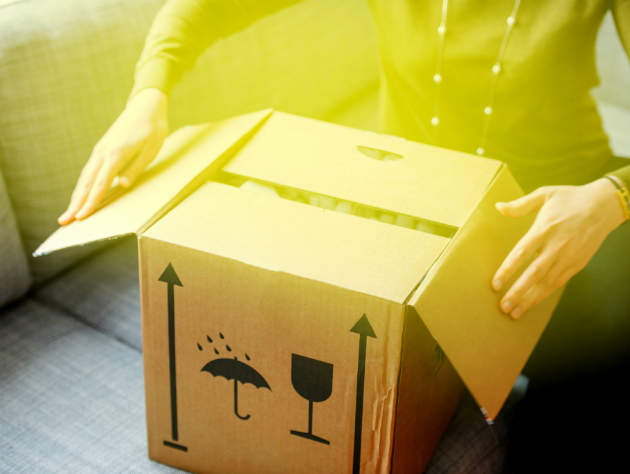 Forget pop stars and Hollywood actors, some of the most popular and most influential celebrities of the moment found fame on the internet. Through blogging, vlogging and posting on Instagram, thousands of people have gathered mammoth followings and earned themselves millions of pounds.
Zoella, Kayla Itsines, Felix Kjellberg, and Grumpy Cat are just a few of the most obvious examples of social media influencers and when Zoella's YouTube views amount to more than 663 million it's no surprise that companies have cottoned on to the advertising potential of these figures.
One of the most popular trends on YouTube in 2015 was unboxing, where YouTubers, or vloggers, film themselves unpacking products and hundreds and thousands of people watch. It may sound bizarre but unboxing videos are big business, with 6.5 years' worth of unboxing videos uploaded to YouTube in 2015 alone.
The appeal: a first-hand review
Videos of people unboxing toys are hugely popular especially with children, but the phenomenon also includes the unboxing of food, beauty products, technology and luxury clothes – in fact one in five consumers say they have watched some kind of unboxing video. So why are we hooked on watching other people unpack the products we want?
Research done by packaging company Rajapack suggests it's simply a form of voyeurism. Humans have the capacity to empathise and so when they watch someone unboxing a product they can place themselves in the shoes of that person and find it just as enjoyable. The scientific reason for this is the mirror neuron system; the same neurons in our brains are activated when we watch someone perform a task as when we perform the task ourselves. So the excitement people get from unwrapping a parcel can be replicated by watching their favourite bloggers do exactly that.
Unboxing videos are an easy way of getting a first-hand review notes Andrew Wood, e-commerce marketing manager at Rajapack. "People are more likely to trust the genuine reaction of one of their peers than company advertising campaigns" he said. Social media influencers generate their impressive followings by building great reputations, trust is essential and fans will often take their favourite blogger's opinion as gospel. Fans of social media stars are keen to imitate their style and use the same brands and this is particularly true of makeup and style bloggers with 66% of people who had recently purchased beauty products citing YouTube as one of the reasons they decided to buy.
Engaging the senses: utilising e-commerce packaging
The voyeuristic nature of unboxing means that the quality of packaging is extremely important, because we are imagining ourselves unwrapping the parcel. Consumers want to hear folds of crisp tissue paper drifting to the floor and see silky strips of ribbon being gently pulled apart, so engaging the sense is a crucial element. It comes as no surprise then, that luxury unboxing videos are some of the most popular. Brands such as Chanel and PRADA continue the high-end nature of their products through their packaging, ensuring a pleasurable unboxing experience for those watching and taking part. Although luxury packaging is more common among big brands, Wood is sure this trend will grow. "It isn't hard to see how these videos could convince smaller brands to take another look at the quality of their packaging" he explains.
Wood also believes that the e-commerce industry has made packaging standards increasingly crucial saying: "Ecommerce has highlighted the need for high quality, functional packaging. With so many people now ordering online, retailers need to ensure their products are reaching customers in perfect condition no matter how far they are being shipped."
When items are ordered online the first physical encounter occurs when it is delivered so the packaging products arrive in is a great way for companies to make a lasting first impression. And it isn't just the physical condition that is important; aesthetics play a key role here too. Damaged or unsightly packaging is always going to be disappointing and make the consumer question the quality of the product within. This also takes us back to social media, when consumers receive an aesthetically pleasing package they will want to take a photo and upload it to Instagram or send an image to scores of people via Snapchat, this is extra, free advertising for the brand.
A lot of companies are taking notice of this trend and are beginning to utilise e-commerce packaging.  UK packaging company Charapak is manufacturing brown delivery boxes that can be turned inside out to reveal decorative patterns so they can be repurposed as giftboxes, while luxury e-commerce giant Net-a-Porter's statement black boxes ensure a sense of luxury is maintained,  and that every possible aspect of their service remains on brand and instantly recognisable.
Utilising unboxing: research or purely entertainment?
It's clear from Rajapack's research and the view counter on YouTube that unboxing is having an impact on packaging and consumer purchasing decisions, but is it actually increasing sales? Or are viewers actually buying less, while still enjoying the shopping buzz as they watch someone else unpack products?
Wood said: "It's difficult to say whether consumers who watch them buy more. We did have confirmation that people use them as research when considering a purchase. It depends on the audience the unboxing videos are aimed at." It seems that while some people will be watching purely for entertainment it is those using unboxing videos as reviews that are likely to spend their money as a result of watching. The challenge for companies in 2017 will be to improve their packaging and utilise the reach of social influencers, without spoiling the entertainment value of unboxing with obvious sponsored content.