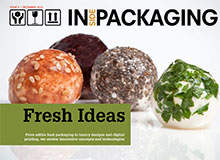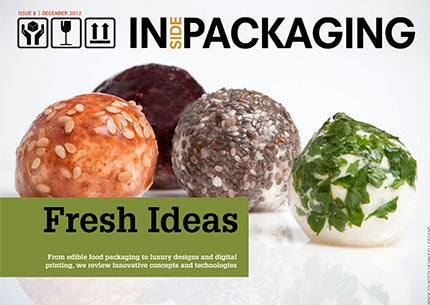 Packagers are innovating constantly to make products more appealing to the consumer, to improve sustainability and reduce waste and costs. In this issue we look at innovative concepts in packaging.
We profile high-end packaging concepts designed to enhance the image of luxury brands when money is no object. At the other end of the scale, where function matters more than form, we find out how companies like Nestlé are developing packaging that is more accessible to users with limited hand movement.
We also explore new edible packaging that aims to make food and drinks packaging more sustainable and a beverage can that chills itself, find out if new digital printing techniques are living up to their promise, and profile some of the winners of this year's Pentawards and PPMA Industry Awards.
Click here to read your free copy
In this issue
Beauty and the Brand
The luxury goods market may have weathered the storm, but in a post-recession world it's important to convey quality without breaking the bank. Inside Packaging discusses budget and brand with MW Creative's Toby Wilson.
Click here to read the full article.
Good Enough to Eat
A new edible and biodegradable skin that protects food in a similar way to how nature protects an orange will be launching in 2013. We investigate how this tasty and eco-friendly concept could boost sustainability in food packaging.
Click here to read the full article.
Chill Out
Joseph Company has invented a self-chilling beverage can. Arjun Parasuram, senior research analyst for packaging at Beroe, explores the technology's potential for the future.
Click here to read the full article.
Access for All
Nestlé is rethinking its packaging designs to help people with debilitating diseases. We speak to the manufacturer about its work with Arthritis Australia to develop the first accessibility benchmarking scale.
Click here to read the full article.
The Printing Revolution
Technology's impact on the printing model continues to be felt throughout the packaging industry and digital techniques appear to be advancing at a rapid rate. Inside Packaging finds out if they are living up to their promise.
Click here to read the full article.
Talent for Tomorrow
Packaging companies need new talent to drive future innovation, but for too many students packaging is an invisible industry. We ask the experts how the sector can promote itself to the next generation.
Click here to read the full article.
Crème de la Crème
Packaging designs from the world over were honoured at 2012's Pentawards. Inside Packaging takes a look at the most eye-catching and innovative entries that stole the show this year.
Click here to read the full article.
Meet the Innovators
The industry gathered to celebrate its best talent and innovations at the PPMA Group Awards in September. Inside Packaging profiles some of this year's winners.
Click here to read the full article.
Next issue: February 2013
From bioplastics to sustainably sourced materials and new legislation, 2013 is aiming to be the year where sustainable packaging becomes the norm rather than an exception. In the next issue we talk sustainable packaging trends with the UK's leading sustainable packager, London Bio Packaging, and look at some promising new technologies.
Moreover, we explore the opportunities and challenges of using recycled content in fibre-based packaging applications, ask how Walmart's packaging scorecard has changed the way companies source their packaged goods, and bust some myths about drink can recycling.
Register today to get future issues of the magazine delivered to your inbox for free.
Digital magazine FAQ
Inside Packaging is a digital magazine for the packaging industry. Published bi-monthly, this innovative publication offers in-depth coverage of the packaging industry in an exciting interactive format with animation and video content.
The digital magazine is viewable on any computer with Flash Player installed. It is also viewable on mobile devices, iPhones and iPads, although some features and videos may be disabled.
View the archive of past issues.