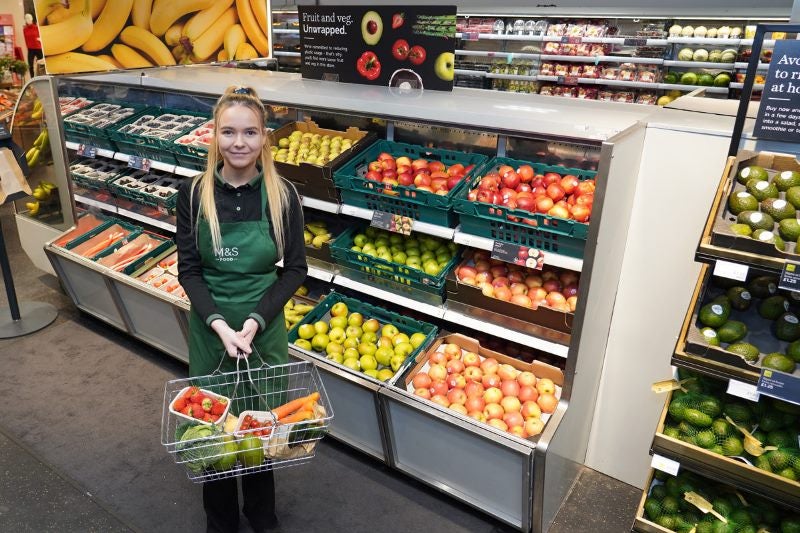 Sterile barrier flexible packaging supplier Oliver Healthcare Packaging purchased US-based CleanCut Technologies.
Based in Anaheim, California, CleanCut Technologies offers medical device packaging solutions that are manufactured in Class 7 and Class 8 certified environments.
As part of the deal, Oliver will take control of CleanCut's packaging product portfolio, featuring patented clipless dispensers for catheters and guidewires, mounting cards, pouches, lids, cartons and shippers.
---
Food Safety and Standards Authority of India (FSSAI) revised packaging regulations to increase food safety and prevent any form of contamination.
The agency replaces all packaging requirement provisions prescribed in the Food Safety and Standards (Packaging and Labelling) Regulations, 2011.
New provisions will become effective on 1 July and prohibit the use of recycled plastics for packing, storing or carrying food products.
---
Waitrose and Partners teamed up with environmental charity Hubbub to launch an initiative to address growing plastic pollution in the country.
The initiative called 'Plan Plastic – The Million Pound Challenge' will award selected projects that demonstrate new approaches to tackle plastic pollution.
Grants will range from £150,000 to £300,000 and will be provided over one year. Waitrose and Partners raised a £1m fund for the initiative through the sale of 5p carrier bags.
---
South Korean firm Samsung Electronics revealed plans to replace plastic packaging with paper and other environmentally sustainable alternative materials.
The technology company will substitute the packaging used for its products and accessories such as mobile phones, tablets and home appliances with recycled / bio-based plastics and paper from the first half of this year.
To implement this initiative, the company formed a task force to focus on design and development, purchasing, marketing and quality control to produce innovative packaging ideas.
---
US-based manufacturer of rigid packaging solutions IntraPac International completed its merger with Technical Precision Plastics (TPP).
The transaction marks the second for IntraPac under Oncap's ownership following the acquisition of Quality Plastics in September 2017.
Established in 1984, TPP offers injection moulding of special components for medical and premium consumer applications.
---
Colruyt Group unveiled a new food labelling system, Nutri-Score, in a move to help customers make balanced food choices.
Nutri-Score uses letters and colours to illustrate the nutritional information of food products to customers and offers transparency. It is currently applied to a select number of products at Spar.
Customers need to use the SmartWithFood app while shopping at Spar stores to scan a product's bar code and know their nutritional scores. These stores are currently operated under license by SPAR Retail Partners in Belgium.
---
Schott technology group planned to invest approximately €300m over the next three years to strengthen its pharmaceutical packaging business.
As part of the plan, the company will use the investment to expand its glass tubing business, a key component of pharmaceutical packaging.
The production capabilities of its European and Asian facilities will be increased to support the growing demand of the glass and polymer based packaging products.
---
Marks and Spencer (M&S) is piloting plastic-free packaging for more than 90 varieties of fruit and vegetables at its Tolworth store in London, UK.
The retailer has made this decision as part of its commitment to reduce the amount of plastic it uses.
The fruit and vegetable range features potatoes, bananas, soft fruits and berries. The company has also removed date labels from fruits as part of the trial.
---
US-based company TriMas completed the acquisition of polymeric caps and closures manufacturer Plastic Srl.
Plastic Srl will operate as a wholly owned unit of TriMas' Rieke business.
TriMas president and CEO Thomas Amato said: "We are pleased to have closed on this bolt-on acquisition and begin integrating Plastic Srl with our Rieke business, broadening our geographic presence, and adding adjacent products and designs to our current product offering.
---
Nestlé announced a series of sustainability pledges as it aims to meet its April 2018 commitment of making 100% of its packaging recyclable or reusable by 2025.
The company's primary focus is to avoid plastic waste.
Nestlé CEO Mark Schneider said: "While we are committed to pursuing recycling options where feasible, we know that 100% recyclability is not enough to successfully tackle the plastics waste crisis.