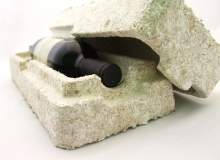 It's widely recognised in consumer industries that packaging is in the process of becoming more diverse and complex, as consumers and manufacturers alike begin to expect more from packages than a simple barrier. Whether it's enhancing sustainability, reducing costs or improving safety, today's best packaging adds value.
While much of the focus on packaging innovation is on impressive new concepts, graphic design and imaginative marketing, smart use of materials can build advances into the very fabric of a package. Here we profile some of the most promising trends in packaging material today, including an ingenious barcode blocker promising to eliminate the annoyance of double scanning, to eco-friendly packing blocks with an unusual key ingredient.
Hi-Cone's barcode blocker
"Researchers are working to refine biochemical processes that could provide new and sustainable sources of material."
As the possibilities of what can be achieved with packaging continue to expand, new concepts are being revealed which address specific issues affecting customers or industries. A particularly interesting recent example is Hi-Cone's Colorpak material, which was unveiled in September 2011 as a solution to double scanning, a thorn in retailers' sides for many years now.
Double scanning occurs when a cash register's scanner reads the barcode of a single item in a multipack, causing undercharging and a loss of revenue for the retailer. Colorpak, which Hi-Cone has described as "the result of ten years of painstaking development and millions of dollars of research", is a material made up of coloured LDPE (low-density polyethylene) that prevents scanners from reading individual barcodes to ensure only the correct code is registered.
As Hi-Cone noted, the colourant that blocks the barcode can be used as a differentiating factor for branding strategies, and its non-toxic and recyclable composition means it can be incorporated into eco-friendly multipacks without difficulty.
"We are delighted to have found a preventative solution with this remarkable breakthrough," said Hi-Cone's European director of business development.
How well do you really know your competitors?
Access the most comprehensive Company Profiles on the market, powered by GlobalData. Save hours of research. Gain competitive edge.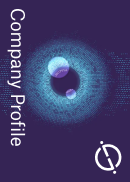 Company Profile – free sample
Thank you!
Your download email will arrive shortly
Not ready to buy yet? Download a free sample
We are confident about the unique quality of our Company Profiles. However, we want you to make the most beneficial decision for your business, so we offer a free sample that you can download by submitting the below form
By GlobalData
"It fits well in our win-win strategy, by offering new packs which deliver benefits to both retailers as well as beverage companies. Following Hi-Cone's MIN=MAX strategy, these new multipacks offer added value, without increasing weight or volume to the packaging supply chain."
Developments in biopolymers
The impact of sustainable plant-based packaging has already been felt in the beverage packaging industry, with industry giants Coca-Cola and Pepsi each coming out with their own plant-based PET bottle concepts, removing energy-intensive petroleum from the manufacturing process. More recent developments are proving that this impact will continue to be felt in the packaging industry in the future.
Behind the scenes, researchers are working to refine the biochemical processes that could provide new and sustainable sources of packaging material. Innventia researcher Jasna Stevanic Srndovic, for example, submitted a new thesis in 2011 that could have significant ramifications for the paper-based packaging industry.
On one level, Srndovic's research suggests the energy consumption inherent to the production of thermomechanical pulp (TMP) could be reduced by a greater understanding of polymer interactions in wood fibres.
Her research on spruce wood chips demonstrated that these molecular interactions could be weakened, and the material softened and swelled, in the pre-treatment process, resulting in lower energy consumption in the refining process.
Srndovic's work could also uncover new, renewable biopolymers (such as cellulose, lignin and hemicellulose) suitable for use in the paper industry. Her research has delved into the ultrastructure of the secondary cell walls of spruce wood fibres to imitate wood fibre structures with biocomposites. "Nature's unique material structures have many excellent properties," said Srndovic last year, in 2011.
"By attempting to imitate these synthetically, it may be possible to develop new bio-based materials with adapted qualities. I've produced hemicellulose films with improved mechanical properties by strengthening these with nanocellulose."
Work like Srndovic's is pushing plant-based materials ever further into the packaging world. In February 2012 they even made it to the snack cheese packaging sector with the announcement of Clear Lam Packaging's 50% plant-based packaging for Lactalis American Group's Precious Sticksters cheese snack brands. The packaging, which laminates plant-based renewable plastic with traditional petroleum-based plastic, reduces greenhouse gas emissions by 35% and cuts energy consumption by nearly 37%.
Grow your own: mushroom-based packaging
As the techniques behind plant-based packaging advance, sources are expanding from the obvious to the obscure.
"Smart use of materials can build advances into the very fabric of a package."
New York company Ecovative Design, for example, has found success with its development of a mushroom-based alternative to plastic foams. Ecovative's packing material is grown, rather than manufactured, from agricultural by-products and mycelium, the root-like substance of mushrooms that lies beneath the soil. Within a week, the mycelium interacts with the agricultural leftovers to bind them into a structural material.
Even by the standards of the sustainable world of biomaterials, Ecovative's product is ecologically innovative. As well as being completely sustainable and biodegradable, the company is able to recycle farming waste like plant stalks and seed husks without using food crops themselves.
Described by company co-founder Eben Bayer as "low-tech biotech", the material's properties and performance can be altered by changing environmental conditions and the type of raw material used. "Just by changing the fungus – the raw material – and the growth condition we allot the organism, we can tune the performance," Ecovative's other founder Gavin McIntyre told the Rapid City Journal earlier this month.
Ecovative's innovation and hard work now appears to be paying off. In January this year, the company signed an agreement with the Sealed Air Corporation to boost the production, sales and distribution reach of its EcoCradle Mushroom Packaging.
"Together we are our vision and broadening our impact, providing an innovative and effective alternative to petrochemical-based packaging at a much larger scale," said Bayer.
Protecting fresh food
"The new packaging concept incorporates a strip coated in a natural substance that absorbs ethylene."
When considering fresh food packaging, protecting the integrity of the product for longer shelf-life and improved consumer safety is vital. New advances in packaging material are now integrating safety-focussed and life-extending technologies into food packages through the integration of advanced strips and films.
Europe's largest application-oriented research organisation Fraunhofer has developed an automatic quality control meter that can be incorporated into the inside packaging of fresh meat and fish products. The organisation's sensor film, revealed in 2011, reacts to the biogenic amines released by decaying meat and fish. If these amines are present inside the container, the strip changes colour from yellow to blue, warning consumers of danger. Fraunhofer research scientist Dr. Anna Hezinger said the film represents an inexpensive and effective way of improving food safety. "Unlike the expiration date, the information on the sensor film is not based on an estimate but on an actual control of the food itself," she said.
UK supermarket giant Tesco, meanwhile, is preparing to roll out another packaging material aimed at extending the life of its fresh fruit and vegetables without adding any cost to consumers. Developed by UK-based company It's Fresh, the new packaging concept incorporates a strip coated in a natural substance that absorbs ethylene, the hormone which causes fruit to ripen and eventually rot.
As well as saving Tesco money through reduced wastage, the strip will take the pressure off consumers who don't want to feel that they have to eat their fresh fruit or vegetables within a couple of days. "We have already trialled the packaging in a storage environment and all the signs are there that this could be one of the most significant developments in packaging for many years, so now we want to know what our customers think of it," said Tesco ambient salad and avocado technologist Steve Deeble.
Laboratory trials have reportedly been successful in proving the strip's ability to extend product lives, and the packaging is being initially trialled on Tesco's range of tomato and avocado products, two of the fruits and vegetables most susceptible to wastage. The supermarket chain believes the material could eventually save 1.6 million packs of tomatoes and 350,000 packs of avocados.
As the expectations surrounding the role of packaging continue to increase, R&D efforts to come up with new materials will continue. Whether reducing emissions and waste, saving money for manufacturers or improving safety of the products they protect, innovative packaging materials offer many benefits to consumers and retailers. While showier advances in graphics, printed electronics, QR codes and the like may be more attention grabbing, smart materials have the potential to revolutionise packaging on the most fundamental level.