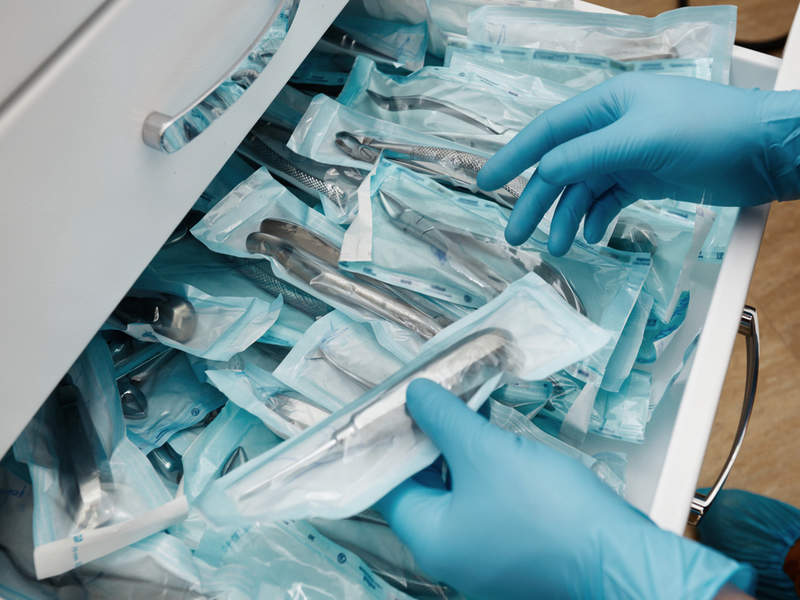 Toray Plastics (America) introduced its new suite of polyethylene terephthalate (PET) films that can be used in gamma irradiation sterilisation packaging applications.
Featuring three variants, Lumirror GA10, GA25, and GA66, the polyester film range offers improved retention of tensile properties, including tensile strength at break, Young's modulus, and elongation break.
The films also provide optical properties, such as gloss, haze, and colour, for up to two years after initial radiation exposure by a Cobalt-60 irradiation processor.
---
Global consumer goods company Unilever, along with Germany's Fraunhofer Institute for Process Engineering and Packaging IVV, developed a new application for recycling plastic sachet waste.
Named CreaSolv Process, the technology is inspired by an innovation used to recycle TV sets and adapted from a method that separates brominated flame retardants from waste electrical and electronic equipment polymers.
During the process, the plastic is recovered from the sachet and then used to create new sachets for Unilever products, offering a full circular economy approach.
---
US-based food and beverage brand PepsiCo joined Ellen MacArthur Foundation-led New Plastics Economy initiative as a core partner.
The New Plastics Economy is offering a single platform to the industry, government, NGOs, scientists, students and citizens to build a more sustainable global plastics value chain.
Marking PepsiCo's continued commitment to minimise packaging waste, the move will support the company's previously announced pledge to make its packaging fully recoverable or recyclable by 2025.
---
Pale lager producer Budweiser is set to extend its lineup of patriotic packaging this summer with the introduction of military-inspired aluminium bottles and cans dedicated to the US Armed Forces.
Partnering with Folds of Honor for its sixth consecutive year, Budweiser will raise funds through this initiative to provide educational scholarships to families of martyred and disabled soldiers.
Folds of Honor founder and CEO Major Dan Rooney said: "Budweiser continues to be an amazing partner and member of the Folds of Honor family.
---
A research report commissioned by Asia Pulp and Paper Group (APP) revealed that the European out-of-home (OOH) packaging market is set to grow by 6% to reach €6bn by 2020.
Titled 'European Out-of-Home Packaging Trends to 2022', the report has been prepared by Smithers Pira and published at Interpack 2017.
According to the report, the growth is being attributed to the expansion of the fast food and fast-casual market segments as restaurants look to new forms of home delivery services.
---
UK-based Yorkshire Packaging Systems (YPS) provided its shrink-wrapping system for Gopak, an educational furniture firm.
The newly installed machine was designed to bundle flat-packed products that are put out for delivery by a carrier network.
The less bulky and more effective method of wrapping will also allow Gopak to deliver its products without incurring any damage during transit.
---
Flint Group opened its new Global Innovation Centre (GIC) in Malmö Sweden, which will help cater to the paper and board packaging inks business. 
The GIC is equipped with Flint Group's new eight-station SOMA printing press, which features the latest web handling, water-based and UV printing capabilities.
The centre also has a soundproof collaboration room, a 590m² area for press demonstrations, development and testing labs, an 'academy' room, and a lounge.
---
Global effect pigment specialist Merck collaborated with Switzerland-based UV coatings and technologies supplier Schmid Rhyner to further the development and commercialisation of its virtual embossing (VE3D) technology.
The partnership also aims to develop a new optical 3D solution, which will use Merck's effect pigment technology, for the packaging market.
Currently used for various printing applications, Merck's patented VE3D technology enables the development of 3D optics that enhance the appearance of printed package components, such as cartons and paper labels.
---
Amcor Rigid Plastics USA purchased Colombia's Plasticos Team from Team Foods Colombia for an undisclosed sum.
The deal, which covers a Plasticos Team facility situated in Guachene, Colombia, has enabled Amcor to expand its specialty container business in Latin America.
Plasticos Team currently produces and distributes preforms, bottles, thin-wall containers, and closures.
---
US-based Plastic Suppliers (PSI) introduced a new ultra-thin, bio-based sealant film, EarthFirst UL, for use in flexible packaging applications.
Developed from lactic acid found in various renewable organic feedstocks, including tapioca roots, sugar beets, sugar cane, and corn, EarthFirst UL is capable of reducing the cost of sealant films used in flexible packaging.
Part of PSI's existing EarthFirst family of bio-based plastics, the new film also helps brand owners and flexible packaging converters to reduce freight costs and roll change-overs.