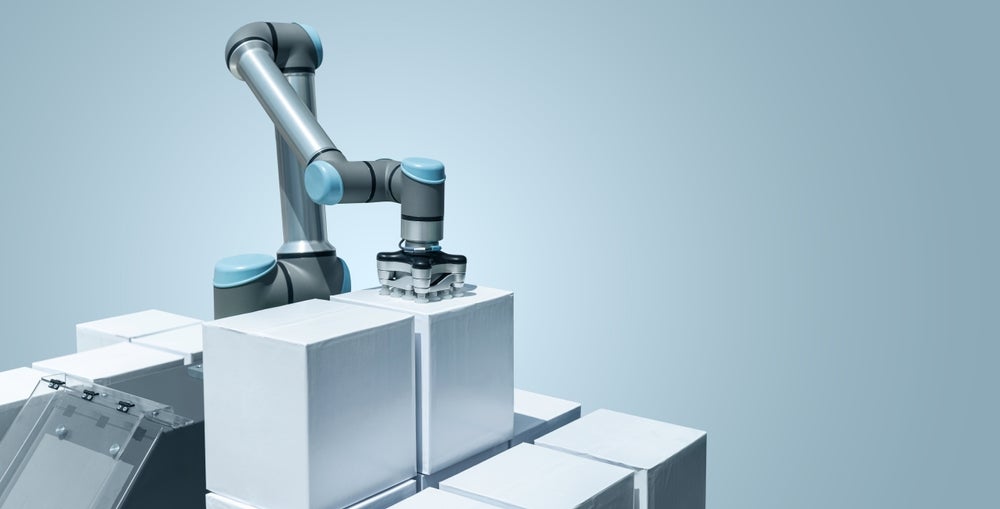 The transformative impact of automation on the packaging industry is undeniable, with efficiency gains and enhanced competitiveness as its hallmark benefits. Companies integrating automated systems speed up production while reducing operational costs, enabling them to meet the ever-changing consumer demands with agility.
Despite its clear advantages, the road to automation in the packaging industry is fraught with challenges. Companies face a series of hurdles ranging from technical integration issues to workforce adaptation, alongside maintaining production quality and meeting regulatory demands.
Challenges in implementing automation in the packaging industry
Here are some of the most common challenges packaging companies face when implementing automation technology.
Technical integration challenges
One of the primary hurdles is ensuring new technologies complement and work in harmony with existing systems. A mismatch between legacy equipment and new automation solutions can lead to significant operational challenges. Successful integration requires careful evaluation and planning, often necessitating upgrades to legacy systems or third-party technologies that can serve as a bridge.
High initial investment can deter many companies from purchasing automation technology, especially for smaller enterprises in the packaging industry. The costs of robotics and machine learning technologies pose a substantial financial burden upfront. Nevertheless, these expenditures must be weighed against the promise of long-term cost savings and efficiency gains automation is known to deliver.
The intricate nature of automation technologies presents another significant hurdle. Combining elements from various engineering disciplines, these systems demand specialised expertise for their operation and upkeep. Companies must secure access to such specialised knowledge, which is crucial for the successful deployment and ongoing management of automated solutions.
How well do you
really

know your competitors?

Access the most comprehensive Company Profiles on the market, powered by GlobalData. Save hours of research. Gain competitive edge.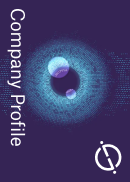 Company Profile – free sample
Thank you!
Your download email will arrive shortly
Not ready to buy yet? Download a free sample
We are confident about the unique quality of our Company Profiles. However, we want you to make the most beneficial decision for your business, so we offer a free sample that you can download by submitting the below form
By GlobalData
Workforce adaptation challenges
Confronted with new automated systems, employees may have skill gaps or display resistance to change. Companies must mitigate these issues through comprehensive training programs, ensuring that the workforce understands the benefits of automation and possesses the necessary skills. With proper preparation, employees are more likely to embrace the new technology, enabling a smoother transition.
The prospect of automation often sparks fear of job displacement among workers, who worry about the obsolescence of their roles. Companies need to address these concerns by highlighting job transformation rather than elimination and by showcasing new opportunities within the evolving industry landscape. Transparent communication and reassurances can mitigate these concerns, helping to pave the way for technological advancement.
Operational challenges
Ensuring uninterrupted production during the shift to automated processes is a complex operational challenge — sudden changes can lead to costly disruptions. A carefully staged implementation plan, accompanied by comprehensive testing and backup plans, can help maintain production flow and minimise downtime.
As automation takes center stage, companies must keep a keen eye on product quality and consistency. It is crucial to align automated processes with existing quality standards to meet customer expectations. Regular monitoring and adjustments to automation protocols are necessary to uphold the high standards of production.
Regulatory and compliance challenges
Compliance with safety and industry regulations is critical when automation comes into play. New automated systems must adhere to current safety protocols and industry regulations to ensure the well-being of both workers and consumers. Staying current with these regulations and building compliance into the automation plan is essential for averting legal issues and safeguarding your company's reputation.
Potential solutions to automation implementation challenges
Navigating the intricacies of automation implementation challenges requires a multifaceted approach, focusing on strategic employee development, technology selection, and data-centric optimisation.
Investing in employee training and development
Transitioning successfully to an automated environment heavily depends on upskilling the current workforce. Investments in educational programs are vital to prepare employees for industrial transformation of any sort — and especially vital when integrating completely new paradigms. A workforce proficient in digital and automation technologies is indispensable for harnessing the full potential of automation.
Organisations that foster a continuous learning culture can more effectively manage the shift to automated systems. Employees who are encouraged to acquire new skills and adapt to technological changes become invaluable in the operation and advancement of automated solutions. Such a culture ensures the company's resilience and ongoing success.
Selecting scalable technologies
For the packaging industry, selecting automation solutions that offer flexibility is key to accommodating market changes and varying product specifications. Technologies that adjust to diverse packaging requirements with minimal reconfiguration provide a competitive edge. Flexibility in automated solutions ensures companies can swiftly adapt their production lines to changing market demands and consumer preferences.
Modular systems in automation bring several advantages, most notably their ability to scale with a company's growth and simplify integration. These systems allow for gradual investment — minimising financial strain — and offer the convenience of updating or modifying parts of the system without overhauling the entire line. This modularity can be crucial in reducing downtime and maintaining productivity during upgrades.
Focusing on data-driven decision making
Big data analytics facilitates predictive maintenance within automated packaging operations. Using trends analysis and performance data enables companies to foresee equipment issues before they disrupt production and schedule maintenance activities proactively. The strategic use of predictive analytics enhances the reliability of automated systems and extends their operational lifespan.
Data analytics also plays a crucial role in optimising automated packaging processes. Companies can identify inefficiencies and bottlenecks by analysing production data, allowing for targeted improvements. These insights enable firms to fine-tune their operations, leading to higher productivity and better resource management.
Roadmap for successful automation implementation
A well-articulated strategic plan and clear goals are the bedrock of successful automation implementation. Companies must outline their objectives, assess potential risks, and develop a roadmap that aligns with their overall business strategy. Setting realistic goals and milestones facilitates focused progress and helps measure the success of automation initiatives.
A phased approach to implementing automation allows for gradual integration, testing, and refinement of systems. This strategy minimises risk by enabling the identification and resolution of issues in controlled stages rather than after a full-scale launch. Testing each phase ensures that the automation aligns with the desired outcomes and functions as intended.
The journey towards automation is not a one-time event but a continuous process of improvement and innovation. Companies need to regularly evaluate their automated systems, seeking ways to enhance efficiency and productivity. Staying receptive to new technologies and methods can yield substantial long-term benefits for packaging firms.
Future of automation in packaging
The packaging industry stands on the brink of transformation with the advent of emerging technologies such as AI, robotics, and the Internet of Things (IoT). These innovations promise to further streamline production processes, enhance customisation capabilities, and increase overall efficiency. Keeping an eye on technological advancements can prepare companies to integrate next-generation automation solutions effectively.
Sustainability is becoming a key consideration in the development of future automation solutions. Automated systems designed with energy efficiency and waste reduction in mind contribute to environmental conservation and resonate with eco-conscious consumers. Sustainable practices integrated into automation can also lead to cost savings and positive brand recognition.
Companies in the packaging industry should adopt a proactive approach to the challenges presented by automation. Anticipating potential difficulties and actively seeking solutions can turn obstacles into opportunities for growth and improvement. A forward-thinking mindset is essential for navigating the complexities of automation and securing a competitive advantage.
The successful adoption of automation can equip companies to meet the demands of modern commerce with agility and foresight. Ultimately, the willingness to innovate and evolve with technological trends will determine a company's ability to thrive in an automated future.
About the author: After an extensive career as a reliability and business improvement consultant, Eric Whitley joined L2L, where he currently serves as the Director of Smart Manufacturing. His role in this position is to help clients learn and implement L2L's pragmatic and simple approach to corporate digital transformation.