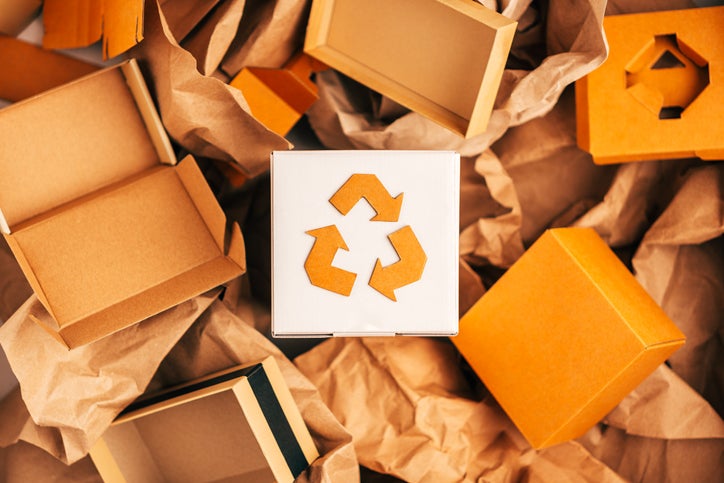 In our race against escalating environmental challenges, the need for sustainable packaging grows increasingly urgent. Packaging contributes significantly to global plastic waste, emphasising the need to shift how we package our products.
However, choosing sustainable packaging is not simply about selecting 'green' materials. It requires striking a balance between environmental impact, product protection and cost-effectiveness, with each element presenting unique challenges and rewards.
The benefits of sustainable packaging
While sustainable packaging is a solution to our environmental concerns, it also offers a myriad of advantages. It bridges the gap between environmental responsibility and business needs, striking a balance that could define the future of packaging.
Firstly, sustainable packaging significantly lessens environmental impact. By using materials sourced responsibly, we reduce reliance on finite resources and decrease carbon emissions associated with extraction and processing.
Embracing sustainable practices, HP underwent a transformation within a single year by minimising fibre usage by close to 2,500 metric tons. Moreover, their carbon dioxide emissions saw a significant drop by 5,000 metric tons.
How well do you
really

know your competitors?

Access the most comprehensive Company Profiles on the market, powered by GlobalData. Save hours of research. Gain competitive edge.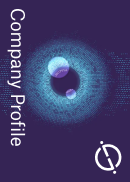 Company Profile – free sample
Thank you!
Your download email will arrive shortly
Not ready to buy yet? Download a free sample
We are confident about the unique quality of our Company Profiles. However, we want you to make the most beneficial decision for your business, so we offer a free sample that you can download by submitting the below form
By GlobalData
This successful shift towards sustainability has led to a notable annual decrease in HP's carbon footprint. The company also acquired plastic-free packaging company Choose Packaging last year to strengthen its capabilities in the sustainable packaging vertical.
From a business perspective, sustainable packaging promotes a positive brand image. As consumers increasingly demand corporate responsibility, sustainable packaging serves as a visible commitment to these values.
A Nielsen survey revealed that 73% of global consumers are willing to change their consumption habits to reduce environmental impact.
Finally, sustainable packaging can contribute to long-term cost savings. Lightweight and innovative packaging designs can decrease shipping costs and reduce waste.
Overview of common packaging materials
What are the actual environmental impacts of our conventional packaging choices?
Plastic, a mainstay of packaging, presents several issues. It's made from non-renewable resources and its production generates substantial carbon emissions. Moreover, its slow degradation and low recycling rates exacerbate landfill and ocean pollution.
While itis derived from renewable resources and is highly recyclable, cardboard and paper also have drawbacks. They require significant energy and water in production and their sourcing can contribute to deforestation.
Some sustainable alternatives include:
Biodegradable plastics: Made from plant materials, they decompose naturally, reducing landfill waste. However, it's crucial to note that they require specific conditions to break down fully — not always available in traditional disposal systems.
Mushroom packaging: A truly innovative solution, mushroom packaging is made from agricultural waste and mushroom roots. It's biodegradable, renewable and requires less energy to produce than conventional plastics.
Recycled cardboard and paper: Using recycled materials reduces the need for virgin resources and energy consumption, making these options more sustainable than their non-recycled counterparts.
However, no single material is the 'silver bullet' in sustainable packaging. The key is to prioritise recyclable and renewable materials while considering the entire life cycle of the packaging. When choosing among these options, here's what to bear in mind.
Environmental impact and waste management
Packaging choices significantly impact the environment. The EPA reports that containers and packaging make up 28.1% of total solid waste generated. As such, choosing packaging options that can be recycled or composted drastically reduces the amount of waste sent to landfills. It also eliminates the negative environmental impact associated with non-recyclable waste. Materials such as biodegradable plastics and mushroom packaging are good choices in this regard, as they are compostable and contribute to a circular economy.
Additionally, a focus on renewable sourcing of packaging materials is crucial. It involves using materials that can be replenished at a fast pace, mitigating the over-exploitation of resources. For instance, bamboo-based packaging, derived from one of the fastest-growing plants on the planet, can significantly lower our environmental footprint without depleting resources.
How can a product be protected using sustainable packaging?
The effectiveness of the packaging in protecting the product is a critical aspect. The packaging should take into account factors like product fragility, sensitivity to environmental conditions and the rigours of transportation and storage.
For example, biodegradable plastics have sustainability merits, but they might be less suitable for moisture-sensitive products — while mushroom packaging excels in protecting fragile items.
A real-world example of successful implementation of sustainable packaging without compromising product safety is Dell, which switched to mushroom packaging for some products over a decade ago, reducing packaging waste without compromising product safety. Dell is a company that is not aiming just to improve its sustainability — they're also trying to be as innovative about that as possible.
All this is happening without making compromises with product protection. A great example is their tote, which will be used to ship Dell's data servers. It's designed so that it offers the same level of protection as the foam that typically sits inside cardboard boxes.
The tote enables the company to remove the need for non-sustainable materials in shipments for some products, saving 235kg in waste packaging for every batch of 40 servers.
Balancing sustainability and costs
Transitioning to sustainable packaging inevitably involves financial considerations. The initial investments for new materials or machinery may seem steep and operational costs may also rise initially.
However, it's important to view these as long-term investments, leading to net positive outcomes. Sustainable packaging often leads to long-term savings by reducing waste disposal costs and offering more efficient use of resources. Furthermore, companies that adopt sustainable practices tend to gain a positive brand image, enhancing customer loyalty and potential for market growth.
Another factor often overlooked is the reduction in transportation costs. Sustainable packaging materials are often lighter — a fact that's especially useful once you begin exploring how to ship large items cheaply and sustainably. 
A shining example of balancing sustainability and costs effectively is the outdoor clothing company Patagonia.
Embracing a technology-integrated and eco-conscious approach has required a significant financial commitment from Patagonia, but the outcome has overwhelmingly justified the investment. Sustainability, it appears, is not just good for the planet but also for the balance sheet. In addition to the obvious benefits of resource conservation, Patagonia's new approach allows for adaptability to changing legal regulations or asset information.
In the past, changing hang tag inserts after they had been printed or attached consumed considerable time and resources. But with recent digital transformations, these changes have become as simple as updating the information linked to a QR code. This shift towards a digital model has resulted in nearly a year's worth of time saved – a fact that translates directly into cost efficiencies.
Making informed decisions for a greener future
Switching to sustainable packaging is usually quite a journey and even this article might be a lot to take in. From environmental impact to protecting our precious products, all the way to making sure the numbers add up.
But these factors aren't only important for our planet, but they also make sound business sense in today's eco-aware market. Even though switching to sustainable packaging might feel like an arduous climb, every step, however small, counts.
The journeys described above started with a single step and bit by bit, they've shown us that being kind to our planet doesn't mean you have to compromise on product safety or break the bank. Sustainability is more of a marathon than a sprint, leading to a win/win scenario.
Whether you're a big-time manufacturer, a budding small business owner, or just someone who wants to make eco-friendly choices, the journey doesn't stop here. Keep learning, stay curious and keep aiming for that greener tomorrow. Let's make decisions that are good for us and even better for our planet.
About the author: Alex Selwitz is the Director of SEO for Red Stag Fulfillment, an eCommerce fulfillment warehouse.