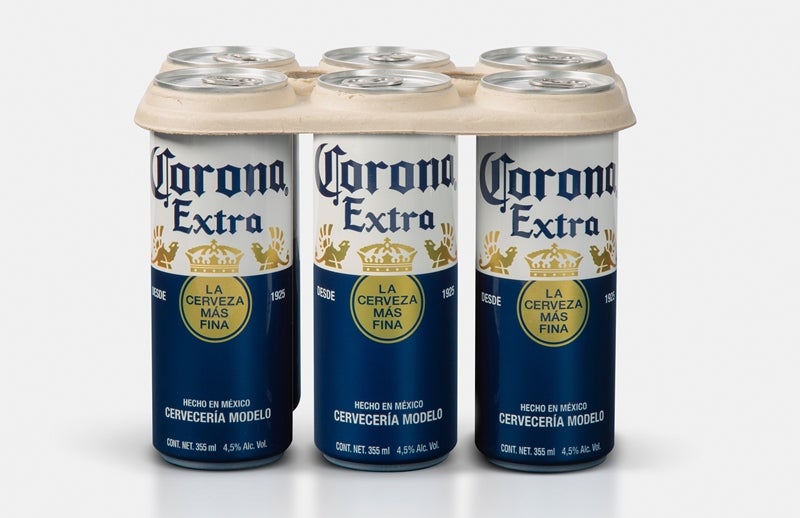 UK-based DS Smith received approval from the European Commission (EC) under the EU Merger Regulation for the proposed acquisition of Spanish firm Europac for an implied enterprise value of €1.904bn ($2.2bn).
The company has agreed with the EC for the disposal of two packaging businesses in Western France and Portugal as part of the transaction clearance and expects to close the deal by the end of this year.
DS Smith signed the deal in June in a bid to strengthen its footprint in Western Europe.
---
Food major Kellogg's reportedly revealed plans to introduce 'traffic light' labelling across its cereal packaging.
Starting in January, the company's UK breakfast cereal packs will feature the new labelling. Packs include Coco Pops, Crunchy Nut, Corn Flakes, Rice Krispies, Frosties, and Special K.
The company made this decision following positive feedback from consumers, which assisted them in making healthier food choices, reported The Independent.
---
US-based packaging services firm Berlin Packaging entered a definitive recapitalisation agreement with private equity firm Oak Hill Capital Partners and Canada Pension Plan Investment Board (CPPIB) to facilitate the next stage of its growth.
As part of the agreement, the packaging firm will receive $500m investment from CPPIB.
Berlin Packaging chairman and CEO Andrew Berlin and his management team will also make an investment in the company.
---
Mexican beer brand Corona is set to test 100% plastic-free six-pack rings in Tulum at the start of next year.
As part of its collaboration with Parley for the Oceans, the company is focused on eco-friendly packaging.
Corona beers are currently offered in glass and fibreboard packaging and its standard plastic six-pack rings are made using a photodegradable form of polyethylene, which can cause plastic pollution if not recycled.
---
The Canadian Government is set to advance a nationwide zero-plastic-waste strategy across the country in a move to tackle plastic pollution.
This initiative builds on the international Ocean Plastics Charter launched in June with a focus on ocean health and plastic pollution.
Environment and Climate Change Minister Catherine McKenna and her provincial and territorial counterparts outlined the strategy in a meeting.
---
Nine agricultural processing and food businesses in Ireland formed Plastic Action Alliance, a new partnership that will focus on the use of more sustainable plastic packaging solutions in their respective supply chains.
The alliance members include ABP, Manor Farm, Irish Country Meats, Rosderra, Keelings, Monaghan Mushrooms, Country Crest, Nature's Best, and C&D Foods.
These companies are from the beef, poultry, pork, lamb, fruit, vegetables, and packed salad sectors.
---
Soft drinks major PepsiCo India is reportedly planning to test compostable packaging for its snack products in a move to combat plastic pollution.
Under a six-month pilot programme, snack brands such as Lay's and Kurkure will carry the new eco-friendly packaging, reported The Economic Times.
The products will be available in the new packaging at the Indira Gandhi International Airport Terminal 3 in Delhi during the pilot programme.
---
British retailer Co-op rolled out compostable carrier bags at more than 1,000 food stores across the country, as part of its commitment to eliminate single-use plastic bags.
The retailer expects the move will result in the elimination of around 60 million plastic carrier bags across the UK.
The initiative is part of the company's ethical strategy, 'The Future of Food – a recipe for sustainability', to tackle plastic pollution, food waste, healthy eating, and saving energy.
---
Food processing and packaging solutions company Tetra Pak partnered with global resource management company Veolia to recycle all components of used beverage cartons collected across the European Union by 2025.
According to the company, the average beverage carton features 75% paperboard, 20% plastic and 5% aluminium foil.
Tetra Pak noted that the fibres recovered during recycling of used beverage cartons have a good market value when converted into paper pulp for use in both industrial and consumer products.
---
Kodak reached a definitive agreement to sell its flexographic packaging division to Montagu Private Equity for a total value of up to $390m.
The estimated total consideration of the deal includes a base purchase price of $340m and potential earn-out payments of up to $35m until 2020.
It also includes $15m as a prepayment to Kodak to offer various services and products to the business.