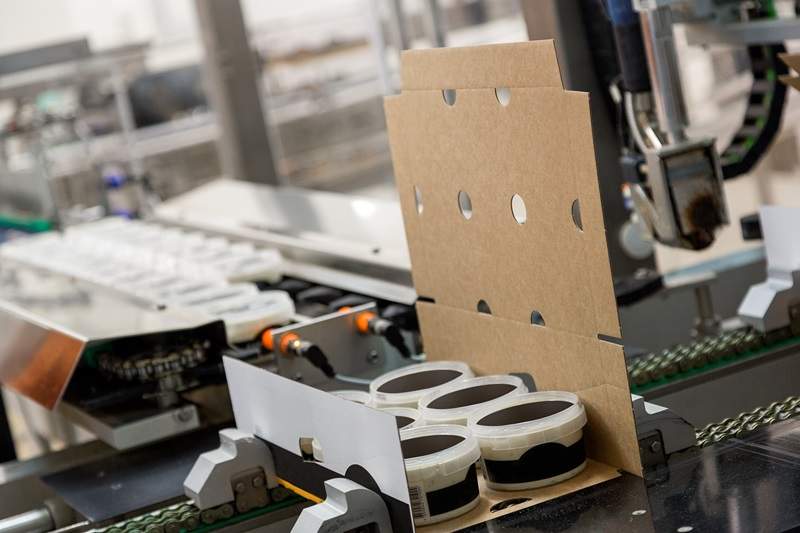 Finnish pulp and paper manufacturer Stora Enso acquired Sweden-based Cellutech for an undisclosed amount.
The deal will support Stora Enso's commitment to replace fossil-based materials with renewable materials made using wood. It will not have a financial impact on the group.
Stora Enso Biomaterials executive vice-president Markus Mannström said: "The acquisition of Cellutech will add a new dimension to our fibre and cellulose capabilities, particularly in lightweight foams and spheres.
---
US-based paper and packaging company WestRock received approval from the US Department of Justice (DOJ) for the proposed acquisition of KapStone Paper and Packaging through Whiskey Holdco for approximately $4.9bn.
The DOJ clearance was the last antitrust approval required to complete the transaction and is subject to customary closing conditions.
The company was due to close the transaction on 2 November. The deal was announced in January, following a definitive agreement between the parties.
---
UK Finance Minister Philip Hammond revealed plans to introduce a new tax on packaging with less than 30% recycled plastic in a move to reduce waste and help tackle climate change.
Hammond noted that the government will consult on the details of implementation, and will introduce the reform in April 2022, reported Reuters.
Addressing the Deputy Speaker in his budget speech, Hammond said: "Billions of disposable plastic drinks cups, cartons, bags and other items are used every year in Britain.
---
Packaging equipment manufacturer Sidel Group acquired Italy-based flexible packaging firm PET Engineering to expand its packaging solutions portfolio.
PET Engineering offers feasible packaging solutions in polyethylene terephthalate for the food, beverage, cosmetic, household cleaners, and personal care industries. The company currently employs 40 people worldwide.
Sidel Group Services executive vice-president Pavel Shevchuk said: "With packaging increasingly playing a key role in any marketing mix, we are confident that Sidel and PET Engineering's complementary strengths in packaging design, qualification and blowing process will bring the Sidel Group more business opportunities while offering customers a diversified choice of partners to materialise their creative requirements."
---
A study by the Austrian Environment Agency and scientists from the University of Vienna found microplastics in human stools.
Researchers tested stool samples collected from eight participants belonging to different countries. Tests determined that all the samples contained microplastics.
All the participants are exposed to plastic as they consume plastic-wrapped food or drink from plastic bottles, while six of them eat sea fish.
---
Sweden-based table setting and take-away products supplier Duni acquired a 75% stake in sustainable disposable packaging firm BioPak from entrepreneurs Gary Smith and Richard Fine for Skr410m ($45.76m).
The value of the transaction is covered within existing loan facilities. It also includes a supplementary payment of approximately Skr24m ($2.7m) for an additional 5% of the shares after two years, as well as a put and call option for the remaining 20% of shares after five years.
The value for the final 20% of shares will be decided based on the company's growth and profit performance in the next five years.
---
US-based contract manufacturer Hearthside Food Solutions entered a definitive agreement to buy Ireland-based public company Greencore Group's entire US frozen contract packaging business for $1.075bn on a cash and debt-free basis.
Charlesbank Capital Partners and Partners Group, which acquired Hearthside on behalf of its clients, will provide the equity for the transaction.
They will also have the option to invest organically and through acquisition in the Hearthside platform.
---
The European Parliament voted in favour of a blanket ban on single-use plastics in a bid to tackle the pollution menace that is causing significant damage to oceans.
The bill, which was introduced by the Member of the European Parliament (MEP) Frederique Ries, was passed by 571-53 votes.
The proposed ban will result in the elimination of plastic straws, cotton swabs, as well as disposable plastic plates and cutlery from the EU market from 2021. A total of 90% of plastic bottles will be recycled by 2025.
---
Metal packaging firm Ball announced plans to cease production at its beverage packaging plant in San Martino, Italy, by the end of December.
The company carried out negotiations with the trade union prior to this.
Ball will accommodate its customers affected by the closure from its other facilities in Europe.
---
International packaging and paper group Mondi revised its investment in a new 300,000t kraft top white machine at its Ruzomberok plant in Slovakia to €340m.
The company has also recently received the necessary permitting, allowing it to proceed with the investment.
The investment has been revised from €310m to €340m following refinements to the machine's technical concept and higher construction costs. The machine is expected to be operational by the end of 2020.