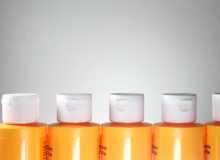 Packaging has long developed beyond its original function as a means of solely protecting and carrying products. Today, packaging is a key marketing tool that not only represents, but in fact shapes brand identity of practically every known form of consumer product.
"There is plenty of room for creativity and for inventive campaigns in packaging design."
As packaging's role in the marketing mix gains momentum, it has to cater to needs such as shelf appeal, provide product information as well as establish brand image and awareness. In addition, it has to be creative, unique and snazzy enough to grab shoppers' attention among the infinite variety of consumer goods.
Legendary packaging campaigns can brand a company for decades. One all time classic is the Coca-Cola bottle – an instantly recognisable, bright logo and a distinctive shape gave this packaging global prominence. But what are the secrets behind successful product branding through design?
Managing and creating brand value through packaging is one of the key strategic missions of Interbrand, one of the world's biggest brand consultancies. Here, the company's Cincinnati executive director Scott Lucas reveals how a more informed and smart customer has changed the face of an industry bubbling with creativity, originality and innovation, and shares some of the tricks behind successful packaging design today.
Elisabeth Fischer: How has packaging design changed in recent years?
Scott Lucas: I think one of the biggest changes in the last five years was the move away from focussing on the consumer to focussing on the shopper. Previously, all the conversation, all the work and research was done around understanding how people behave when they use brands as consumers.
All the research was centred on talking to people about how they perceive brands, what they think about them and what their connections to brands are.
We talked about package design, what the package said to them and if they were able to understand it, but also if it was on strategy and on brand.
Now it is really understanding about how people behave when they choose brands as shoppers. It's about understanding the role of packaging in the selling and shopping environment as well as about using packaging as both a communication tool as well as in the context of the competition.
EF: What is the key to successful packaging in this changed environment?
SL: I actually believe the secret lies in the combination of both aspects. We still need to make sure that we understand how people connect with brands but we also have to identify how packaging can motivate people to buy brands.
The trick is to understand and spend time with consumers both where they use the product, which is mostly at home, but also where they shop, to comprehend how they buy a product.
The biggest thing is, and that's something we always try to stress, to identify all those touch points in the whole journey from deciding that I need to buy more of something, to put it on my shopping list, go to the store, find that package on the shelf and make that selection.
EF: What are the biggest challenges of designing packaging for today's shoppers?
SL: The single biggest challenge of packaging design today is that consumers are so smart and shoppers are so savvy. It is harder to market for them and it is harder to design packaging for them because they know what they are looking for and know about all sorts of marketing and advertising tricks.
The second biggest challenge is trying to find ways to be creative and to find those new tricks and new things to attract customers without being too expensive so the cost and price of the product goes up.
That's why designers have to get involved in the branding process as early as possible. You want to have your design represent not just your brand strategy but support your business goals too.
Even having the design team there when the brief is written is important because then you can really discuss what you are trying to accomplish and what successful packaging looks like.
EF: How can packaging influence shopping behaviour and the perception of a brand?
SL: Packaging can both support a consumer's perception but also create new ones if necessary. For example if you think of something as a valuable product then the package has probably expressed that to you.
"The single biggest challenge of packaging design today is that consumers are so smart and shoppers are so savvy."
But if you think something is a valuable product, packaging can also change your perception to make you think that it is a premier-product.
Packaging has a tremendous advantage because it is the only advertising and marketing media that people take into their homes. It's the only advertising and marketing tool that people spend money on.
People put their money down to buy a package, and they do it on their own choice and on their own investment.
One of the best ways to use packaging to get people to buy your product is to understand how they make their decision – and this works actually across all industries. We spend a lot of time working on the obvious factors such as colours and information including pictures, but we also spend time on understanding all the components of decision-making.
A large percentage of decision-making is not rational or emotional but rather unconscious through things that you are drawn to. We show our clients how to target audiences and how to use visual cues on packaging that will draw consumers into the package, allow them to connect to it and to buy it. That's beyond all the obvious things that packaging needs to do in terms of deliver the brand name and product information.
EF: How well does the current trend for green and sustainable materials fit into packaging as a marketing tool?
SL: I think green packaging can even look sexier in the fact that they are green. The big challenge is to make them green and to still stay in the price structure that consumers will want buy them. A lot of our clients want to do things that are green but it puts them at a price point that means consumers are no longer is willing to buy them.
EF: What is one example of a legendary packaging campaign where design plays a key role?
SL: A very good global example is the packaging that Apple has done. That is for two reasons. First, the packaging really supports everything that the brand stands for and the packaging becomes a representation of everything the brand is trying to be.
Secondly, it really uses those design cues that people who buy Apple products are drawn to. The packaging is representative of the product inside, it represents the brand culture, the ease and simplicity of the products, so it truly fits with the brand and appeals to that target audience in the same way as the product does.
EF: Is there still room for creativity and uniqueness in packaging design?
"Packaging is the only advertising and marketing tool that people spend money on to take into their homes."
SL: There is plenty of room for creativity and for inventive campaigns in packaging design. We will see new things in graphics but I think the real invention will come in language, using story-telling and copy on packages.
We will also see a lot more creativity in structure in both materials that people use and the shapes of the package.
The secondary uses of packaging will also become important. Can you use something not only to buy a product and to carry it home, but also to use it to store food in or something similar?
I think that ties up with the green movement and there is definitely a lot of space for creativity there.
EF: What are future key trends of packaging branding and where is the industry headed to?
SL: The industry is headed to the idea of customisation and that packaging can be very much tailored to individual users or products.
We're seeing a greater number of variations. Where previously packages all looked alike or similar and designers or marketers had to follow significant category norms and cues, now we're seeing more customisation by category as well as by users.
Another big trend that we're seeing is the idea of simplification. Less information, less imagery, less claims in the sense that a package can be more successful with less, than those designs overcrowded with graphics and imagery. I'd say that those are the two big trends for the future.