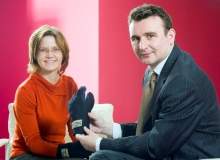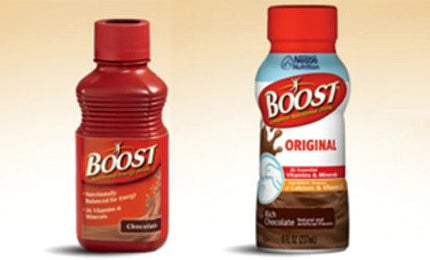 It has been nearly a year since Nestlé embarked on an ambitious project to develop accessible packaging to ensure consumers of all ages can use its products without difficulty.
"The food and drinks giant said it would use an 'Inclusive Design' toolkit, developed by the University of Cambridge."
The food and drinks giant said it would use an 'Inclusive Design' toolkit, developed by the University of Cambridge in the United Kingdom, to help make packaging easy to open.
The news followed the launch of the Accessibility Benchmarking Scale developed with Arthritis Australia to help manufacturers design wrappers, containers and jars that are more accessible to people living with the debilitating diseases.
The scale, which was designed in collaboration with the Georgia Tech Research Institute in Atlanta, US, will allow packaging designers to predict the percentage of the population – whether living with arthritis or otherwise – who will be able to easily open and use their packaging.
Here, Inside Packaging talks to Nestlé Australia packaging specialist Jacky Nordsvan about the progress her company has made so far in developing so-called 'frustration-free' packaging, and asks why it has taken so long for designers and manufacturers to understand the impact of certain products on people who have limited hand movement.
Sarah Blackman: Since Nestlé partnered with Arthritis Australia, have manufacturers improved their understanding of the way the disease restricts people's movement and strength?
Jacky Nordsvan: Yes, absolutely there's been an improved understanding of the limitations of the disease in everyday life. As a company we have been very transparent on our needs to improve accessibility to our supplier base.
SB: How did you become involved with Arthritis Australia?
JN: We asked Arthritis Australia to come to one of our packaging conferences to explain the issues facing people with arthritis. One of the Arthritis Australia representatives did a demonstration for all of us on how she faces daily challenges trying to open packaging.
It certainly hit home to us as she struggled trying to open it. That conference signalled the start of our relationship with Arthritis Australia and working towards designing better packaging.
SB: What kind of an impact has your Benchmarking Scale had on the packaging industry?
JN: When it was developed it was agreed the Benchmarking Scale should be used as an industry tool. Since then the scale has been modified and developed into an Intitial Scientific Review (ISR) to meet the needs of the NSW Health procurement process.
Nestle has conducted a number of ISRs locally and globally to understand issues and opportunities.
SB: Why has it taken until now for designers to look at ways to make packaging accessible to all?
JN: At Nestlé we are always looking at ways to improve our packaging – to make them easier to use as well as more environmentally friendly. The ageing population, and the changes within it, has also bought accessibility to the forefront. Consider these statistics: one in five Australians has arthritis and by 2050 one in three Australians will suffer from it.
From age 50 we start to lose upper body strength and dexterity, between 50 and 59 we lose nine percent of upper body strength and dexterity, between 60 and 69 we lose 18% of upper body strength and dexterity and between 70 and 79 we lose 30% of upper body strength and dexterity.
SB: How different do accessible packages look and feel to your other 'normal' designs?
JN: Generally consumers don't notice anything specifically unless they've had a problem. Packaging should be used without having to think twice.
"As a company we have been very transparent on our needs to improve accessibility to our supplier base."
We need our packaging to be right the first time, which is why we have been working with Arthritis Australia and Georgia Tech Research Institute to develop our knowledge in this area.
With our previous coffee jar some consumers with limited functionality had difficulty opening it.
Now the new premium range of Nescafé coffee jars addresses those issues.
SB: Have any of these products been sold? Have you had any customer feedback?
JN: We've had some great positive feedback with the new [coffee] jar. It was great to see that not only did our consumers notice the change they took the time to let us know. This feedback further reinforced us to continue to focus on developing this area.
SB: How can designers strike a balance between creating packaging that an elderly person with a debilitating disease can use and a package that is safe for a child to handle?
JN: At Nestlé we believe in putting the consumer at the centre of packaging development – and that means creating products that are easy to use regardless of age, disability or physical condition.
In essence it's really about gaining a better understanding of our consumers so we can develop packaging that is universally easy to use.
---
Related content
---
Nestlé Waters UK unveiled a new water bottling and warehouse facility at Waterswallows in Buxton, UK, in November 2011.
In February 2005, Nestlé began installation of an RFID-augmented automated pallet labelling system.
Private label products are gaining ground on big national brands, with packaging playing a major role in changing consumer perceptions of own-brand ranges.
UAE-based Gulf News recently teamed up with Tim Hortons coffee to create the 'headline cup sleeve', designing a printer that pulls breaking news tweets from the newspaper's Twitter account and prints them on cup sleeves, along with quick response (QR) codes.
---