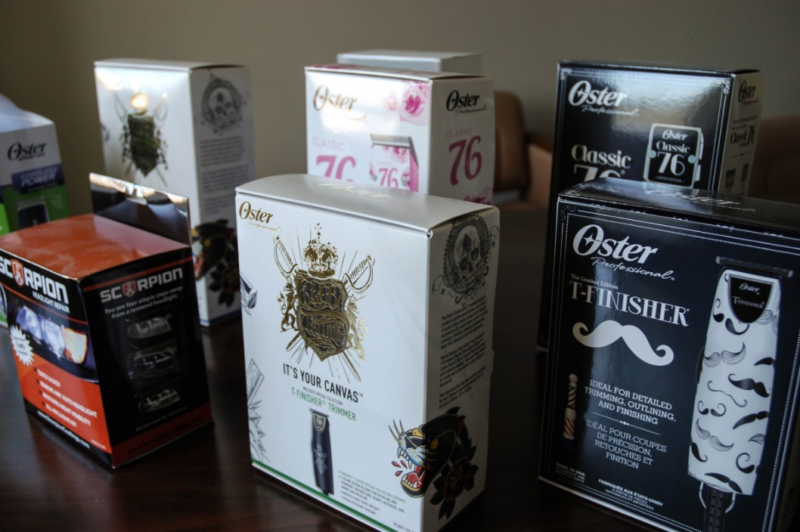 According to new research, product labels and their design may influence consumers even more than may have been suspected, particularly to the extent in which small details can make a difference.
For example, the use of a handwriting font on a label can increase the customer's consideration of that product by 30% and their purchase intentions by 33%. For a relatively minor change to increase the likelihood of a purchase by a full third is a distinctly significant finding and while a flood of handwritten labels on the market would undoubtedly devalue this impact, it could be a simple change that makes the difference for a smaller producer.
The study was conducted by Avery UK, a leading manufacturer of printable labels and cards, and made use of three approaches to attempt to define what makes a successful label. Working with an established behavioural psychologist, Avery tested consumer responses to various labels and their differing elements, trying to distil their findings to highlight the importance of specific elements. While these findings are of use to manufacturers as a whole, they are likely to be of particular use to smaller businesses, retailers and ecommerce brands that do not necessarily have the brand recognition of some of the larger businesses and are attempting to stand out in a crowded market.
Persuasive performance: the science behind the sell
The research's three approaches consisted of a literary review of academic papers regarding previous research, the use of cutting-edge eye-tracking apparatus in controlled laboratory conditions and performing three online experiments to examine cerebral and behavioural aspects of labels. The study was also divided between studying product labelling and labels used for mailing and shipping. By breaking down the properties of labels and their varying effects from such a diversified perspective, the researchers were able to produce results that they believe could be transformative.
Fiona Mills, marketing director at Avery UK said: "This has been ground-breaking research for us. We suspected there was more to the science of label design than might first meet the eye, but the discoveries have been extremely enlightening. We can now speak with the utmost authority to say that labels really do make a difference to the performance of small businesses."
With the framework of the literary review, which looked to identify gaps in established knowledge, guiding the study and the eye-tracking experiments, which used laboratory conditions to trace exactly where different labels would lead a customer's gaze, providing the visual areas of interest, it was down to the online experiments to break down just why the customers were being drawn to certain elements. In doing so, they found, for example, that a personalised envelope caused a participant to spend 11% longer looking at it than average and they were 10% likelier to look at it first.
Going above and beyond: case by case customisation
Important to note regarding the findings is that, while they may provide guidance and revelation on underexplored aspects of the labelling business, they are not necessarily a catch-all for how to transform the way businesses handle their packaging. Big brands have a significant enough presence and large enough marketing departments that they are unlikely to drastically change their approach based on the findings; small businesses meanwhile, may not have the budget or staff to completely transform their strategy.
However, working on a case by case basis, Avery's research does have the potential to reshape certain businesses' packaging strategy and allow them to expand their customer base. Take for example, the finding that using multiple labels on a shipping package could increase brand love by as much as 129%, perception of quality by 116%, purchase intent by 113% and word of mouth recommendation by 135%. While simply plastering every package in labels is unlikely to be an effective tactic, the knowledge of the potential payoff behind increasing the number of labels may allow for a strategic increase and specific customisation for particular producers.
On discovering the findings Fiona Mills added: "While we don't recommend businesses stick labels on their packages for the sake of it, there is a clear business case for going above and beyond a simple plain address label. An address label, a company brand label, a return address label and a friendly special message label will give enough space to get across the important information, your brand, your professionalism and your heart for your valued customer."
A range of change: a little adds up to a lot
Many of the findings from the study are small changes, incremental increases to interest that could, potentially, draw in a customer. The use of emotive words made participants look at a label for 10% longer but, while that increase should not be ignored, it is questionable whether an extra few seconds would actually convince a customer to buy or if they've just been attracted to look at the label then move on.  Such a, relatively, small increase is unlikely to make a difference to a brand like Coca-Cola and even smaller brands would have to consider whether such changes fit their product and justify a strategy overhaul.
That said, other changes could pay much higher dividends; adding a label with a special message increased the potential for word-of-mouth recommendation by 103% for instance. It's a strategy that has actually already been seen among big brands, with Coca-Cola's 'Share a Coke' campaign being perhaps the most prominent recent example of personalised labelling.  It is, however, a tactic that smaller brands may have considered out of their reach until this report. Now, while they may not be able to match the reach of 'Share a Coke', they can make use of the psychology behind it to replicate some measure of that success.
Commenting to Avery on the report, small business-owner Kate Efomi, of Notebook Love, said: "I never realised just how much power lies in a tiny label. The psychology is fascinating. Since reading this report, we're definitely rethinking our packaging strategy. We'll be adding quality branded labels to the packaging of all our products and our envelopes will definitely have a more personal touch – the address label will be accompanied by special messages of appreciation towards our customers and our branding will be bold, quality and eye-catching."