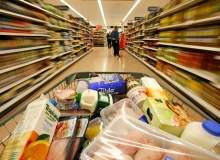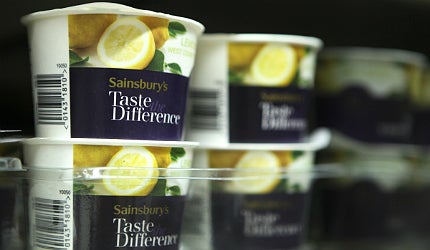 During the last decade, a fundamental shift has occurred on the store shelves of retailers around the world. Where store-brand products were once considered cheap imitations of their national brand superiors, customer perception has undergone a dramatic turnaround, with private label brands experiencing consistent sales growth and improving market share in many countries since 2000. After years in the doldrums, the own-brand market is finally stepping into the light.
In countries such as the UK, Spain and France, where retailers have developed strong private label product ranges, own-brand market penetration regularly pushes past 50%, as established brands struggle to fend off increasingly credible private label competition.
Certainly, the global economic downturn has played a role in making consumers more open to switching from pricier brands to more cost-effective products, but that's hardly the whole story. Major retailers have spent years refining their product ranges to offer something for everyone, using packaging and branding strategies to entice customers towards store-owned ranges, whether they're shopping for food, health and beauty products or almost anything else.
Sun Branding Solutions is a global brand lifecycle management agency that specialises in brand consultancy and packaging design. The company is well-versed in the private label market, having worked with large retailers including Tesco and Waitrose in the UK and Walmart and Kroger in the US. We talked to the group's sales director Ian Schofield to get his perspective on the growth of the private label market, and the unique packaging considerations that it requires.
Chris Lo: What are the reasons for the growth of the private label market, and what has been the role of packaging and branding in that growth?
"The Olympic gold medal for packaging has gone higher and will continue to go higher."
Ian Schofield: The main reason that own-label kicked off in the first instance was because a retailer could make more margin out of an own-label product than it could from a branded line. That was the main reason why own-label kicked off. And of course, to start with, the packaging and the product didn't always match up to the brands, and often it was a 'me-too' approach.
But in recent times, it's the own-label people who are now launching lines quicker than the brands. It's own-label that's leading innovation – they're the ones driving faster launches to market, automating as much of the process as they can. They've leaped ahead, in many cases, of the brands, because it's in their control.
And of course, what's become more important to all of us is the packaging, because the packaging is now doing absolutely everything. Whether you're buying on the web or from a store, the packaging is doing all the work because when you get it home, it's got to look good and feel good.
It's not like the old generics, where you used to hide them behind other things. Now, own-label is right at the forefront of communicating, in all its guises, to whoever is buying it.
CL: And private label products have to sell themselves to customers without the help of an established brand.
IS: Exactly, so the packaging has got to do more work than ever. Against that, we've got more legislation, so we've got more copy to put on.
Next year, we've got new food industry regulations, which are going to change things again, so there's going to be more work to be done there – bigger letters for the older population, and all those sorts of things.
There's a whole ruck of things changing all the time with packaging, so now, I'm pleased to say, own-label packaging is being looked at like it's never been looked at before. The bar is much, much higher on the job it's got to do.
CL: Are national brands losing ground to private label products?
IS: They have lost ground. What they're doing now, what you have to do in these times, is innovate, innovate, and innovate. Whether it's an ergonomic way of handling a bottle or a dosing method, they've got to come up with new concepts.
"The biggest change is we're not doing 'me-too' anymore."
Tomato ketchup is a great example – when they came out with a dosing method, and no own-label company had done that. There's a great way of saying, "our Heinz brand is not only a great product, but look at this packaging – we're helping you out."
The brands have got to keep coming up with innovations to stay at the front; because they can afford to spend millions of pounds, the packaging has to make people go, "that does the job for me, and I'm very reassured that this brand is exactly what I need it to be."
There are some great examples of where people haven't done that, and the brand is just absolutely decimated by own-label.
CL: How different are the design priorities for private label packaging, as opposed to branded products?
IS: The biggest change is we're not doing 'me-too' anymore. It's still important to understand how brands are positioned in the marketplace because they've done a lot of market research on it. But when we go out now, we'll do all the research on that but then we'll ask how we can make it different.
So that's the biggest difference for me, whether that's innovating with a bottle, or innovation in the packaging, or changing the way that the packaging comes together.
You see a lot of matte finishes on film, lots of vignettes on packaging, lots of colourful photography, very bold typefaces – there are lots of ways you can do it. But own-label now has to stand out on its own in that category.
CL: Are your private label clients becoming increasingly ambitious when it comes to their packaging design expectations?
IS: Oh, yeah. The Olympic gold medal [standard] for packaging has gone higher and will continue to go higher. They expect us to do more with it – it's not just about the graphic anymore; it's about the shape of a box, the shape of a bottle.
It's graphic as well as structural. So it's a much harder job to do than when someone just brings you a box and says, "design on that." That's a piece of cake. But it's more challenging when you're considering the whole experience of how people handle cosmetics or how people make their cup of tea in the morning.
CL: Own-brand products often need to fit into a wider branding scheme – how difficult is it to create distinctive packaging that also fits into a larger range?
"In recent times, it's the own-label people who are now launching lines quicker than the brands."
IS: Cross-category is really important for retail now, because with things like Chosen By You by Asda, and all these ranges, you have to design with that in mind at the start.
That can be more about the graphic as opposed the structure, because one could be in a can, one could be in a tube and one could be in a flexo bag. So it's more about the graphic in that instance, but you have to clearly tie these things together because you're trying to make your supermarket stand out against the competition.
Taste the Difference was a great example by Sainsbury's, or Parent's Choice – all these things are going to be cross-category, so you've got to make sure the graphics and the pictorial representation is bang-on.
CL: Where do you think the private label market could be going in the next five years or so?
IS: If we're talking about the UK, it's unlikely that own-label penetration will get much higher. I don't think it will return to where it was at one point, at 80-85%. It'll probably level off at around 60%.
But in America, of course, that's very different, because in America they're still growing from a very low base, and some of them are [at] only ten to 20% penetration, so America's going to grow a great deal. And some other developing countries – it's amazing how own-label is playing a part in other cultures.
But in the UK, I don't think penetration is going to go much higher. It's going to be clever use of packaging and graphics to make it stand out from the crowd. Really, we've gone into every area – there's baby food that we've gone into. There are a lot of areas that own-label never used to touch.
Drugs, even – Equate, which is a Walmart brand, is one of the biggest brands in the world now, for drugs. We never thought we'd go into that years ago, but it's all areas now.
---
Related content
---
UAE-based Gulf News recently teamed up with Tim Hortons coffee to create the 'headline cup sleeve', designing a printer that pulls breaking news tweets from the newspaper's Twitter account and prints them on cup sleeves, along with quick response (QR) codes.
During recent years, the disparities between different consumer groups have become less pronounced, resulting in the increased uniformity of many global branding campaigns. But that doesn't mean that culture and country-specific packaging is on its way out.
Amid constant financial pressure and consumer demands for greener and more sustainable packages, the packaging industry is in a constant battle to save on costs and production materials.
---