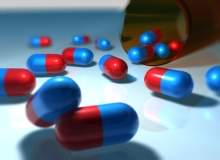 Despite the ubiquity of the phrase, almost all experts agree that in the case of packaging, nothing can truly be described as 'child-proof'. The US Consumer Product Safety Commission (CPSC) agrees.
"Any CR packaging worth its salt must be as easy for a grandparent to open as it is difficult for their grandchild."
"There is no such thing as child-proof packaging," the commission stated in a press release. "So you shouldn't think of packaging as your primary line of defence. Rather, you should think of packaging, even child-resistant packaging, as your last line of defence."
Still, as a 'last line of defence', the importance of packaging in the prevention of accidental poisoning should not be underestimated. Implementing packaging features that make it harder for young children to access unsuitable products like pharmaceuticals and household chemicals is an important part of keeping children safe from accidental poisoning, along with placing products out of children's reach and active parental supervision.
The most common form of child-resistant (CR) packaging is the safety cap, which is placed on bottles and needs to be pushed down before being twisted open. This simple mechanical obstacle is usually enough to outfox children under the age of five.
Accidental poisoning: Assessing the damage
Since its introduction in the late 60s and early 70s, child-resistant packaging has led to a significant reduction in the number of children admitted to hospital for accidentally ingesting poisonous substances. However, recent statistics show accidental poisoning is still a serious problem worldwide, even in heavily regulated, developed countries.
An article published earlier in 2011 in the Journal of Pediatrics reported the number of children admitted to hospital in the US after swallowing inappropriate medication has been increasing in recent years. The article cites the increased pervasiveness of high-dosage medications in modern homes as part of the reason for the spike in accidents.
Along with the education of consumers and patients, the article's authors noted that "storage devices and CR closures may need to improve" in order to bring these worrying statistics down.
But it's not just the US which has a problem with accidental poisoning. Similar stories can be found all over the world. Earlier this year, the BBC reported that even the tiny island of Jersey in the English Channel was experiencing a jump in accidents of this nature, with Child Accident Prevention Jersey noting with concern that the number of children admitted to accident and emergency wards after accidental poisoning had doubled since 2008. One expert commentator noted that some three and four year-old children could open CR bottle tops "in seconds".
The number of recalls that we see in the pharmaceutical and chemical products industries is a good indicator of how worried regulators are about children's safety. Looking at these recalls in detail also reveals that, for manufacturers and packaging companies, getting CR packaging right can be a surprisingly complex business.
The June 2011 recall of Rugby Laboratories' children's pain and fever drops in the US is a good example. Although the bottle itself was sealed with a child-resistant lock, the product's drug-dispensing pipette was not. This was enough for the CPSC to declare a breach of the Poison Prevention Packaging Act of 1970 and order a recall of nearly one million units of the medicine.
It serves as a potent reminder of both the strictness of regulation in this area and the fact that, to be compliant with most CR standards, the whole package must be child-resistant, rather than just the closure point.
Innovative child-resistant products
Given that problems with accidental poisoning are still so prevalent, it's clear there is still room for improvement in the realm of CR packaging.
"Recent statistics show that accidental poisoning is still a serious problem worldwide."
Fortunately, a wide range of new, innovative concepts are being developed to match the array of different packaging and options in the pharmaceutical industry, among others.
German packaging company Friedrich Sanner revealed a new CR packaging design at Interpack 2011 in May 2011. CR-FlipTop and its so-called 'press-in push-up' opening mechanism is the company's attempt to create a solidly child-resistant cap that doesn't sacrifice convenience for adult users.
The bottle is opened by simultaneously pressing down and tilting the cap, a system that, according to Sanner's product manager Ulla Hahn, "makes the packaging much more user-friendly" as well as conforming to national and international child-resistance standards.
The fact that the FlipTop is actually attached to the packaging (rather than being twisted off in the process of opening), also makes it less likely that open pill bottles will be accidentally left for discovery by inquiring young minds.
Spray products, both cosmetic and pharmaceutical, are particularly challenging for packaging designers to protect against curious children. A spray top is much easier and more intuitive for a child's mind to grasp than a screw-top bottle, after all. In recent years, sliding lock systems have become popular for many spray cans, but UK company Cope Allman Jaycare's new design goes a step further.
Developed specifically for a new anaesthetic spray being launched by a major US pharmaceutical company, the design's opening mechanism requires a tab to be pushed at the same time as the cap is being twisted, an action that requires the wrist and fingers to work together, something that is beyond most young children.
Child-resistant, senior friendly
At the heart of most new CR packaging concepts is a central issue that has existed ever since the introduction of the first safety cap.
Although preventing access by young children is the primary concern, it's all for nothing if elderly users, who represent the primary market for many pharmaceutical products, have similar difficulties
.
Although this has been a major dichotomy for decades, new research suggests that changing demographics are making it increasingly important today. In many developed countries, an increasing proportion of the overall population is made up of the elderly.
This is coupled with the fact that healthcare is increasingly being pushed out of the hospital and into the home and grandparents are playing an ever larger role in the raising of children (5.8 million children currently live with their grandparents in the US, compared to 4.5 million in 2000). This means any CR packaging worth its salt must be as easy for a grandparent to open as it is difficult for their grandchild.
"Spray products are particularly challenging for packaging designers to protect from curious children."
This is why so many new CR packaging concepts emphasise more complex opening mechanisms rather than the brute force defence of the safety cap. Burgopak's sliding CR blister packs, in which blister packs and information leaflets are integrated with the outer box, can be opened by applying pressure at two separate points on the box, allowing the blister packs to slide out.
This brain-over-brawn locking approach has seen the packaging work well for both keeping children out and letting older patients in, as the packaging has recorded a 98% child resistance effectiveness and a 95% effectiveness rate for use by elderly patients.
As well as effective CR packaging, education of parents and other child carers about the dangers of accidental poisoning must continue. Certainly the first line of defence should be keeping potentially harmful substances locked away or otherwise out of reach of young children.
But as a final safeguard, innovative and well-designed child-resistant packaging has undoubtedly saved many young lives, and will almost certainly continue to do so.