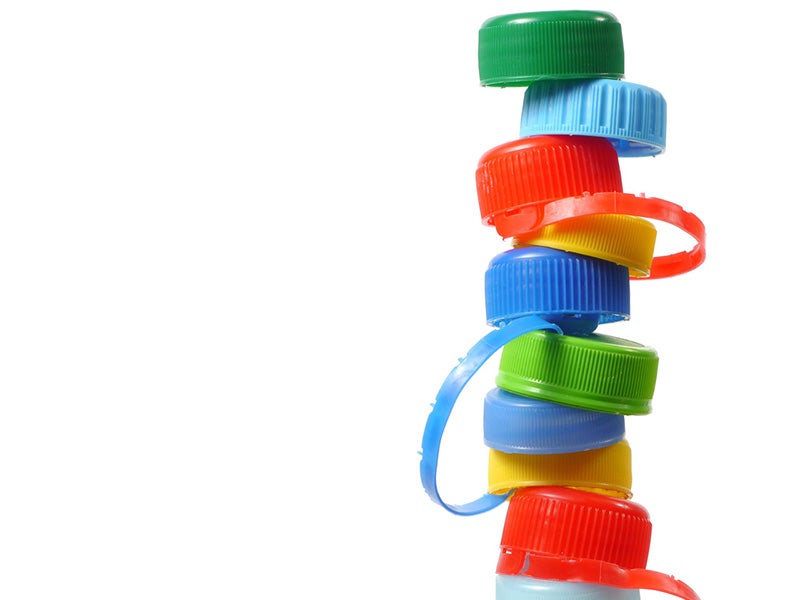 According to Zion Market Research's 2018-2025 forecast, the global caps and closures market is expected to reach a value of $87.5bn by 2025 with a CAGR of 5.6%. More conservatively, Reports and Data estimates the market to increase at a CAGR of 4.4% to reach a value of $58.5bn. Meanwhile, Beroe claims that the polypropylene market's 5% CAGR to a 2022 value of $115bn will in no small part be driven by end-use applications such as caps and closures. Clearly, the sector is seeing no small success and is likely to only continue to grow.
This success can largely be attributed to the necessity of the sector; it is hard to imagine many packaging formats without some form of cap or closure. However, the sector now finds itself in an interesting place, given sustainability's position at the forefront of the packaging industry's collective mind. Caps and closures have historically been reliant on plastic (hence polypropylene's related growth) due to its multi-functionality and reliability for the role they often play in regards to product safety.
As manufacturers push for greater sustainability and the plastic debate continues, how are caps and closures moving to evolve?
Balancing sustainability with product safety
Finding ways to reduce plastic use and make packaging more recyclable and reusable, all the while maintaining product integrity, quality and safety, is a well-known challenge facing the packaging industry. When it comes to sectors such as food and drink or pharmaceuticals, or elements like caps and closures, the challenge becomes more difficult as packaging suddenly has a far higher burden in regards to ensuring safety. And while materials such as polypropylene are largely recyclable, there is no guarantee that they will be used in products that fit into larger recycling streams.
Richard Scholes, managing director of industrial workplace equipment suppliers Parrs, said: "Caps and closures are often the last part of the manufacturing process and are integral to the integrity and life span of all kinds of products, from cosmetics and personal care products to food, drink and medicines. Most are produced using polyethylene (PE) and polypropylene (PP) as the primary raw materials, which are widely recyclable but are still often used in products which are not accepted into recycling schemes. As part of a wider global focus on more sustainable materials, many industries face a challenge to make their packaging fully recycle to continue to appeal to eco-conscious consumers keen to reduce their personal footprint and also to hit relevant national targets for emissions."
The question facing many producers is how to balance sustainability, particularly in the face of increasingly eco-conscious consumers, with the usability of plastics. Notably, there has been a recent undercurrent of pushback against the demonisation of plastic as a whole. Some within the industry have observed that, in some cases, plastic may simply be the best material for the job and a nominally sustainable switch could be worse in the long run. With caps and closures, it's a fine line between safety and sustainability.
High demand for polypropylene undermined by raw material costs
The material question is not, however, merely one of sustainability. Without delving too far into technicality, polypropylene is made much like other plastics, by distilling hydrocarbon fuels, combining the results with catalysts to produce plastics via either polymerisation or polycondensation. It is estimated that the demand for the material may reach 62 million metric tons by 2020 and the packaging industry currently consumes about 30% of the total produced. That is a huge amount of demand for a product, and one that may not be as easy to meet as you might assume.
Scholes elaborated: "Another challenge to the caps and closures sector is the fluctuating costs of the raw materials to make both PE and PP, leading some manufacturers to struggle to maintain a consistent level of production. Despite this PP will continue to be the backbone of the industry as it can be reheated, reshaped and therefore reused. PP caps are also popular due to their durability and resistance to heat, as well as being autoclavable. Wide mouth PP caps are popular solutions for dry products, making them a universally convenient solution."
With such high demand, and the prominent usage of polypropylene in the packaging industry, it seems unlikely that the materials is likely to disappear from caps and closures anytime soon. If nothing else, its recyclability makes an argument for why it is worth retaining in spite of wider concerns about plastics. Perhaps worthy of further investigation however, is whether the industry can continue to support the raw material cost of that demand. If consistent production cannot be maintained, it may be sensible to look elsewhere for replacements.
Evolution in other industries filters back to caps and closures
Despite the concerns or possible pressure points for the market, caps and closures are perhaps too vital to undergo the kind of rapid transition that other areas have faced. It is far easier to argue for why fruit need not be wrapped in plastic than to argue for the potential compromise of a bottle cap. That is not to say the sector is immune to change or sustainability concerns, indeed changing attitudes to wine and the growth of sports nutrition are likely driving evolution in drinks packaging alone, but rather that is perhaps more protected from some of these concerns than other sectors.
On sector growth drivers, Scholes explained: "Both pre-packaged/ready food and pharmaceuticals are growing markets which rely heavily on caps and closures, and both markets are also helping push a rise in the popularity of the use of heat induction cap liners, which prevent leaks and can also be used in tamper-proof technology. The beverage industry is also a growing area in which caps and closures are used, particularly in the largest beverage market in Europe: Germany.
"The global beverage industry is driving demand for PET caps, particularly in sports drinks and bottled water. As well as this, a move away from traditional corked wine to screw-top options has led to a rise in the use of metal in this sector, something we expect to see more of in 2020 and beyond."