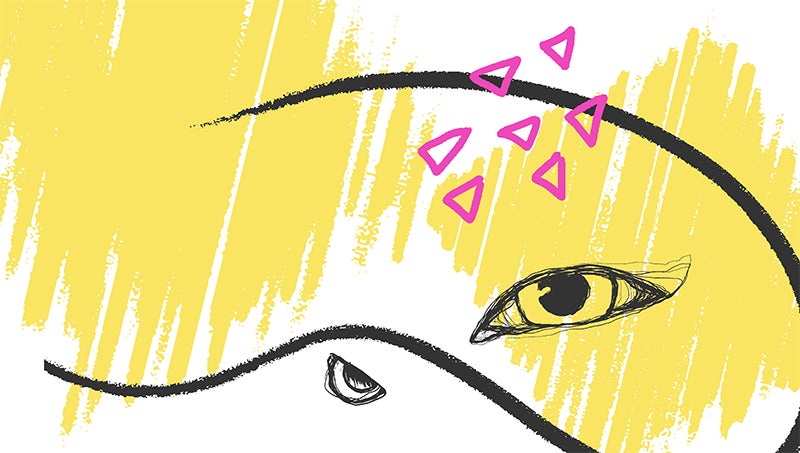 Under law by the European Commission, medicinal packaging is required to use braille to ensure readability for the visually impaired. This, however, is not compulsory in consumer packaging.
Whilst braille is one way to make packaging accessible, it is not as commonly used as many think. According to the National Federation of the Blind (NFB), fewer than 10% of legally blind people in the US can read Braille and only 10% of blind children are learning it.
How can consumer packaging become accessible to all of the blind population and not just 10% of it, and why is it important to be inclusive?
Brands need to be inclusive all the time, not just temporarily
In 2018, Kellogg's launched Rice Krispies packaging 'Love Notes' in the US featuring braille heart-shaped stickers and audio messages. The packaging was created so that children with visual impairments wouldn't miss out on receiving messages of love in their lunchboxes.
At the centre of the marketing campaign was an 11-year-old girl named Eme Butler-Mitchel and her mother Tabby, who featured in a story-telling video on Rice Krispies' Youtube channel. In the video, the two explain the importance of the letters to them and how much it meant to Eme to be included.
On its launch, the VP of sales at Kellogg's, Jessica Waller, said "Inclusion is in our DNA" and that "Kellogg's, as a whole, has a larger connection to this cause with the founder of the company having lost his sight for the last decade of his life."
The accessible packaging's marketing campaign was a great success, reaching over 3 million views on its campaign video for the product and winning a shorty award for best branded content in May this year. Despite the campaign's success, however, Kellogg's did not renew this product after supplies were depleted in 2018.
Love Notes was a great step towards accessible consumer packaging and showed what a difference it can make for blind consumers to be included. The next step brands like Kellogg need to take is to have accessible products be available all the time and not just as a marketing tool or temporary campaign.
Raised universal symbols
Victorialand Beauty, based in the US, prides itself on being accessible for the visually impaired. Founder Victoria Watts began the company six years ago in order to find natural skin remedies that improved the quality of her skin but then became very passionate about accessibility after the birth of her fourth child, Cyrus, who was born with a severe visual impairment.
"A few months after the [company] launch, Cyrus began to crawl and navigate his world through his sense of touch," Watts previously told Packaging Gateway. "This got me thinking about how the world of consumer goods is so geared towards sighted people.
"How will my son be able to shower himself, or use personal care products? Will he be able to go shopping? All of these things started to roll through my mind."
Watts noticed a lack of accessibility across consumer packaging and so created the CyR.U.S System of Raised Universal Symbols, which are tactile symbols placed on the packaging to help visually impaired people identify what type of product it is that they are using.
Watts has created 11 symbols for this system and launched four of them in December last year. The released symbols represent a moon for night cream, droplet for face oil, triangle for eye/lip cream, and a waved line for facial moisturiser.
Raised QR codes
In order to create this system, Watts worked alongside LightHouse, an organisation for the blind and visually impaired, to develop the symbols. During this time, Watts also created raised QR codes that, when scanned, links to an audio message explaining product description, key ingredients, directions for use, and an option to go to the Victorialand Beauty website.
These codes are featured on the packaging and Watts is currently working on implementing the codes on the products themselves.
"I hope that my raised universal symbols I created will raise awareness and get other brands to start incorporating their own symbols and add QR codes to their packaging." says Watts. "It's not difficult to make packaging accessible to the visually impaired consumer and be inclusive.
"This blind population of 300 million is expected to double in the next 20 years, that's a really big thing. Change needs to happen now so that we can support this community."
The importance of inclusivity
Besides the fact that all consumers, no matter how diverse, deserve to be included, inclusivity is also an important aspect that brands should be prioritising should they wish to reach more markets. By incorporating accessibility into products, brands will reach a wider audience and stand out against competitors for all the right reasons.
In today's society, and with the ever-rising popularity of social media marketing where audiences are mostly of the younger generation, topics of inclusivity and accessibility are becoming more prominent.
Research conducted by Accenture in 2018 revealed that 51% of millennials are more likely to shop at a retailer that demonstrates awareness of current social issues in inclusion.
Jill Standish, the senior managing director and head of Accenture's Retail practice, highlights that Accenture's research "suggests that the millennial generation has high expectations when it comes to retailers' commitment to inclusion and diversity" and that "those values are influencing their decision-making in choosing one brand over another".
All in all, improving accessibility can be as simple as changing packaging design. To be inclusive of those who are visually impaired is vital if consumer brands wish to find success in a changing retail landscape, where social matters are becoming ever-more important.