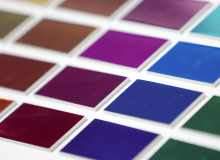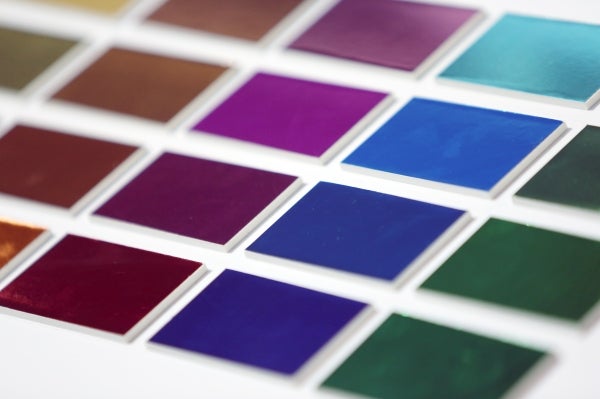 Although printing technologies are only seen on the surface of packaging, their influence runs to the industry's deepest core. As consumer products multiply and diversify, competitive store shelves have become a battle of the brands, a world where the smallest change to a package's graphic design could have a serious impact on a company's bottom line.
This continuous scrabbling for the consumer's attention has prompted new developments in the field of printing and ink technologies, giving packagers and their retail clients a whole new arsenal of high-definition, high-tech, colour-controlled design tools with which to blow the competition out of the water.
In the wake of the Drupa 2012 printing equipment exhibition in Düsseldorf, we check out some of the industry's most promising innovations, many of which proved a hit at the world's largest printing event.
Small world: nanography
In a sector where qualities are judged by infinitesimal details, there are a host of potential applications for nanotechnology's ability to work on a tiny scale. Indeed, so-called 'nanographic printing' is at the core of the new digital printing technology unveiled in April 2012 by Landa. The company is confident that its new range of Nanographic Printing Presses will combine the versatility of digital printing with the productivity and economics of traditional offset methods.
"The company is confident that its Nanographic Printing Presses will combine the versatility of digital printing with the productivity of offset methods."
At the technology's core are Landa's water-based NanoInk colourants, which are made up of ultra-small pigment particles in the range of 50-70 nanometres, a significant reduction on the 500nm particles used in most offset inks. The ink's instant bonding to stock surfaces precludes any need for drying processes, and the printer's intuitive, oversized touchscreen controls proved a major head-turner at Drupa 2012.
"[Nanographic printing] has the unique ability to print at high speeds with high levels of productivity and integrate seamlessly into existing print environments," said Landa's founder, chairman and CEO Benny Landa at the show. "As the only B1 production level digital printing press on the market, the Landa S10 is receiving enormous attention and orders."
---
Benny Landa speaking at Drupa 2012 in Düsseldorf, Germany
---
Graphene conductive packaging ink
While in the past conductive silver and copper inks have dominated smart packaging and printed electronics, applications based on graphene conductive ink started to make an impact in 2011. In the UK, scientists at the University of Cambridge demonstrated a technique for producing inkjet-printable inks bases on tiny single-layer graphene flakes.
---
Related feature
---
We are getting a first taste of the converging worlds of electronics and printing. The ability to invest materials with novel functions cheaply through printed electronics will give birth to a galaxy of disposable products and add-on benefits, Tom Ales, research scientist with Kimberly-Clark Corporation, tells Packaging and Converting Intelligence.
---
In the US, packaging firm MeadWestvaco designed and produced a smart packaging label that envelops the product pack with a fully integrated circuit, in a product called Screampak. For the package it used US firm Vorbeck's graphene conductive ink, which features a high electrical conductivity and supply of carbon.
Vorbeck COO Kristen Silverberg told Plastic Electronics in July 2011: "Graphene offers excellent conductivity, but there are other advantages over materials like silver in conductive inks: price is one, and flexibility is another – the materials can be wrinkled or crumpled without harming the function." These properties hold the promise for graphene ink to become an integral part of the opportunities of printed and organic electronic products.
Waterless printing
Until recently, the printing and packaging industry has been cautious towards waterless printing, an offset lithographic printing process that eliminates water or the dampening system used in conventional printing. But in the past two years, the process has been boosted by better collaboration between press, paper and ink manufacturers and a more aggressive approach by leading equipment producer Toray.
"Waterless offset gives [printers] the opportunity to easily and efficiently print a wide range of substrates."
Waterless printing uses silicone rubber-coated printing plates and specially formulated inks that are integrated into temperature-controlled presses. Toray sales and marketing associate Izabela Batko said: "Waterless offset gives them [printers] the opportunity to easily and efficiently print a wide range of substrates, from paper to just about any kind of non-absorbent material."
At printing fair Drupa 2012, waterless printing was one of the main attractions among visitors. Toray introduced a KBA Rapida 106 five-colour printer running with its waterless plates in conjunction with an automatic guided vehicle (AGV) and a robot, in order to show how a waterless printer combined with a highly automated production process can optimise on-demand printing – also for packaging.
High-fidelity colour control
Even if browsing shoppers don't consciously recognise it, vivid colour is a powerful tool for marketing a retail product, an immediate brand signifier that consumers will recognise before they can even read a product's label. And with the iterative advancement of digital printing technologies, there are more options than ever to exert control over exact colour shades.
Case in point: Dutch digital printing specialist Xeikon's new colour management software, which was launched at the beginning of May and shown off at Drupa 2012. The Xeikon Color Control application allows printers to create ultra-detailed colour tables, which can be uploaded and given specific profiles to ensure an exact, uniform shade can be used across all incoming jobs.
Another key to Xeikon's tool is the fact that it is offered as a cloud-based software package, which sidesteps any concerns about investing in bulky, expensive hardware. It's permanent connection to the cloud also allows for the automatic, hassle-free installation of new upgrades.
Biodegradable ink
As environmental sustainability becomes increasingly important to the packaging industry, it has also grown in significance for its co-dependant counterparts in the fields of printing and ink. As a result, a new generation of eco-friendly inks and printing methods have emerged; one of the most promising of these is ClimaPrint, an organic, biodegradable ink developed by Delhi-based start-up EnNatura.
---
Related feature
---
The ever-improving performance of eco-friendly alternative ink is making waves in the printing and packaging world. Covering water-based and biodegradable inks and UV curing methods, Chris Lo finds out how the eco-friendly printing market is gradually turning ink green.
---
The ink is based on a solvent derived from vegetable oil and a proprietary resin that EnNatura has developed. The resin is based on castor oil, an organic cleansing agent that allows it to be washed off printing plates without using toxic petroleum cleaning products. The key to ClimaPrint's appeal is its simplification of the post-use recycling of paper and other packaging products, as the ink is easier to separate from the paper for pulping.
Thermal inkjet printing
Historically, packagers had three printing choices in a factory environment: laser coders, continuous inkjet (CIJ) coders and thermal transfer coders. Today, thermal inkjet (TIJ) is a fourth option. The technology has been used on office printers for years but the equipment has only recently become strong enough for industrial environments. Advancements in inks, drying times and substrate compatibility have made TIJ more appealing to industrial packagers.
"The main advantages of thermal inkjet printing are within the ink cartridge system, which contains both the ink and the printhead, and is disposable."
The main advantages of thermal inkjet printing are within the ink cartridge system, which contains both the ink and the printhead, is used only once and is disposable. This fact stops ink spillages and reduces maintenance as the key elements of the printing system are replaced every time new ink is required. Moreover, the printers have a reasonable print quality and offer high-speed operation, making them suitable for applications such as blister packs, cartons and other paper-based packaging.
By Elisabeth Fischer and Chris Lo
---
Related content
---
Pack to the future: next-gen packaging materials
Are 4D materials, talking papers, power-charging and self-cooling boxes the next generation of packaging? Elisabeth Fischer takes a look into R&D labs of today's leading companies and scientists to find out how we could package the products of tomorrow.
---