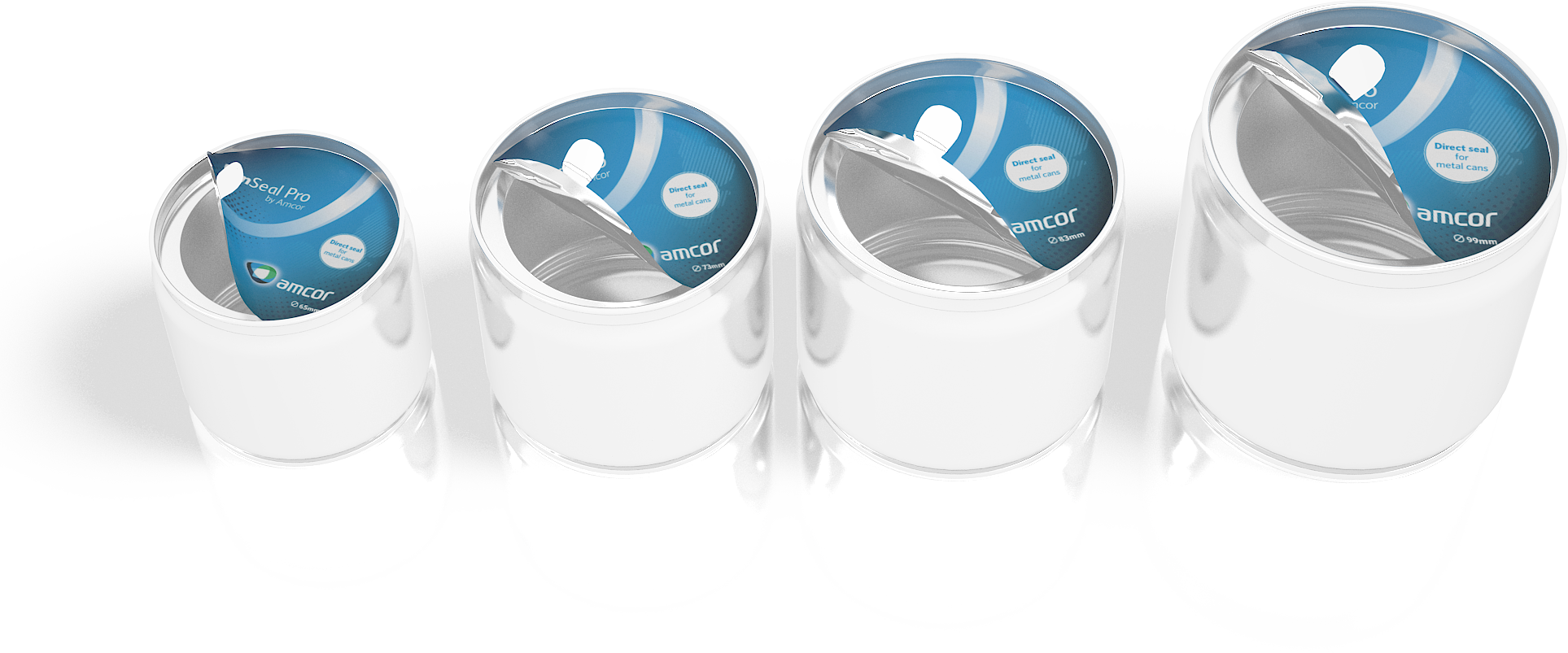 During the Covid-19 coronavirus pandemic, canned goods sales have seen a sharp increase, with people stockpiling food with a long shelf life and buying more cans of alcohol during lockdown due to pubs and bars being closed.
Packaging Gateway spoke with UK-based packaging company Amcor marketing director of film and foil Nicola Maffi to find out whether the increasing trend of purchasing cans is likely to continue and also to find out more about the company's new product, CanSealPro.
Jessica Paige: Why do you think can sales have increased amid the Covid-19 coronavirus pandemic?
Nicola Maffi: According to our data, sales of canned food grew consistently in all food verticals within EU countries during the pandemic. At the beginning of Covid-19, we saw many consumers stockpiling items such as beans, soups and other canned goods. During the February to March period, canned food registered growth between 10 to 50% across Europe as many shoppers dealt with food shortages and delivery bottlenecks.
Now, the average person is cooking between 17 to 21 meals per week – four times the amount they used to. Shelf-stable goods like beans and tuna offer a long shelf life and will 'be there' when consumers need them.
JP: is the trend of purchasing cans likely to continue and why?
NM: We expect this trend to continue for several reasons. The jump in prices of fresh food is turning consumers to alternatives. With many people facing economic uncertainty because of the pandemic, consumers are looking for a way to cut back on grocery bills, and they're trading in fresh food for canned varieties. Canned beans, for example, are nutritious, healthy, economical and very versatile. Consumers can use beans as a basis for different meals spanning different cuisines.
Canned foods are also trending amongst chefs and the media, spurring more purchases. Jack Monroe (author of Tin Can Cook) and Phil Vickery are two celebrity chefs who are demonstrating the versatility of canned foods.
JP: Can you tell me a bit about CanSeal Pro and your motivations for creating this product?
NM: CanSeal Pro is a direct-seal aluminium membrane for cans that provides outstanding barrier protection, whilst also being easy to open for end-users. What makes CanSeal Pro special is its peelable membrane, which is applied directly to the can body. We designed CanSeal Pro with both our customers and the end consumer in mind.
For our customers, there are a number of cost and production advantages. The product's peelable membrane eliminates the need for a ring on the can, which reduces the total can cost for manufacturers. In fact, the reduction of raw material and more efficient production process results in up to a 17% decrease in the total can cost. Moreover, CanSeal Pro enables a 16% reduction on the total weight of the can, while also guaranteeing food protection and leakage prevention, thanks to the high seal integrity.
For the end consumer, CanSeal Pro also has a number of benefits in the form of safety, convenience and easy opening. For families, older people or anyone who finds standard cans tricky to open – this is a safe and more convenient product.
JP: Is CanSealPro an accessible product?
NM: CanSeal Pro was designed with safety in mind and is easy to access. Every year, 500,0000 people go to hospital for can related wounds. CanSeal Pro drastically reduces the risk of a can related injury and is safer for all. The packaging has a peelable membrane with no sharp edges, so there is no risk of injury when handling the can.
The easy opening structure also makes the can more accessible. In fact, opening a CanSeal Pro requires just half the strength it takes to open a standard ring-pull can, according to an internal R&D study that we conducted. From seniors to children, the pull tab on the can is easy to grab, making it a convenient option.
JP: Other than CanSealPro, how is Amcor currently expanding its metal packaging portfolio?
NM: Amcor is continuously innovating its metal packaging portfolio. We are just about to introduce a new feature for cans, MaXQ, that will allow the brands to interact directly with consumers and track products through the supply chain. MaXQ is an end-to-end digital packaging system designed to grow consumer engagement and loyalty. A single scan – via a QR code on the packaging – allows consumers to view complete product information, see new promotions and even have a live conversation with the brand.
By scanning the MaXQ digital code printed on the packaging, they'll be able to find out about features, detailed nutritional information and even whether the product is genuine. Better yet, since each code is unique, the consumer will get specific details of the exact product and personalised information, including localised content and bespoke allergy alerts. Additionally, MaxQ can be used to boost brand affinity by rewarding consumer purchases with loyalty programs and competitions.