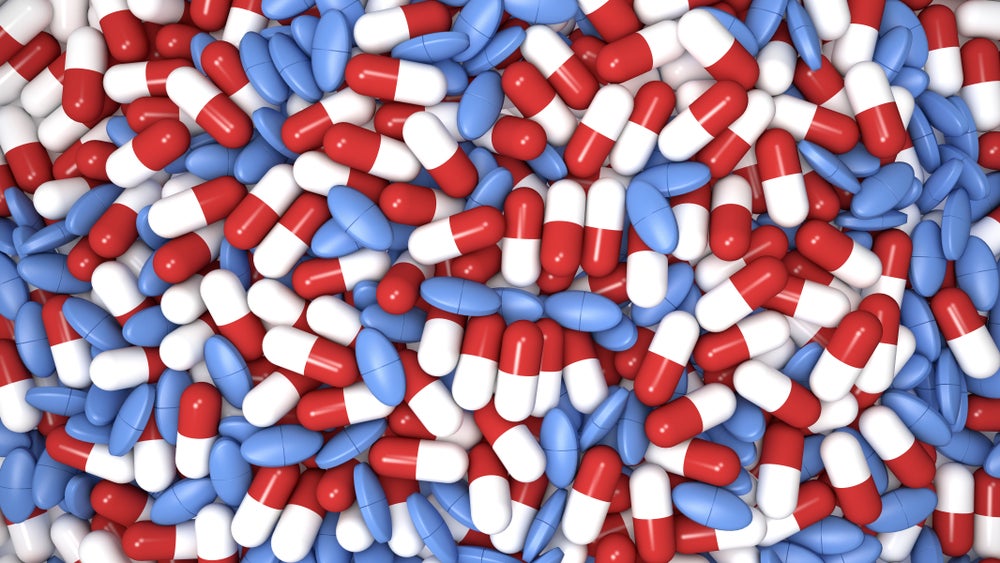 Tjoapack's CEO, Dexter Tjoa, speaks to Packaging Gateway's Ryan Ellington about the company's recent US$10.4m (EUR10m) Netherlands plant expansion to produce a new packaging line for its pre-filled syringes. He also reveals insights on the company's ESG efforts, tackling supply chain challenges and the importance of data security.
Who is Tjoapack?
Tjoapack is a pharmaceutical contract packaging organisation. We've been around for 33 years. We are veterans in the sector and we have two strategic locations in the Netherlands and the United States. Both locations pack oral solids and injectable products such as vials and prefilled syringes.
Our service scope is diverse but we mostly specialise in more complex projects. I believe we can make a difference in the supply chain and ensure that medications are available everywhere and always.
Why did you expand the plant in the Netherlands?
We've seen the demand for our services growing in recent years, so we have invested in our own sales organisation to attract some of that demand. We've also seen the next generation of pharmaceutical companies such as biopharma companies come to life but they are in need of contract packaging providers.
We invested in order to meet this growing demand. Our plant was reaching its maximum capacity so we expanded our production and warehouse facilities. We essentially doubled the size, alongside investing in equipment to increase our actual packaging capabilities.
What can the expanded Netherlands plant produce?
We are a contract service provider, so we'll produce what our clients want but we can do both oral solids and injectables. We ensured the plant was multifaceted to tackle specific customer projects as they come in.
What technology did you implement for the expansion?
As part of the expansion, we have heavily invested in blister packaging capabilities, in other words, we increased the capacity for oral solid packaging. We purchased fully automated blister lines, from the primary filling of tablets all the way to serialisation and aggregation. We also invested in fully automated packaging equipment technology for files, file labelling and cartoning as well as pre-filled syringes.
What challenges does Tjoapack face in terms of reaching its sustainability targets?
ESG is perhaps still in a start-up phase in pharma, but it is moving higher up people's agendas. As a packaging company, we handle quite a lot of paper and foils that contribute to waste, so we continue to look at our process. We look at what we can do to reduce waste during packaging activities.
Our main focus at the moment is not just the materials that we use and we recognise that we can do a lot more. In terms of other sustainable aspects such as third-party utilities, we procure them from renewable sources. That will continue to be a part of our process.
We also make sure our suppliers source their cardboard and paper from sustainable sources such as sustainable and renewable forests. Internally, we make sure we optimise our procurement processes, so we only buy what is necessary.
Is investment key to your continued success?
Yes, investment is key. Continued good use of our capital to increase our capabilities on hardware and software is absolutely key to our continued success.
What trends are you seeing in the market?
We're seeing a growing trend on agility within the supply chain, caused by the many challenges we've faced both now and during the pandemic There are logistics and historical disruptions, as well as the war in Ukraine. There is a supply disruption for various reasons. A lot of it is about how to react faster to disruptions that have already happened or anticipate what could happen. There's an emphasis on agility as well as continuing to increase the capacity for innovation.
What's next for Tjoapack?
Further expansion I hope. At the end of last year, we acquired a company in the United States, it was our first foray into the US market with a physical presence. It's going pretty well so far and we hope to expand our core business further.
This year is quite exciting as we're investing a lot in software and upgrading our technology suites. Hopefully, it means we're running ahead of the industry a little bit. We've been dabbling over the last few years in blockchain with partners, to make sure we can provide data integrity in terms of our supply chain information flow. We want to expand that use further. We want to roll it out to more clients and be at the forefront of that software technology journey.