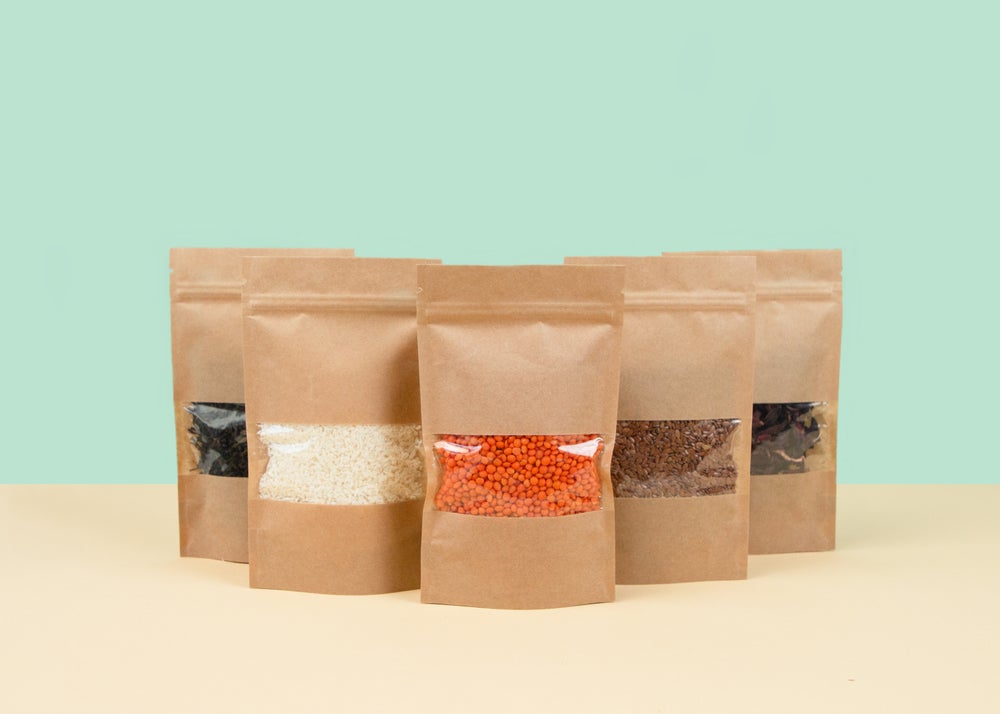 Flexible packaging plays a huge role in getting products to consumers, but the Flexible Packaging Association says that circularity remains one of the industry's biggest challenges.
Data produced by GlobalData analysts showed that in 2022 the food and drinks markets held 87% of the packaging market (51% food and 36% beverage).
Head of global packaging services at Globaldata, Dominic Cakebread said that 63% of the market share is flexible plastics and rigid plastics. The data compiled by GlobalData also showed that flexible packaging has the highest sales volume of all packaging material types since 2019 and that 2022 saw the flexible packaging industry record sales of over 1.4 billion units with a predicted year-on-year increase expected.
President and chief executive officer at the Flexible Packaging Association, Alison Keane told Inside Packaging exclusively that flexible packaging plays an important role in protecting and preserving a wide range of products, including food, medical devices and e-commerce.
"The use of flexible packaging, the largest packaging segment worldwide and second only to corrugated cardboard in the US, is increasing due to its beneficial attributes, but has limited end-of-life management options and end markets for recycled material. Lack of material recovery means that the potential for full circularity is limited. This means that flexible packaging is prevalent and visible in the waste stream or as litter, which has led to negative public perception and concerns about ocean debris." 
Flexible packaging circularity
Keane told Inside Packaging one of the biggest challenges facing the industry is the question of how to achieve full-circle circularity and this correlates with data compiled by GlobalData around consumer environmental concerns. A GlobalData webinar titled: 'Top trends in packaging 2023' revealed 50% of consumers consider it essential to know whether a product's packaging can be recycled and how to recycle it.
"Like any other manufacturing industry in the US, flexible packaging faces workforce and supply chain disruption. Perhaps unlike other industries, however, packaging, and more specifically flexible packaging is facing the full circularity challenge," said Keane.
"How do we modernise the US recycling system to collect and process the packaging we use today? The US recycling system is run at the municipal level with 20,000 to 30,000 different programmes. It is inefficient and based on markets that are no longer in existence (i.e., much of our plastic recycling was exported overseas to China, which has stopped taking it).
"It was also built for glass, metal and ridged plastics when there are many more types and combinations of packaging being used today. Viable circularity solutions exist for flexible packaging, but investment in collection, sortation and reprocessing infrastructure needs to be made. This includes advanced chemical recycling, like pyrolysis and gasification, so that flexible packaging, specifically food and medical-grade flexible packaging, can be made from post-consumer recycled materials."
Keane says the FPA believes that a well-crafted extended producer responsibility programme can deliver these solutions. She adds the US currently has four of these laws on the books and the implementation of each will be key to proving whether they will actually deliver on the promise of increasing recycling, reuse and circularity in these states as a model for others. 
How to achieve true circularity
For the industry to experience true circularity, companies have a duty to produce packaging that fits within a circular economy and businesses are doing their part through innovation.
In January, multinational packaging company Amcor was recognised as a leader in four categories at the WorldStar Global Packaging Awards, organised by the World Packaging Organisation. The US-based company received honours for its innovative product design in the food, health and personal care, medical and pharmaceutical categories.
One of its designs was the PrimeSeal Eco-Tite Recycle-Ready Shrink Bag, a 100% recyclable flexible packaging solution with a new high barrier performance comparable to existing bags. Amcor says that this new packaging solution is free from PVDC and other contaminants that prevent recycling.
Amcor also claims to be the first company to provide certified-circular plastics in the Australian and New Zealand markets with Amcor Asia Pacific's sustainability director Richard Smith describing it as an important resource.
Keane points out flexible packaging plays a big role in the circular economy and that it is the fastest-growing segment of the packaging industry.
"Consumer product brands recognise its sustainability benefits, such as its resource efficiency which reduces water, energy, and greenhouse gas emissions during production, distribution, and use. It also optimises the volume and weight of packaging needed to protect and preserve the product as it moves through the supply chain and ultimately is used by the consumer. This means it creates less waste in the first place and reduces the amount of packaging needed to be managed at the end-of-life.
"By protecting the product, it reduces product loss and damage and extends the shelf-life of food, thereby reducing the number one cause of greenhouse gases from landfills. For example, the shelf-life of cucumber is extended from three to 14 days when wrapped in a flexible film sleeve and the packaging of grapes in the perforated flexible bags leads to a 20% reduction of in-store waste.
"Even when it comes to landfilling, for example, when comparing a flexible pouch of coffee to the traditional steel can with a ridged plastic lid, the recycling rate for the steel can (one of the highest recycled containers) would need to increase from 71% to 93% and the plastic lid would need to go from 21% to 75% for the steel coffee can to have the same amount of landfilled material as the stand-up flexible pouch.The key is closing the circularity loop with end-of-life management solutions."