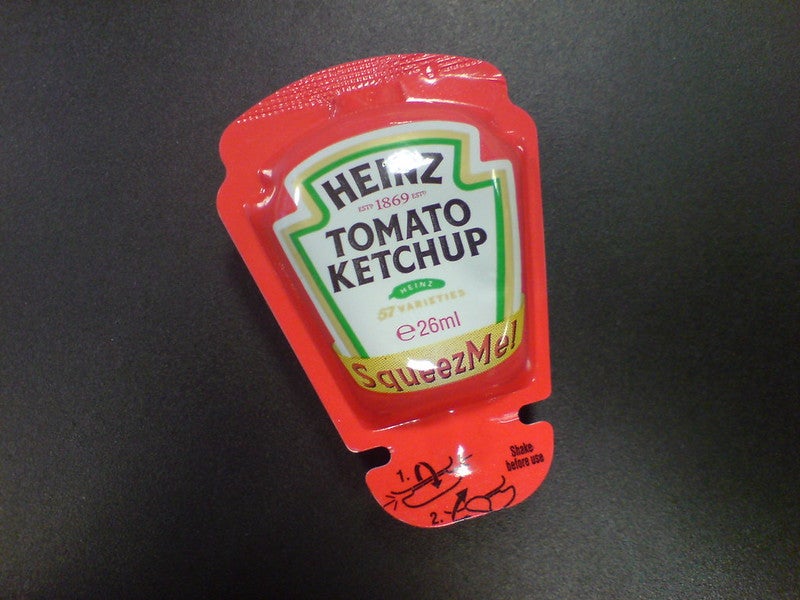 London-based social impact organisation A Plastic Planet has launched campaign 'Sack the Sachet' with the aim of having sachets outlawed alongside plastic straws, stirrers, and cotton buds in upcoming Europe and UK legislations. Over 50 business leaders, politicians, and environmental activists have joined the campaign.
An environmental bill was announced last year by then-environment secretary Michael Gove to ban single-use items in the UK and will be taking effect in April this year. This bill does not include sachets in its coverage.
The EU single-use plastics directive, which aims to outlaw single-use items across Europe by 2021, also does not specifically cover sachets in the ban.
A Plastic Planet published an open letter today stating that 855 billion sachets are used globally each year, which is enough to cover the entire surface of Earth. The organisation referred to ketchup, soy sauce, and mustard among other sachet products as being "unrecyclable and valueless". It added that many of the sachets get thrown away without being opened.
A Plastic Planet co-founder Sian Sutherland said: "In recent years, governments and businesses have gone all out to enforce a ban on plastic straws, cotton buds, and even bags.
"And yet the plastic sachet, the ultimate symbol of our grab and go, convenience-addicted lifestyle, has been virtually invisible to all. The result? Our Earth is saturated with these uncollectable, unrecyclable, contaminated, valueless little packs. It's time to close the legal loophole. Now more than ever before, we have to sack the sachet."
Amongst the businesses, politicians, and campaigners to have signed the letter are Iceland Foods managing director Richard Walker, the UN secretary-general's special envoy for the ocean Peter Thomson, and Time Out group chief executive Julio Bruno.
The campaign has gained traction on social media, using the hashtag #SackTheSachet. Walker, on Twitter, said that he was proud to support the campaign and that plastic sachets have been "flying under the radar".
Twitter user Amber said: "#SackTheSachet another appalling addiction of ours, wretched sachets. We use so many annually (855 billion!) we could literally cover the surface of the Earth. What a legacy."
Twitter user Madeleine Cuff said: "If we are going to #SackTheSachet we need to find an alternative way to provide the poorest in the world with affordable access to consumer goods like shampoo and washing detergent."
Packaging Gateway has approached A Plastic Planet for comment.