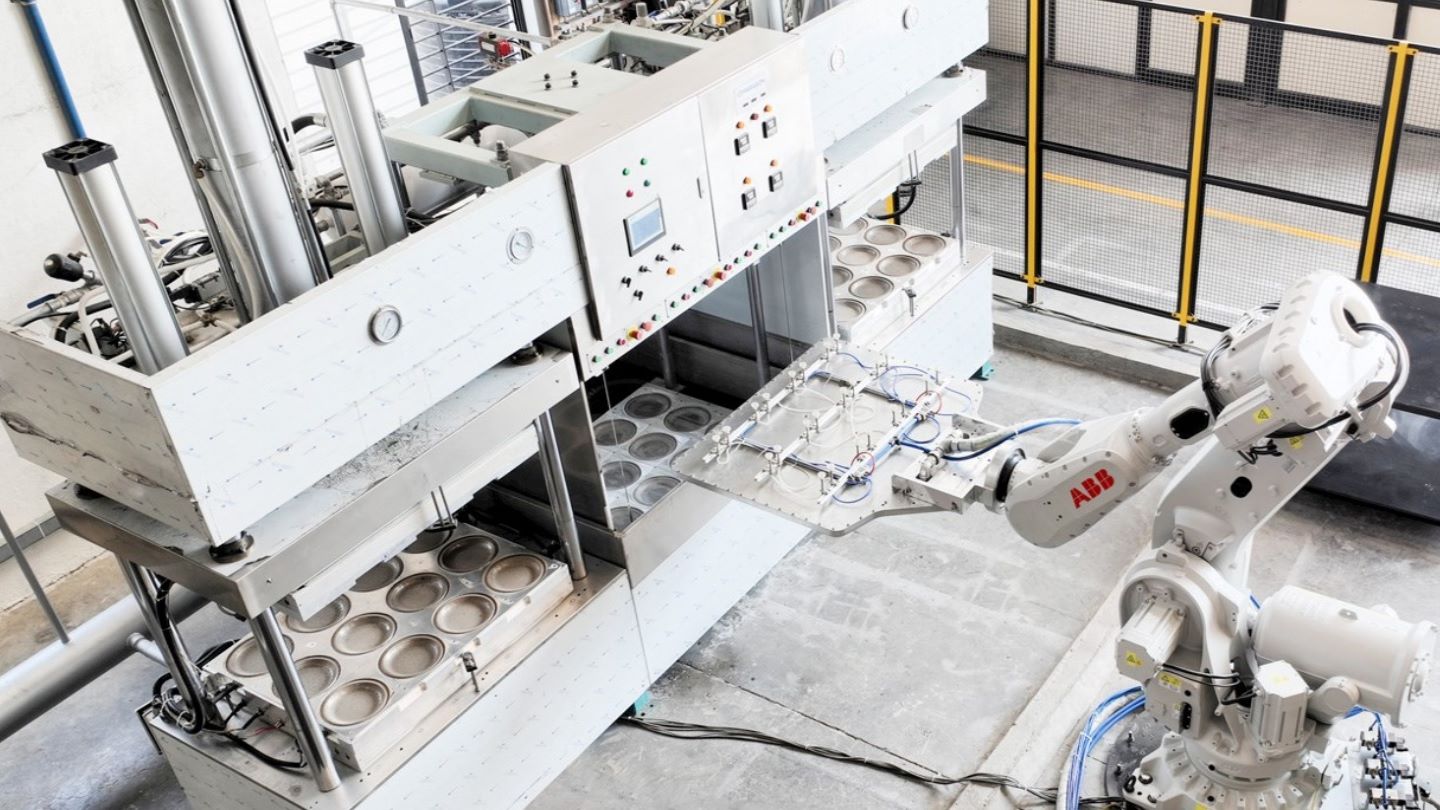 India-based pulp and paper machinery manufacturer Parason has partnered with Swedish-Swiss technology company ABB to promote sustainable packaging production in India.
The two companies will focus on automation and aim to increase the manufacture of compostable packaging solutions in the country.
The partnership aims to help Parason's customers reduce their dependence on single-use plastics and styrofoam packaging.
Moulded-fibre tableware products are used prominently across several industries in restaurants and cafes, food catering, transport, travel and industry canteens.
The collaboration will combine ABB robots with Parason's machinery to enable the efficient production of agro-waste products.
These products are expected to help produce fully eco-friendly compostable packaging solutions.
ABB has initially provided ten robots for deployment at Parason's five-forming machine cell, having delivered another 20 robots at the end of last year.
The robots are expected to help increase overall equipment effectiveness by 30% compared with manual pick-and-place applications, according to ABB.
ABB India robotics and discrete automation business president Subrata Karmakar said: "The 3.5 million tonnes of plastic waste generated in India each year creates various hazards, which is why India has initiated a nationwide ban on single-use plastic.
"ABB's innovative robotic solutions, combined with Parason's revolutionary turn-key manufacturing process using agro-waste, will be a key contributor to addressing climate change by adopting a 100% compostable alternative to plastics."
Parason Group director of operations Madhure Desarda said: "ABB's automated solutions have helped us create a viable, cost-effective value chain and maintain a low carbon environment.
"This year, Parason intends to deploy 250 forming machine cells, which have the capacity to replace 150 tonnes of single-use plastic per day."
Based in Zürich, Switzerland, ABB supplies autonomous mobile robots and machine automation solutions for a range of sectors.
Last month, the company received a contract from Finnish pulp and paper manufacturer Stora Enso to upgrade Stora Enso's two paper and pulp mills in Sweden.