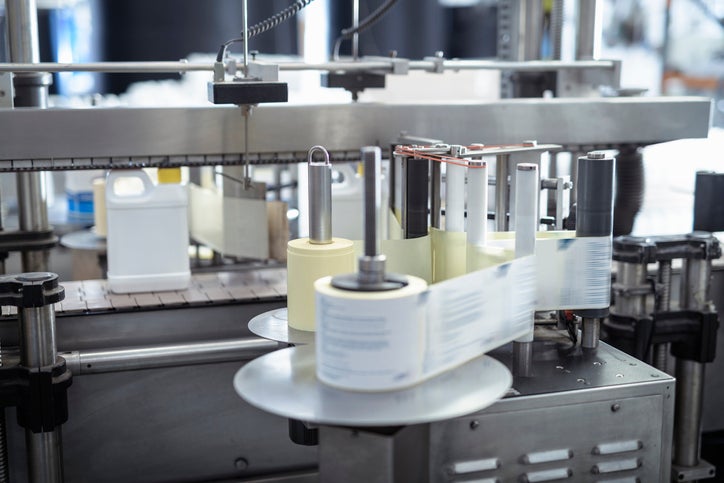 Abbey Labels has implemented a Digicon Series 3 line dedicated to peel-and-reveal multilayer labels, an automatic Vectra turret rewinder for faster changeovers and a flatbed screen-printing unit.
Purchased from AB Graphic International, the machines and newly constructed finishing hall in Suffolk account for more than £600,000 and are projected to add another £350,000 to the company's turnover.
The ABG Digicon is the fourth Series 3 finishing line for Abbey Labels and has been configured with a re-registration lamination unit for the production of multi-ply labels.
The flatbed screen-printing module reportedly has faster changeovers with a 48m/min speed to help the company accelerate the embellishment and finishing of digitally printed labels.
In addition, the Vectra SCTR330 Autoset turret rewinder comes with glueless technology for automatic job changeovers.
These latest investments at Abbey Labels have resulted in a 50% increase in digital printing capacity gained by installing two Xeikon CX300 label presses.
Abbey Labels chairman Tom Allum commented: "We worked closely with AB Graphic and the whole project ran very smoothly. Despite a lot of upheaval, our customers are enjoying the benefits of our new and improved finishing capabilities."
In 2020, AB Graphics International and Abbey Labels developed a die-cutting solution in collaboration with Dutch press manufacturer MPS Systems.
Labelling is an area of technological growth in the packaging industry. GlobalData stated that digitalising packaging labels for consumer goods aids customer retention and loyalty.