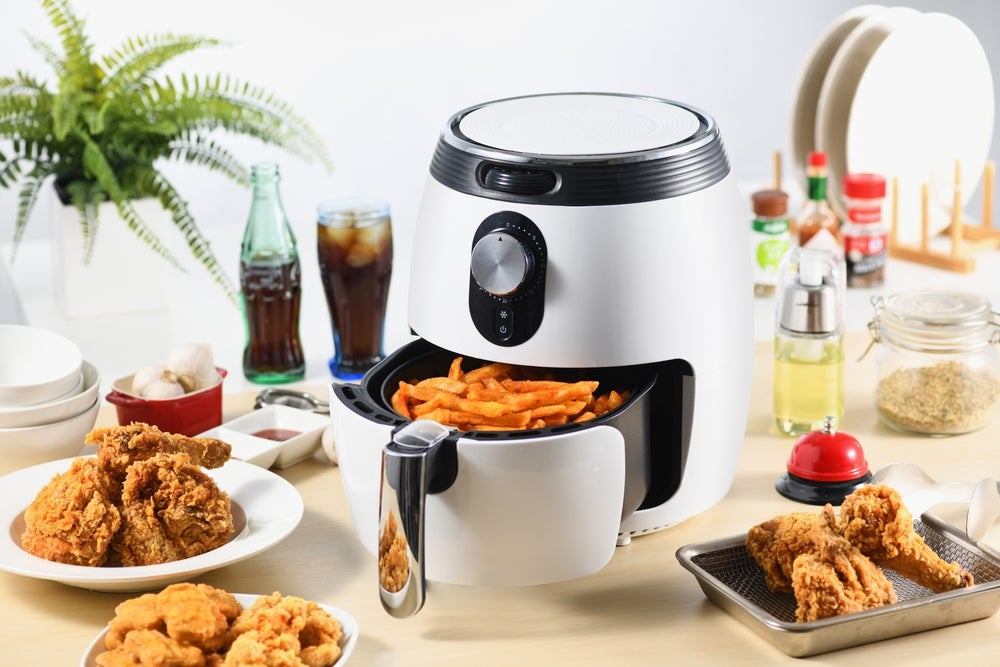 The rising popularity of air fryers among consumers has driven chip manufacturers to add instructions for air fryer use on packaging labels.
According to the Daily Mail major food brands such as frozen food company McCain, and supermarket chains Aldi and Waitrose are set to add an air fryer logo and cooking instructions to the packaging of their frozen chip products.
Associate analyst at GlobalData Rory Gopsill told Packaging Gateway exclusively that this move has been driven by consumer demand. 
The importance of adding air fryer labelling to chip packaging
"The companies are attempting to boost purchases of these products by ensuring they are as intuitively tailored to consumers' current cooking preferences as possible," said Gopsill.
"Chips are the most common food to air fry, so we can expect competing oven chip brands to follow suit," continued Gopsill, adding that this move is likely to be applied to certain other air friable products.
Marketing director at McCain, Mark Hodge said that after seeing the growing popularity of air fryers, McCain's move to include air fryer instructions on its packaging came quickly.
"When we saw how popular cooking our chips in air fryers had become, it was a no-brainer to move quickly to include air fryer instructions on our packaging," marketing director at McCain, Mark Hodge said at the time.
Aldi is also set to implement air fryer instructions on its products with head of buying at Aldi stating the company will shortly begin rolling out "Suitable for Air Fryer" labelling across its new products.
Since being introduced to the market in 2010, the air fryer has experienced an exponential rise in popularity, becoming a favourite kitchen appliance among many consumers.
A survey conducted by Leatherhead Food Research, which provides scientific and regulatory advice to the food and beverage industry, said 30% of UK households own an air fryer and of the households that don't, 22% plan to purchase one within the next 12 months.
Leatherhead Food Research explains the ability to cook meals more quickly influenced the purchase decision of 46% of air fryer owners and that almost a third of those surveyed (31%) said that environmental credentials were a factor in their decision to purchase the kitchen appliance. The survey also found that 53% of UK households who own an air fryer purchased it because it is deemed cheaper to run than an oven.