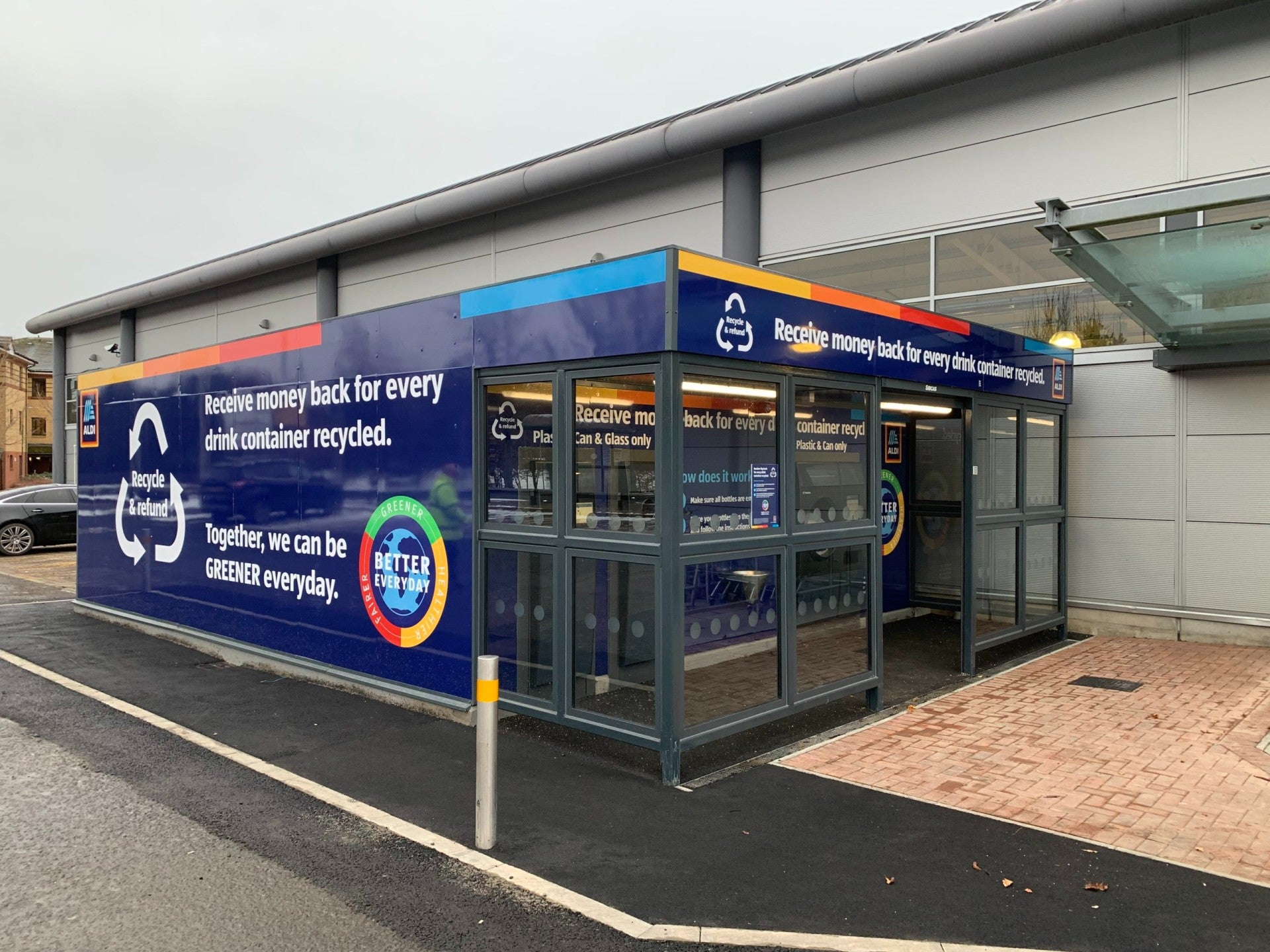 Multinational supermarket chain Aldi has launched a trial of its first deposit return scheme at its Bathgate store in West Lothian, Scotland.
The retailer has installed a reverse vending machine in the store's car park, in which customers can deposit single-use polyethylene terephthalate (PET) plastic or glass bottles in sizes from 50ml to 3l, as well as aluminium drinks cans.
Customers are given Aldi vouchers worth £0.10 ($0.13) for each item they deposit, up to a maximum of £5 ($6.68).
During the trial, Aldi will gather data on consumer behaviour, including the number of items deposited.
The data will help the retailer gain insights and prepare for the scheme to come into effect across Scotland next July.
Aldi Scotland regional managing director Richard Holloway said: "We're always looking for new ways to look after our environment and promote recycling whenever possible.
"We hope local customers in Bathgate will embrace this trial and we will use their feedback to inform our plans as we prepare for the deposit return scheme roll out in Scotland."
In April, Aldi started testing its first packaging-free products at its Ulverston store in Cumbria, England.
Aldi UK aims to make all its own-brand packaging recyclable, reusable or compostable by next year.
Scotland's nationwide recycling scheme was due to be implemented earlier this year, but was delayed due to Covid-19 and Brexit.
Under the initiative, shoppers will be required to pay an extra 20p when buying drinks in cans and bottles. They can receive the fee back by returning the empty containers for recycling.
It was recently reported that the Scottish government could further delay rolling out the scheme to 2023.
Prior to the Scottish Parliament election in May, the Scottish National Party (SNP) had promised to begin the programme next year.
A spokesperson said the government remained 'fully committed' to the scheme but that its start date was being reviewed.