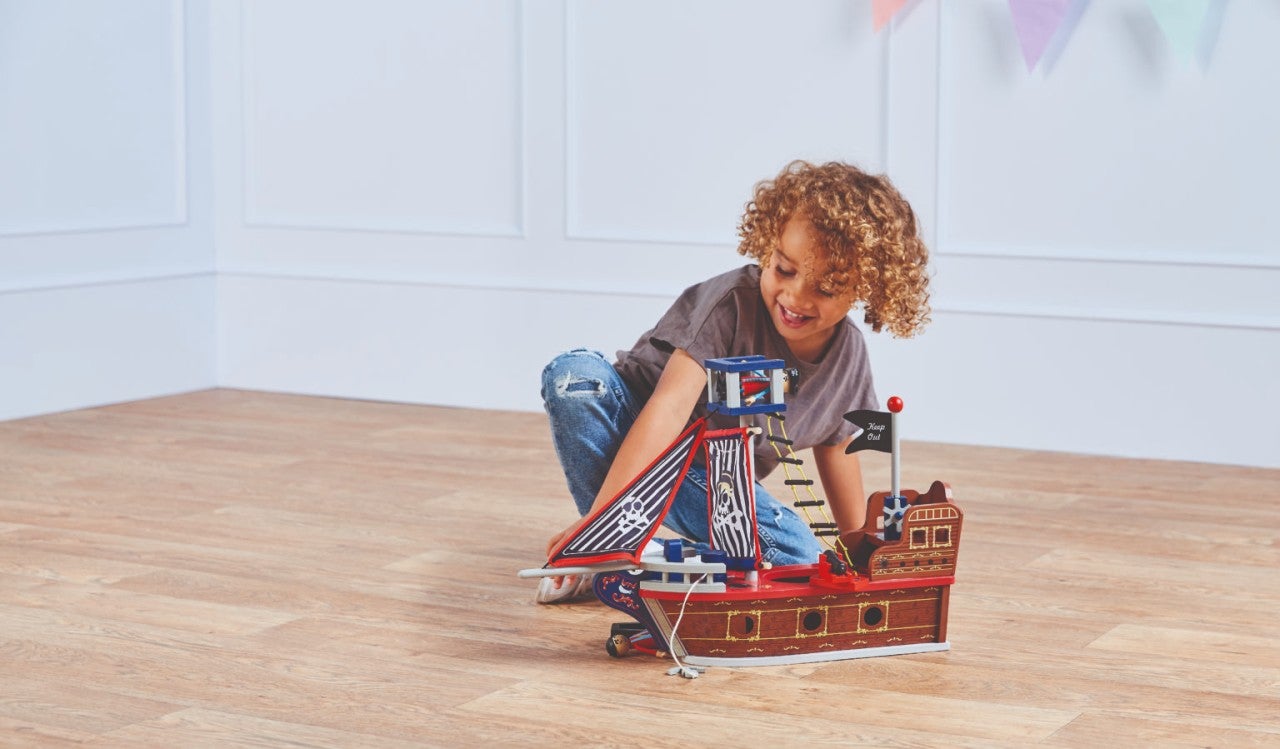 The UK branch of discount supermarket chain Aldi has eliminated plastic packaging from its entire wooden toy range as part of its sustainability efforts.
The retailer's Specialbuy range, launched on 31 October, includes 26 different items such as wooden medical carts and pirate ships.
Aldi's wooden toy range was originally launched in 2016 and currently uses 93% recyclable materials in its packaging.
To make the product range more sustainable, the retailer has replaced its plastic tape with paper tape and started using paper wrap instead of bubble wrap.
In addition to the wooden toys, Aldi is offering giant soft toys with plastic-free packaging and eco plush toys made from fully recycled polyester.
The move will allow the company to reduce its plastic packaging by 54t a year.
Aldi UK plastic and packaging director Richard Gorman said: "Eradicating waste is a key part of Aldi's Better Everyday sustainability strategy and removing unnecessary plastic from our packaging is a fundamental part of that.
"In 2018, we pledged that all our packaging would be recyclable, compostable or reusable by the end of next year, so we're continually reviewing all of our product ranges to remove unnecessary packaging.
"It's by making small changes, like removing packaging plastic from our Specialbuy toys, that we'll achieve our goal."
Aldi had pledged to reduce its total plastic packaging volume by 50% by 2025, which is expected to remove 74,000t of plastic packaging from the company's operations over the next four years.
In June, the company committed to ending the use of single-use plastic in its own-brand teabags by the end of this year.
Aldi decided to replace the oil-based plastic sealing used in the tea bags with fully biodegradable materials following several trials.
The retailer also announced plans to replace the outer plastic packaging of its own-brand tea products, though it did not say what would be used instead.