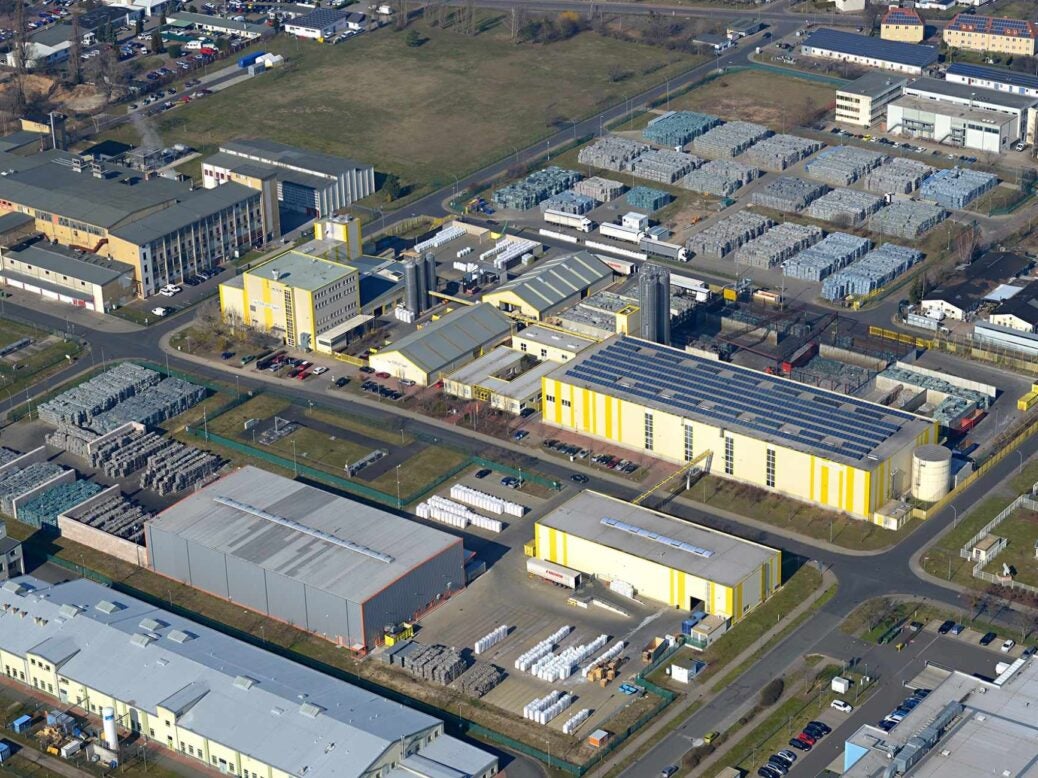 Austrian packaging and recycling company ALPLA has purchased German recycling firm Texplast and all its shares in the joint venture (JV) PET Recycling Team Wolfen.
The company acquired Texplast from FROMM Group, which formed the PET Recycling Team Wolfen JV with ALPLA in 2019.
Based in Bitterfeld-Wolfen, Texplast manufactures polyethylene terephthalate (PET) pellets and flakes from used PET bottles, which are used to create preforms for new PET bottles.
All 125 Texplast employees will be integrated into ALPLA following the deal's completion.
PET Recycling Team Wolfen focuses on recycling PET bottles from 'yellow bags', domestic bins for household recyclables in Germany.
ALPLA recycling head Georg Lässer said: "The long-term, successful collaboration with the FROMM Group was the perfect basis for this development.
"The acquisition enabled us to increase our capacity quickly and efficiently. And this will also help us to secure production for both sides in the future."
The acquisition was finalised on 25 February and is now subject to legal and regulatory approval from the competition authorities.
The companies have not disclosed the financial terms or any additional details of the transaction.
The latest investment will increase ALPLA's annual processing volume of PET bottles in Germany to 75,000t.
This includes 55,000t processed between Texplast and PET Recycling Team Wolfen and 20,000t at BTB recycling, a company that ALPLA acquired in October last year.
ALPLA CEO Philipp Lehner said: "We are stepping up our activities worldwide to meet growing demand for post-consumer recyclate.
"This investment will strengthen our position in the German market and guarantee high quality and availability of the material for our customers."
Last year, ALPLA invested €7.5m ($8.8m) alongside Ecohelp and Swiss company United Polymer Trading to build a recycling plant in Targu Mures, Romania.
The company also committed to investing an average of €50m a year until 2025 to expand its recycling activities.