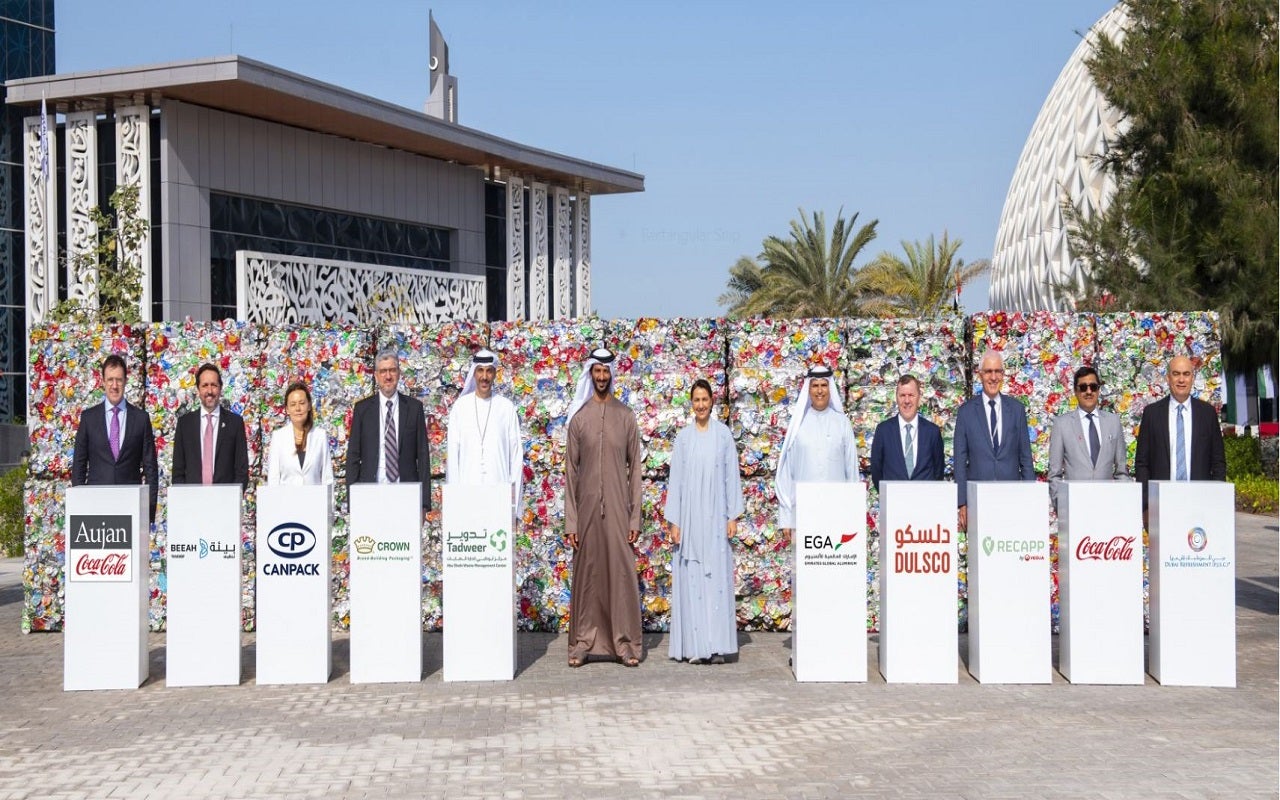 Emirates Global Aluminium (EGA) and other beverage producers, can manufacturers and waste management firms have founded a coalition to improve aluminium recycling in the United Arab Emirates (UAE).
The Aluminium Recycling Coalition initiative aims to promote aluminium recycling, with a focus on beverage cans.
Members of the coalition include Abu Dhabi Waste Management Company (Tadweer), Aujan Coca-Cola Beverages, Coca-Cola Al Ahlia Beverages, BEEAH Tandeef, Dubai Refreshment, CANPACK, Crown Bevcan EMEA, DULSCO Group and Veolia.
The Aluminium Recycling Coalition plans to support the UAE government in creating aluminium recycling regulations and policies, as well as work to develop aluminium recycling infrastructure.
As part of its first project, the coalition will support a study by the International Aluminium Institute on aluminium recycling rates and behaviours in the UAE.
The study aims to fully understand the scale of aluminium recycling in the country and identify potential solutions for it.
Emirates Global Aluminium CEO Abdulnasser Bin Kalban said: "Recyclability is one reason aluminium is so important for human progress, but every day as a society, we throw too much of this valuable metal away.
"By championing the Aluminium Recycling Coalition, EGA aims to increase aluminium recycling rates in the UAE to the benefit of our society and economy."
The coalition was launched in the presence of UAE Economy Minister Abdullah Bin Touq Al Marri and Climate Change and Environment Minister Mariam bint Mohammed Saeed Hareb Almheiri.
Al Marri said the coalition will 'enhance the UAE's position as a global leader in international efforts towards green development, support our 2031 goals on the circular economy, and contribute to building a knowledge-based economy that is more resilient and competitive'.
Last week, the UAE announced a decision to ban single-use plastic shopping bags from 1 January next year.
The country will ban plastic and foam products such as cups, plates and cutlery from January 2026.