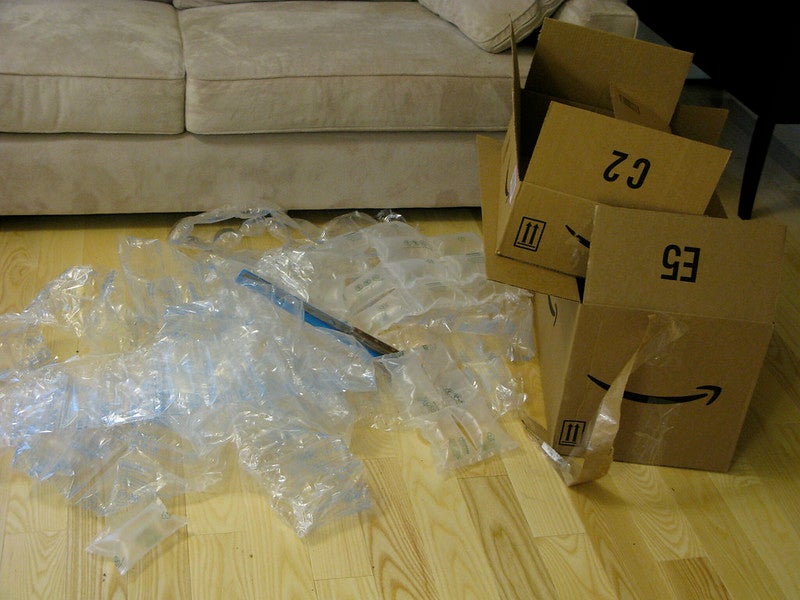 E-commerce retailer Amazon India has reportedly removed all single-use plastic packaging in its fulfilment centres in the country.
The move is in line with the company's goal to eliminate packaging material by June, Reuters reported citing Amazon.
In September last year, Amazon India announced plans to eliminate single-use plastic packaging as part of its long-term sustainable packaging initiative.
In an interview, Amazon APAC, LATAM and Middle East and North Africa regions customer fulfilment vice-president Akhil Saxena was quoted by Reuters as saying: "We have successfully eliminated single-use plastic in all our fulfilment centres a 100%."
The company reportedly switched its packaging materials including bubble wraps and air pillows with paper cushions.
Additionally, it has been using other bio-degradable alternatives instead of packaging tapes.
In October last year, India Prime Minister Narendra Modi urged people to support removal of single-use plastic by 2022.
Saxena noted that Amazon India managed to meet its target amid Covid-19 pandemic and lockdown.
Earlier this month, Amazon reportedly reduced its packaging by expanding its Packaging-Free Shipping (PFS) solution to more than 100 cities in India.
Last month, another Indian e-commerce retailer Flipkart revealed successful reduction in the use of plastic packaging in its own supply chain by about 50% as part of the company's efforts to reach zero waste.