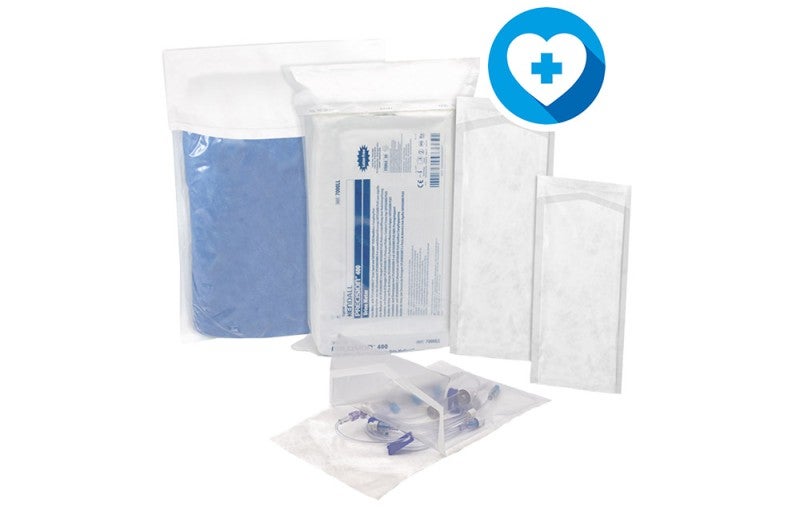 Multinational packaging firm Amcor has introduced an enhanced-stock product programme designed to meet its customers' healthcare packaging needs in North America.
Under the programme, customers can order market-recognised DuPont Tyvek pouches and Breather Bag header bags in a range of sizes, with low minimum order quantities.
Amcor will aim to deliver the solutions in a high-performance and responsive manner, at fair market pricing and fast shipping.
The scheme is also intended to help customers bring their products to market and secure validation or testing samples more quickly.
Materials sold under the programme can be used for cost-competitive applications and Class I, II and III devices.
They are also suitable for products that require value cleanroom production and strong resistance to punctures and abrasions.
The scheme is in line with Amcor's efforts to meet increasing industry demand for these products.
Amcor healthcare product excellence director Don Alip said: "Throughout the pandemic, our customers have taken on projects to produce swabs, test kits and ancillary supplies related to treating Covid-19, while investing in equipment and new capabilities.
"Our customers rely on Amcor's trusted, proven, versatile solutions to deliver peace of mind and protect patients through a variety of applications."
Amcor develops and produces packaging for the food, beverage, pharmaceutical, medical, home and personal care sectors among others.
The company has around 46,000 employees and operates from around 225 locations in more than 40 countries.
In August, Amcor reported full-year net sales of $12.9bn, a 2% increase from a year earlier on a comparable constant currency basis.
The company's net income came to $939m calculated using generally accepted accounting principles (GAAP).
Earlier this year, Amcor launched a next-generation heat seal coating technology, ACT2100, for use with medical-grade DuPont Tyvek2 and paper packaging in the healthcare industry.