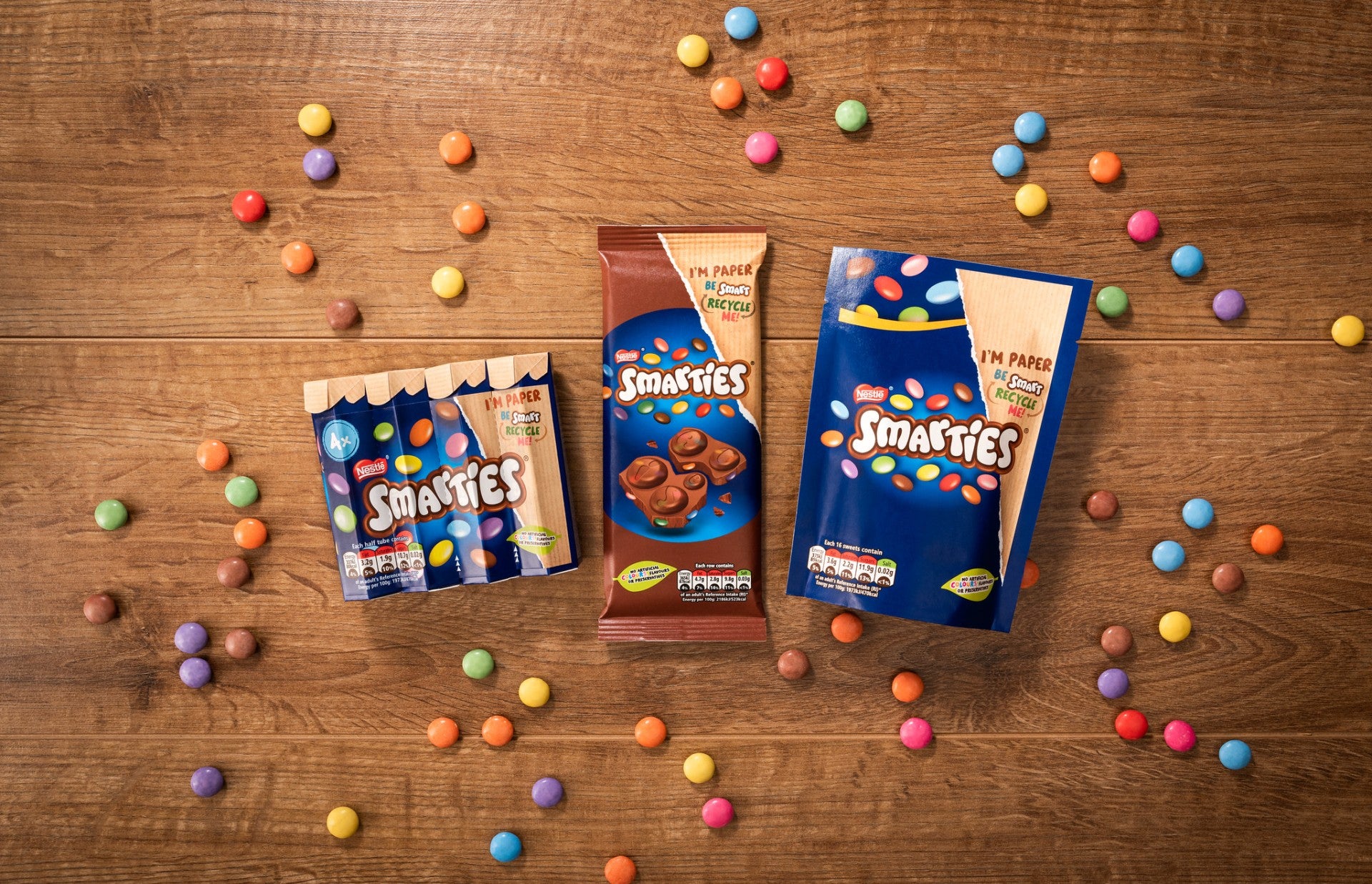 Nestlé has switched its world-famous Smarties confectionary brand to a recyclable paper packaging solution in Australia.
The move was made possible by packaging company Amcor, which worked closely with Nestlé to develop the packaging using its global research and development resources.
Nestlé is using the packaging across the Smarties Chocolate Block and Bar product range.
The packaging, which can be collected in kerbside recycling bins, has been manufactured from sustainably sourced thermoformable paper.
It allows the use of a hot or cold-seal adhesive and either flexographic or gravure technology for printing.
With this introduction, Smarties has become the first confectionery brand in Australia to move to eco-friendly packaging.
The packaging is also in line with Amcor's commitment towards more sustainable packaging.
Amcor Flexibles Australia and New Zealand vice-president and general manager Simon Roy said: "As a diversified packaging company, we're focused on delivering the most sustainable packaging possible whilst also ensuring product protection and customer convenience to help our customers meet end consumer needs.
"This new range of packaging reaffirms our commitment to ensuring all our packaging is designed to be recyclable or reusable by 2025."
Last month, Amcor formed a coalition with other companies, including Nestlé, CurbCycle, iQ Renew, Licella, Viva Energy Australia, LyondellBasell, REDcycle and Taghleef Industries.
The coalition aims to develop Australia's first soft plastic food wrapper to be made with recycled content.
Nestlé's UK and Ireland branch recently redesigned its confectionery sharing bags to use less plastic packaging.
From this month, many of the company's brands, including Milkybar, Aero Bubbles, Munchies, Rolo, Yorkie and Rowntree's Randoms, will be sold in narrower pouches.
The move will allow Nestlé to save nearly one million square metres of packaging and remove at least 83 tonnes of virgin plastic from its supply chain each year.