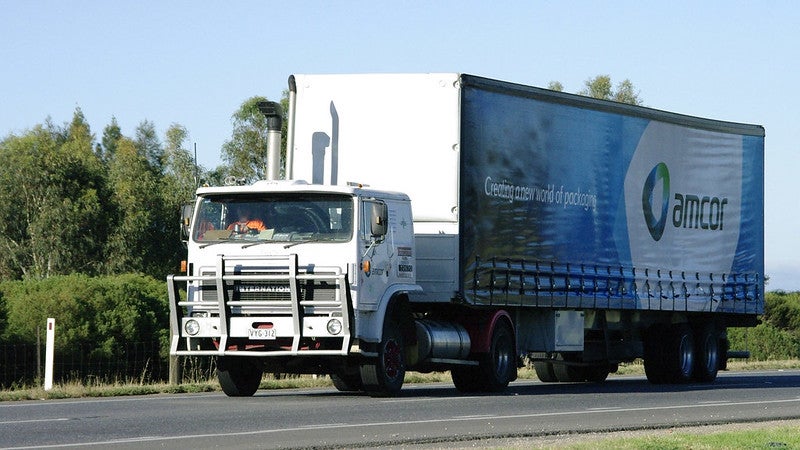 Multinational packaging firm Amcor has reaffirmed its outlook for the fiscal year 2022 (FY22) after reporting a net sales growth of 12% to $6.92bn on a reported basis in the first half of the year.
During the six months to 31 December 2021, the company's net sales increased by 2% on a comparable constant currency basis compared with a year earlier.
Its net income grew by 3% to $427m and its earnings per share (EPS) grew by 5% to $0.28 to a share, compared with $0.27 to a share in the same period of last year.
In addition, Amcor's first-half adjusted earnings before interest and taxes (EBIT) were $769m, up by 5% from last year on a comparable constant currency basis.
The company's Flexibles segment reported a 10% rise in net sales, while its Rigid Packaging business saw its net sales rise by 17%.
Amcor CEO Ron Delia said: "Across the business, we continued to prioritise our customers and our scale and operational agility enabled us to service demand in key segments, driving growth and sales mix improvements.
"At the same time, we implemented a broad range of actions to recover higher input costs and manage through general inflation."
For the 12 months to 30 June this year, Amcor expects its adjusted EPS to grow by between approximately 7% and 11% on a comparable constant currency basis.
Delia added: "While the external environment will continue to evolve, we remain focused on executing our strategy for long-term value creation from the strong foundation established over the last several years.
"The Amcor investment case has never been stronger, and we are increasing investments in premium segments like healthcare and protein, in emerging markets and in our innovation capabilities to drive growth and margin expansion."
Last month, Amcor invested $5m in PragmatIC Semiconductor, a low-cost electronics company based in the UK.