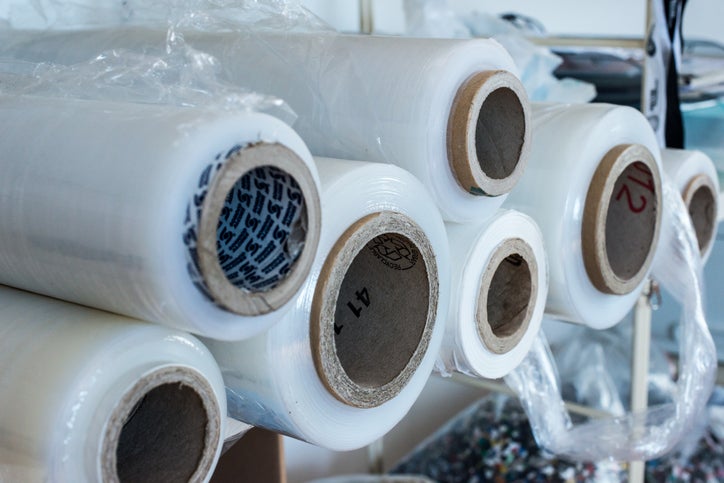 UK-based packaging solutions provider Antalis has updated and expanded its 'Master'in' film and pallet wrapper product lines.
Under UK law, businesses must pay the Plastic Packaging Tax if they manufacture or import plastic packaging components which contain less than 30% recycled plastic. However, the company's blown hand stretch film now has 30% recycled content, making it exempt from the Tax.
The new Master'in film range reportedly features thinner gauge films containing polymer blends. The range has also been simplified and now offers options across five categories: expert (pre-stretch), light, medium, heavy, and extra heavy.
Antalis packaging product manager Ian Whitcombe comments: "We're continually reviewing our product ranges not only in terms of product performance but also sustainability. While reviewing the Master'in performance range of blown hand stretch films, we recognised there was an opportunity to address several criteria that we know are of concern to our customers."
Antalis has also added three new pallet wrapper products which are all semi-automatic and include a mobile wrapper.
Antalis head of automation and systems Stuart Bates says: "These additions to our Master'in range mean we now offer customers a much broader choice of competitively priced products."
Antalis previously unveiled an eco-friendly thermal packaging solution for frozen foods which included a machine that compresses layers of paper to produce a thermal wrapping infill.