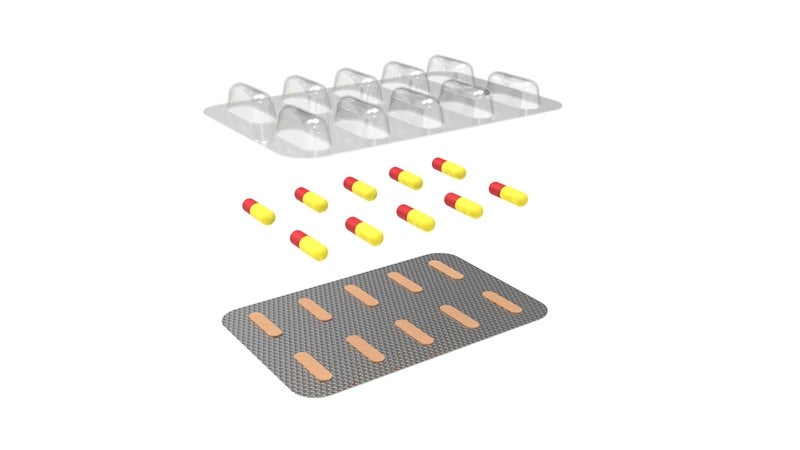 The US Food and Drug Administration (FDA) has approved the sealing and packaging solutions provider Aptar's Activ-Blister packaging solution for oral solid dose drug delivery.
An unidentified pharmaceutical company has developed the oral solid dose drug in the HIV treatment and prevention space.
This is the first FDA approval that Aptar has received for the Activ-Blister packaging solution.
Aptar's president and CEO Stephan Tanda said: "I am very pleased to announce this recent FDA approval of our proprietary Activ-Blister technology.
"This is a significant step that further validates the expanding portfolio of solutions offered by Aptar CSP Technologies.
"We will continue to leverage our proprietary 3-Phase Activ-Polymer technology to help our customers with unique protective formulations that derisk their drug development process and help strengthen their own offerings.
"The ultimate result is that we are creating meaningful solutions that help improve and save lives."
Aptar designed the 3-Phase Activ-Polymer solution to be completely incorporated into the blister package for drug protection, including moisture adsorption, as well as oxygen and odour scavenging.
The technology can also be used for specific drug protection. It can be modified in line with the drug developer's long-term and in-use stability requirements.
The solution can also scavenge volatile organic compounds (VOCs) and emit aromas.
Biotech and pharmaceutical partners can also benefit from the technology as it offers manufacturing flexibility.
Based in Crystal Lake, Illinois, Aptar has over 14,000 employees in 18 countries.
Earlier this month, the company signed an agreement to buy 49% stake in Chinese colour cosmetics packaging manufacturer BTY.