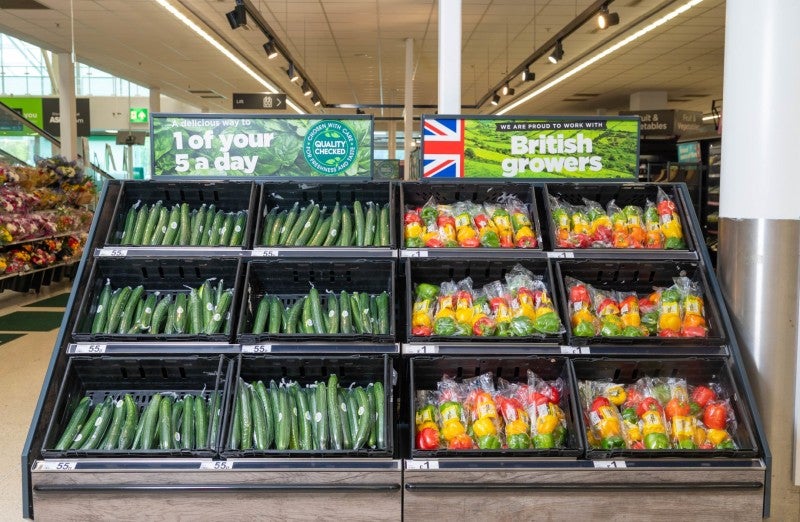 British supermarket chain Asda has revealed plans to remove 'best-before' dates from the packaging of its fresh produce in an effort to minimise domestic food waste.
From 1 September, the retailer will remove the dates from almost 250 of its packaged fresh fruit and vegetable products, including citrus fruits, potatoes, cauliflowers and carrots, across all its UK stores.
Asda will introduce a code that its store colleagues will use to maintain the quality and freshness of products.
Specialist greengrocers at more than 250 Asda Stores will support the move, having been trained in all aspects of the retailer's fresh produce operations.
In addition, Asda will offer additional guidance online and on its packaging to create awareness among customers on how to best store and prepare fresh food, as well as reduce food waste.
The decision to remove best-before dates is also expected to help customers save money.
Asda International Procurement and Logistics (IPL) technical head Andy Cockshaw said: "Reducing food waste in our business and in customers' homes is a priority and we are always looking at different ways to achieve this.
"We know for customers, this has become more important than ever in the current climate, as many families are struggling with the cost-of-living crisis and are looking to make savings wherever they can."
Asda is the latest of several UK retailers to remove best-before dates from its products.
Earlier this month, Waitrose revealed plans to remove the dates from the packaging of around 500 packaged fruits and vegetables.
The retailer aims to reduce the volume of food being wasted in the UK and encourage customers to use their own judgement.
Last month, Marks and Spencer (M&S) also announced plans to replace best-before dates from the labelling of more than 300 fruit and vegetable products.
M&S will replace the dates with a code that its staff will use to maintain the freshness and quality of products.