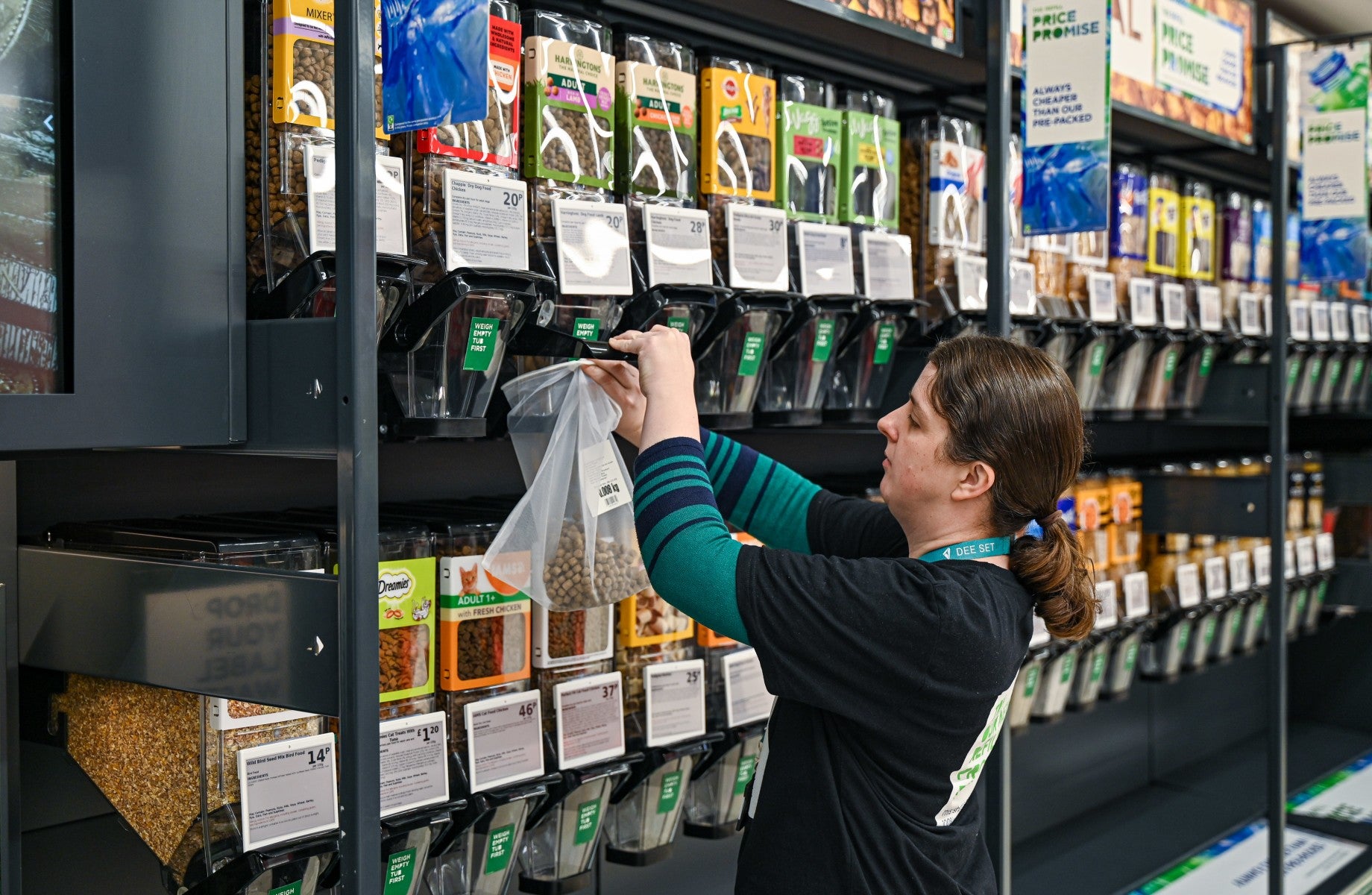 British supermarket chain Asda has announced a 'refill price promise' as its latest effort to reduce its packaging.
The retailer will make all its refill products cheaper than their packaged alternatives as part of the proposition.
Asda introduced the refill system two years ago and has refill stores in Leeds, Glasgow, York and Milton Keynes, UK.
Customers can carry their own containers or purchase reusable containers for use in-store.
The stores will feature four dry refill bays offering cereals, rice and pasta, as well as a pet bay.
In addition, they will continue to provide Unilever prefill products, including Radox shower gel, Alberto Balsam and Simple hand wash prefills.
Asda will introduce new product ranges at its refill zones in York, Middleton and Milton Keynes to reduce energy and save money, promote reusable containers and reduce food waste.
The company has also repriced its reusable bags at £0.10 ($0.12) each.
Asda sustainable commercial activity senior director Susan Thomas said: "We know the cost-of-living crisis is having a big effect on our customers, so it is important we recognise this in the refill space through our 'refill price promise' and ensure customers are getting an even better deal.
"As well as being cheaper, refill allows customers to buy the exact amount they need, helping them stick to budgets, while at the same time reducing food waste at home."
Earlier this year, Aldi announced plans to remove 'best before' dates from the packaging of some own-brand fresh products to help reduce domestic food waste.
The retailer will remove the dates from the labelling of around 60 fresh fruit and vegetable products, including apples and pears, citrus fruits, potatoes, carrots and onions, by the end of this year.
The announcement is part of Aldi's efforts to reduce food waste by 20% by 2025 and 50% by 2030.