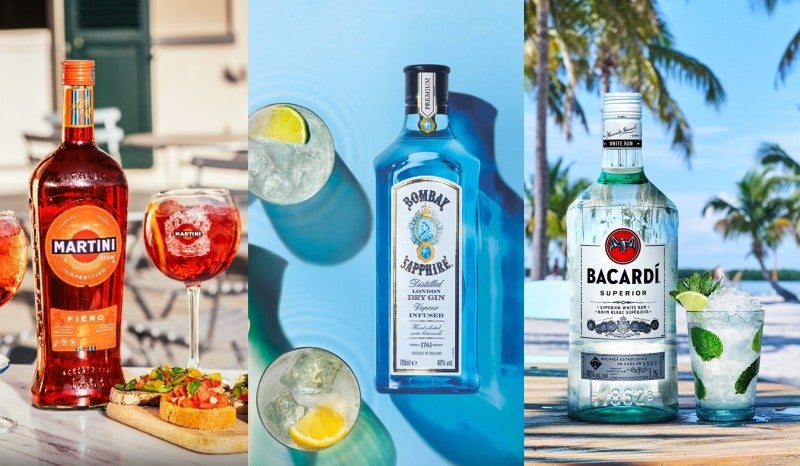 Bermuda-based spirits company Bacardi has started removing plastic pourers from its bottles as part of its efforts to replace plastic with sustainable alternatives.
The company will make the changes to its bottles available in the US, Canada, Puerto Rico, Spain and Portugal.
Bacardi expects this move to reduce its use of single-use plastic by 140tpa.
The company is planning to complete the changes in all 1.75l bottles of BACARDÍ rum, including Superior, Gold and Coconut, in the US, Canada and Puerto Rico by early next year.
Bacardi said that this move will eliminate 76t of plastic from its operations each year.
Over the next six months, the company will remove plastic pourers from all brands under its portfolio in Spain and Portugal.
Bacardi global safety, quality and sustainability vice-president Rodolfo Nervi said: "We are making this bold move because it's the right thing to do for the planet.
"As a family-owned company for more than 160 years, pioneering change is in our DNA, and we're proud to be leading the industry as we take another huge step towards achieving our commitment to being 100% plastic free by 2030."
Bacardi has committed to removing all single-use plastic from its gift packs and point-of-sale materials by next year.
The company currently owns more than 200 brands and labels.
Nervi added: "Consumers will continue to enjoy the same exceptional quality and taste from our entire portfolio of brands as we continue on our journey to a more sustainable future."
In 2020, Bacardi announced plans to launch a sustainable biopolymer bottle next year as part of its efforts to combat plastic pollution.
Developed in partnership with Danimer Scientific , the bottle is fully biodegradable and expected to eliminate 3,000t of plastic a year across Bacardi's brands.