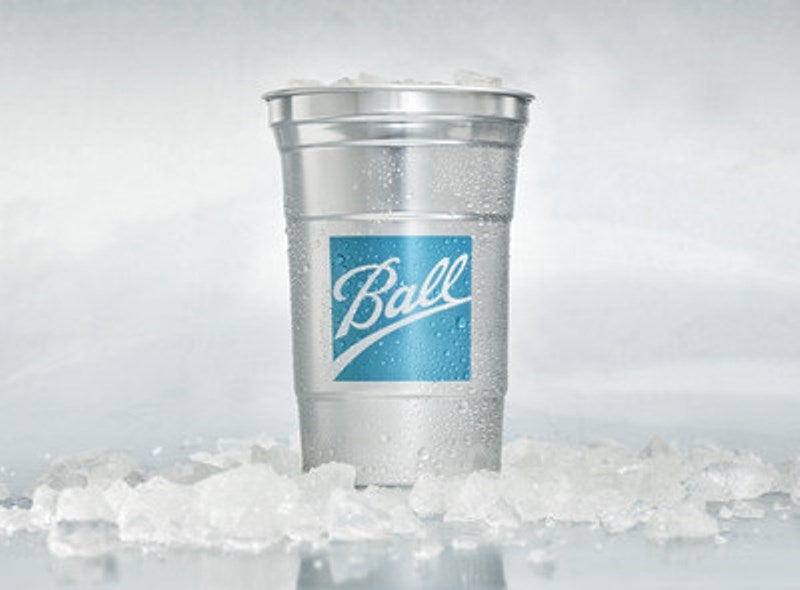 Sustainable aluminium packaging solutions supplier Ball has selected consumer packaged goods sales and marketing agency Acosta for its aluminium cup.
Under this national partnership, Acosta will exclusively represent as the brand launches in grocery, drug and C-stores, food service, specialty channels and select mass channel retailers, across the US.
Acosta CEO Darian Pickett said: "We are honoured that Ball has entrusted us to represent the Ball Aluminium Cup in US retail and on-premise outlets.
"Our team is proud and eager to provide sales, analytic, retail and supply chain support to a global brand with a long legacy in the packaging industry, as they launch and accelerate the introduction of the aluminium cups into locations over the next year."
Ball launched the US pilot of its Ball Aluminium Cups in September 2019.
The aluminium cup is lightweight, sturdy and can be recycled infinitely.
In January this year, Ball, Centerplate and Bud Light planned to introduce Ball's recyclable cup on Super Bowl at Hard Rock Stadium in Miami Gardens.
Ball Global Beverage Packaging senior vice-president and chief operating officer Daniel Fisher said: "We are thrilled about this new relationship with Acosta.
"Their deep industry knowledge and cutting-edge technology will enable us to leverage the initial success of the Ball Aluminum Cup as we launch the brand into retail and on-premise outlets in 2021 and ensure that consumers have a more sustainable cup option when they shop."
In October last year, Ball Corporation commenced the construction of a new aluminium cup manufacturing facility in Georgia, US.