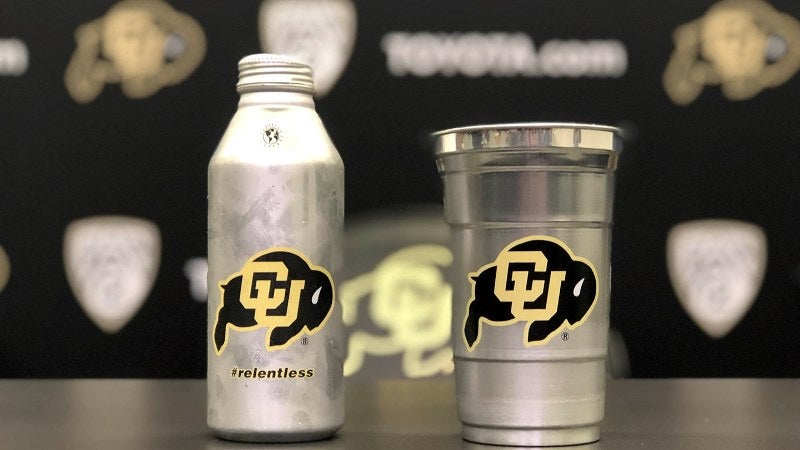 Sustainable packaging supplier Ball Corporation has partnered with the University of Colorado (CU) Boulder to launch its recyclable aluminium cup.
The new aluminium cups have been designed by the company in response to growing consumer preference for sustainable products.
Starting from 7 September, Ball will offer the lightweight aluminium cups at the university's Folsom Field during the 2019 football season.
The partnership is part of the company's US pilot programme to offer new recyclable aluminium cups as an alternative to plastic, which was introduced last month.
Ball chairman, president and CEO John Hayes said: "Ball and CU have a long history together, and we're proud to team up with them to pioneer sustainable solutions in our industries.
"With CU's commitment to sustainability, the university is the ideal partner for piloting our new aluminium cup at the collegiate level.
"Sports fans are becoming more mindful about the impact their everyday choices have on the environment, and we're excited to offer them the opportunity to enjoy their favourite beverage at the game in our infinitely recyclable aluminium cup."
As part of the partnership, the company aims to reduce plastic use in the stadium this season and to help make sports venues plastic-free by 2020.
According to Ball, the sturdy and durable aluminium cups can be customised with logos and graphics.
Ball and CU Boulder expect the new aluminium cups to encourage recycling and increase the number of visitors at the venue.