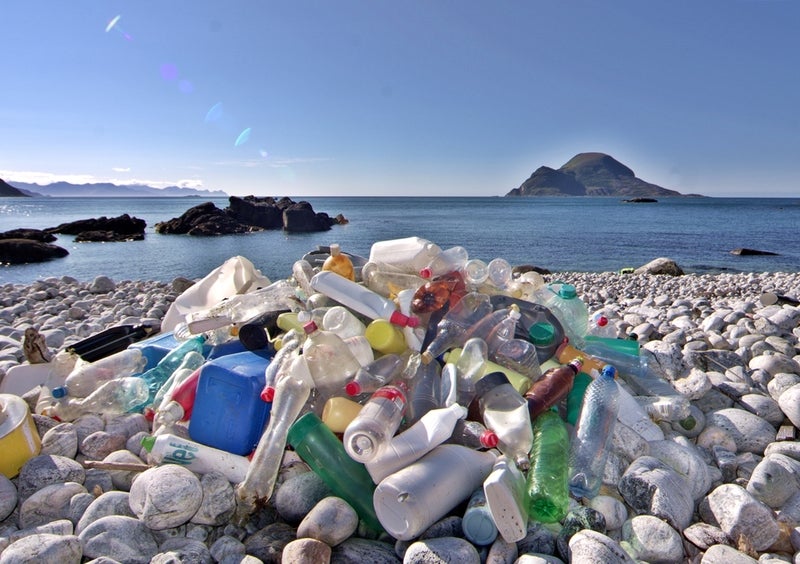 A complete ban on plastics could further harm the environment, according to Heriot Watt University academics.
While arguments surrounding the reduction or banning of single-use plastics like straws, plates and cutlery have circled the industry this year, around 40 academics believe these arguments to be 'short-sighted' and 'not based on facts'.
The University's Institute of Chemical Sciences Professor David Bucknall said: "Almost everything we touch or interact with on a daily basis is made of or contains a plastic of some description. Banning or reducing their use would have a massive impact on the way we live. For instance, replacing plastics with alternative materials such as glass and metals would cost more to manufacture due to the energy consumed and resources – including water – required to process them.
"Furthermore, because plastics are lightweight, transportation of consumer goods in plastic packaging means fewer vehicles are required for transportation of those goods, therefore burning less fuel and greatly reducing greenhouse gas emissions.
"So whilst some people may wish for plastics to be reduced or banned altogether, we need to ensure we are replacing them with materials that are better for the planet. In many cases there is no credible alternative to using a plastic, so we need to move towards a 'circular economy' for plastics, rather than the largely 'make-use-dispose' model we currently adopt. This will require changes and improvements in not only the plastics we are making, but getting better at reusing and recycling them."
Multiple organisations are in favour of this approach over a total ban, including the Waste and Resources Action Programme (WRAP) and the Ellen McCarthur Foundation.
WRAP laid out suggestions that businesses should take to help limit plastic packaging pollution this month in The UK Plastics Pact Roadmap. The roadmap aims to make all plastic packaging recyclable or compostable by 2025.
However, earlier this year, the UK National Audit Office reported that over half of packaging intended for recycling is being sent abroad for processing and likely into a landfill instead. It found that exported packaging waste has increased, yet recycling rates in the UK have remained the same since 2002.
While recycling initiatives may not currently be as effective as the Heriot Watt academics suggest, they firmly state that banning plastics isn't the answer.
The University's Life and Earth Sciences Professor Ted Henry said: "There are important gaps in our understanding but we should not be rushing to conclusions in order to provide makeshift answers. Further research into the environmental effects must be done within the context of the relative importance other environmental issues confronted by society. Just because plastics are visible does not mean they are the most important environmental issue we are facing.
"Doing so will lead us down a dangerous road where already scarce resources are misdirected and we end up losing out on important opportunities to make a real difference for the environment."