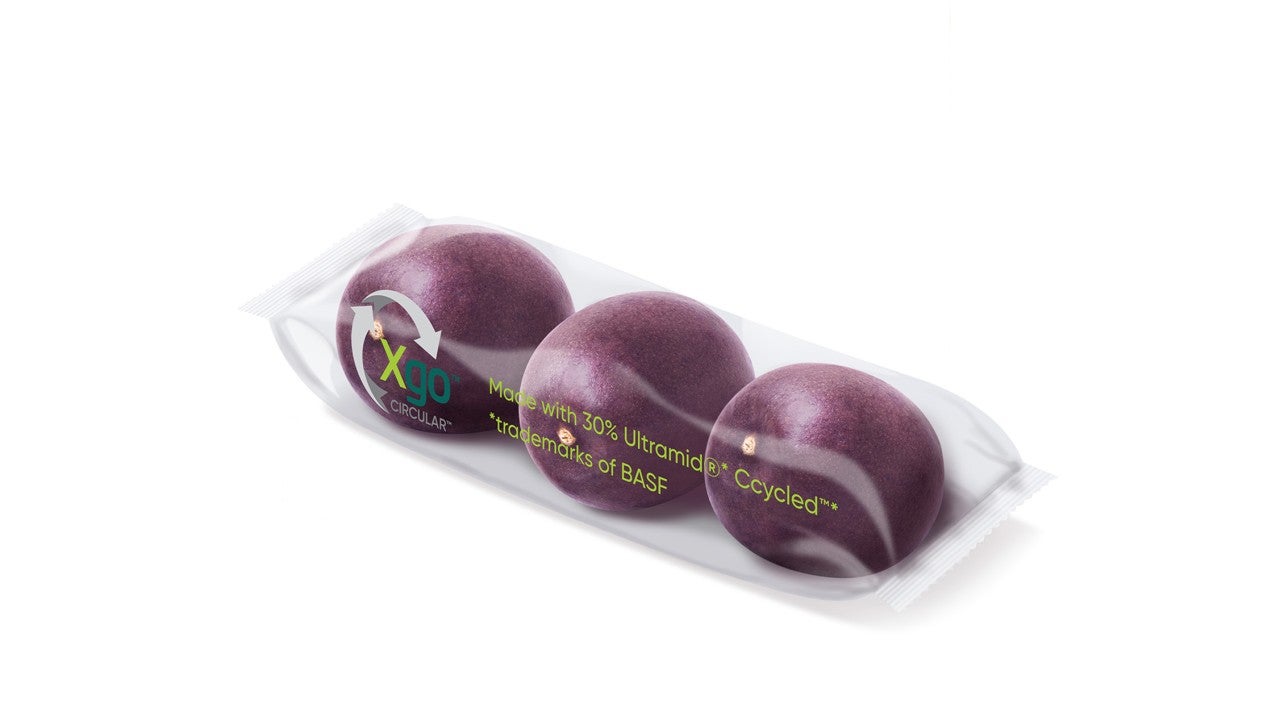 German chemical company BASF has partnered with functional packaging provider StePac to develop sustainable packaging for the fresh produce sector.
The partnership comes after StePac recently received REDcert2 certification to incorporate chemically recycled polyamide 6 into its modified atmosphere packaging (MAP) products.
BASF will supply the company with Ultramid Ccycled, a chemically recycled polyamide 6 that is claimed to improve the sustainability of contact-sensitive packaging formats.
Two of StePac's brands, Xgo and Xtend, are currently based on MAP technology.
These packaging brands feature in-built humidity control that reduces respiration and ageing processes, as well as prevents microbial decay without compromising the produce's quality or nutritional value.
As part of the partnership, 30% of Xtend and Xgo packaging will be made from Ultramid Ccycled, with plans to increase the content in the future.
Colombian passion fruit exporter Jardin Exotics will be the first to use the new Xgo Circular packaging brand.
The packaging's MAP properties are designed to slow the ripening process and maintain the quality when in transit from Colombia to Europe.
StePac business development manager Gary Ward said: "This alliance will help strike a balance between creating plastic packaging that is as eco-friendly as possible to keep fresh produce longer through more prudent use of lean plastic films.
"These upgraded packaging formats will continue to maintain their role of significantly reducing food waste, a most important task considering that global food waste is responsible for about 8% of anthropogenic greenhouse gas emissions."
In August this year, BASF partnered with Japanese coating manufacturer Nippon Paint to introduce sustainable industrial packaging in China.
The packaging uses BASF's water-based acrylic dispersion, Joncryl High-Performance Barrier (HPB), as its barrier material.
Nippon Paint has adopted it for its dry-mixed mortar series products, marking its first use in industrial packaging in China.