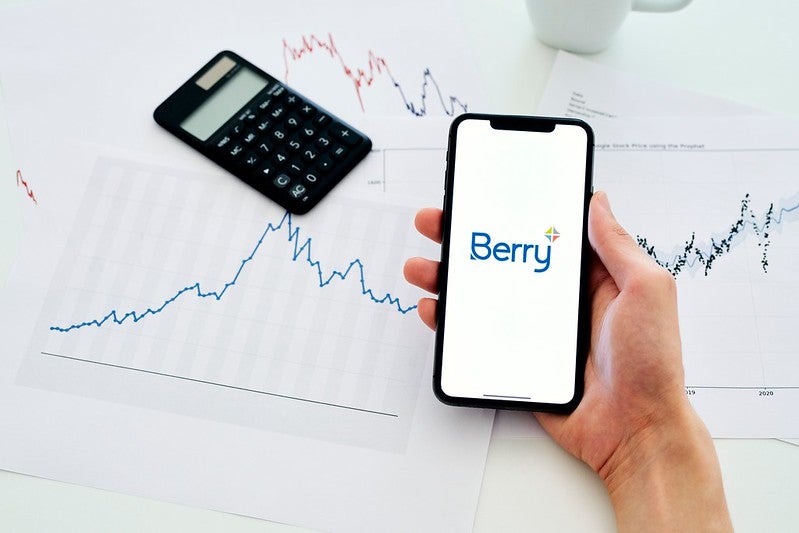 US-based sustainable packaging company Berry Global has raised its full-year guidance for fiscal 2022 (FY22) despite reporting a drop in first-quarter (Q1) net income.
During the quarter, the company posted a 14% increase in net sales to $3.6bn compared with the same period of the previous year.
Berry Global reported a net income of $121m, down by 7.4% from Q1 2021.
The company's operating income for the period fell from $304m to $229m year-on-year and its operating earnings before interest, taxes, depreciation and amortisation also declined from $539m to $457m.
Its earnings per share (EPS) decreased from $0.96 to $0.87 from a year earlier, while its adjusted diluted net income for each share declined from $1.48 to $1.25.
Berry chairman and CEO Tom Salmon said: "These strong results over the past two years are driven by our focused strategy to invest organically in each of our businesses despite significant cost increases in resin, our primary raw material, as well as inflation in other raw materials, freight and labour, compounded by supply chain-related challenges."
For FY22, Berry expects an adjusted EPS of between $7.20 and $7.70 and a 2% growth in organic volume.
The company also announced that its board has unanimously approved a $1bn share repurchase programme.
Salmon added: "We are pleased with the efforts of our teams and resilience of our business to reaffirm guidance given persistent inflation, supply chain disruptions and labour constraints.
"We expect supply chains to improve and inflation to moderate as the year progresses.
"We anticipate, from both an earnings and volume perspective, a stronger second half of the fiscal year as we continue to recover inflation, experience supply chain improvements and see new business and capital investments ramp up."
In November last year, Berry Global reported a 22% increase in its net sales for the fourth quarter (Q4) of FY21 compared with a year earlier.