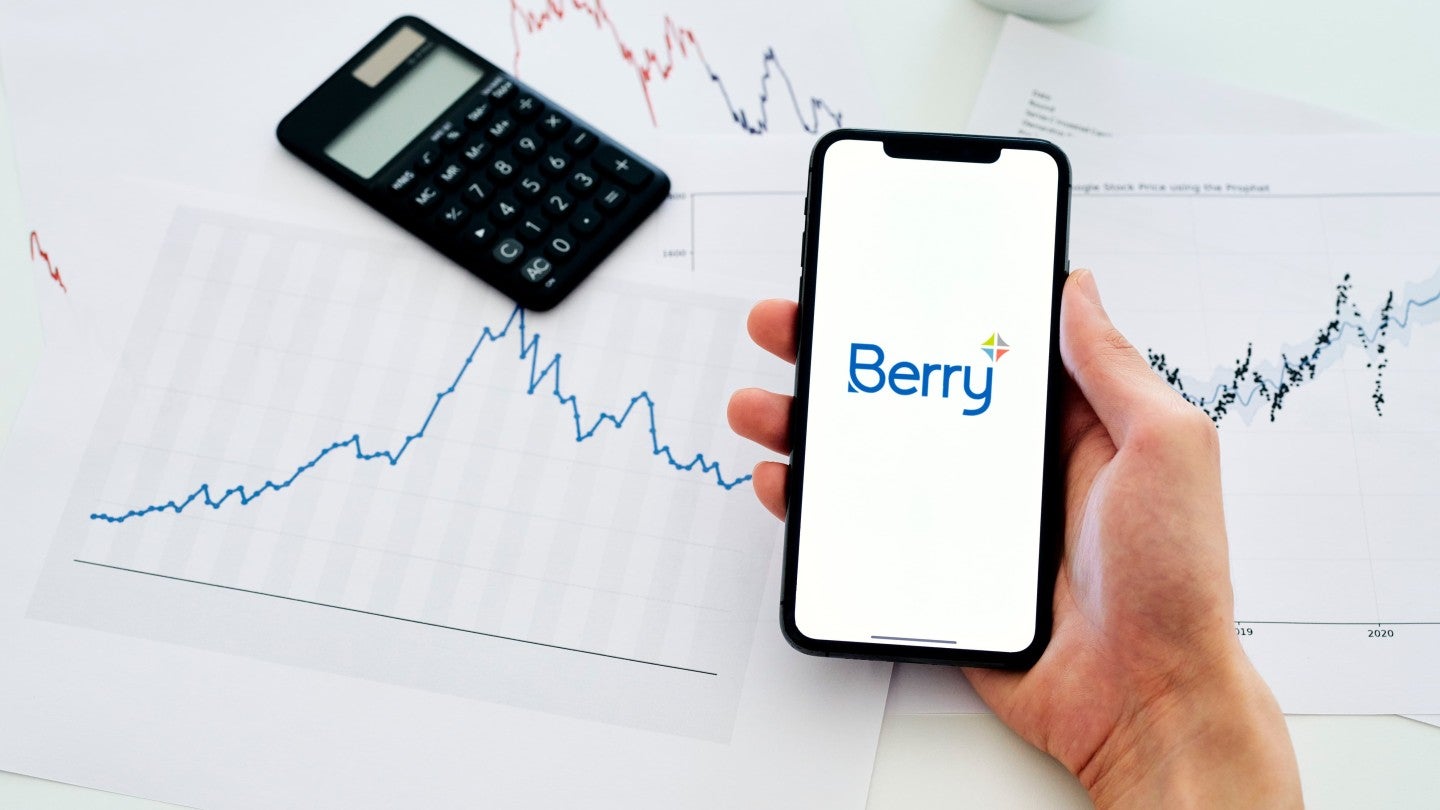 US-based plastic packaging manufacturer Berry Global Group has registered net sales of $3.3bn in the second quarter (Q2) of the fiscal year 2023 (FY23).
This reflects a 13% decline on a reported basis and a 10% decline on a comparable basis in the company's net sales of $3.77bn for the same period in FY22.
Berry said this downward trajectory is a result of decreased selling prices of $143m caused by pass-through of lower resin costs, $80m for unfavourable impact from foreign currency changes, a 6% volume decline and divestiture sales of $42m in the previous quarter.
The operating income for the reported quarter was $301m while the same was $341m in Q2 of FY22.
The company's earnings per share (EPS) for Q2 FY23 stood at $1.42, compared to an EPS of $1.50 in the previous year's Q2.
In Q1 FY23, the company reported net sales of $3.06bn, which now brings the 'year to date' (YTD) net sales for the first half of FY23 to $6.34bn.
Similarly, Berry's YTD operating income for FY23 totalled $511m and YTD EPS was $2.27.
Berry chair and CEO Tom Salmon said: "Our business delivered solid Q2 and first half results with adjusted EPS growth of 4% and 7%, respectively.
"During the past several quarters, we have seen supply chain constraints continue to ease, prioritised structural cost improvements and continued our efforts to pivot our portfolio to high-value growth products across all of our businesses.
"Our cost actions include rationalising of 15 facilities across the world, moving business to more efficient cost facilities, and other labour cost reductions from improved productivity.
"These cost savings initiatives are expected to provide annualised cost savings of $115m and we expect to realise $70m in FY23."
Meanwhile, the operating earnings before interest, taxes, depreciation, and amortisation totalled $541m in Q2 FY23.
Berry's adjusted EPS increased from $1.93 in Q2 FY22 to $1.96 in Q2 FY23.
For the FY23 guidance, as on 4 May 2023, the company said its adjusted EPS is expected to range between $7.30 to $7.80.
The forecasted range for cash flow from operations is $1.4bn to $1.5bn, while free cash flow range is $800m to $900m.