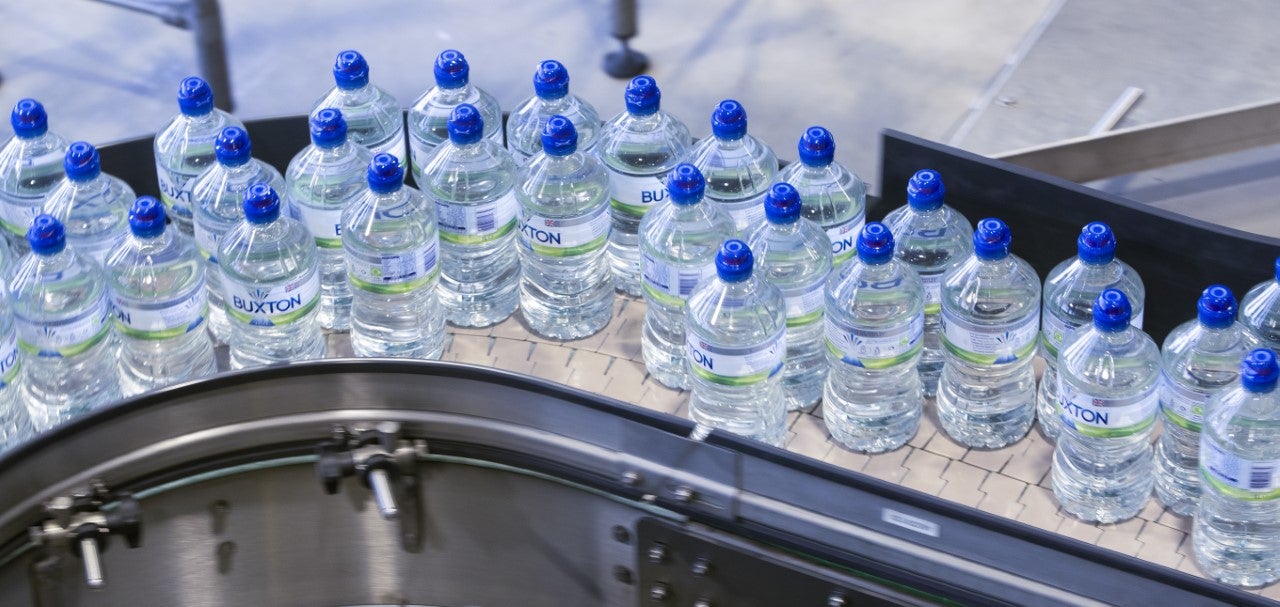 UK-based waste management business Biffa and drinks producer Nestlé Waters UK have announced a partnership to make Buxton bottles recycled and recyclable, helping accelerate the circular economy for plastics.
The new bottles will be made from 100% recycled polyethylene terephthalate (rPET) by collecting recyclable bottles and reprocessing them in the UK.
The partnership will mean that Nestlé Waters UK will be able to reduce the amount of virgin plastic in circulation. It also contributes to Biffa's target of quadrupling its plastic recycling by 2030.
The rPET supplied to Nestlé Waters UK will be coming from the company's plastic recycling facility in Durham, England. The plant can process the equivalent of 1.3 billion plastic bottles annually.
Response from Nestlé Waters UK and Biffa
Nestlé Waters UK managing director Michel Beneventi said: "This is a hugely significant step forwards in achieving our commitment of making our Buxton range from 100% rPET. By working together, sharing expertise across our companies to advance PET recycling for circularity, I believe we can be a force for good, helping to create positive, long-lasting impact and change for the planet.
"Having access to a local rPET supply reduces the carbon footprint of producing, sourcing and transporting our packaging from outside the UK and demonstrates the value that plastic drinks bottles have when they are recycled.
"Nestlé Waters has ambitious commitments to sustainability, with a pledge for all its brands to be carbon neutral by 2025. This collaboration with Biffa is a big step towards helping us achieve that and making a circular system for plastics a reality. We are very proud of our collaboration and what we will achieve by working together."
Biffa Polymers commercial manager Chris Hanlon said: "At Biffa, a key pillar of our sustainability strategy is to help build a circular economy in the UK, part of which is to help our customers develop sustainable packaging that can fit into the closed-loop recycling system that we are working to develop.
"The collaboration with Nestlé Waters UK is a great example of this strategy in action, using recycled plastic to manufacture plastic bottles for resale. It demonstrates that when used correctly, plastic can have a sustainable role in modern life and we're very much looking forward to working with Nestlé Waters UK and helping it to achieve its recycling goals."
Response from the industry:
UK-based charity Waste & Resources Action Programme (WRAP) strategic engagement manager Helen Bird said: "We are very pleased to see two of our UK Plastics Pact members embracing the spirit of collaboration on which the Pact is founded.
"It is only by working together, across the supply chain, that we can reduce our reliance on virgin plastics and bring an end to plastic pollution.
"Using recycled plastic in the manufacture of new plastic products and packaging is the whole point of recycling, and announcements like this help give confidence to the UK recycling industry to invest in new capacity so that we can keep even more plastic in use and out of the environment."