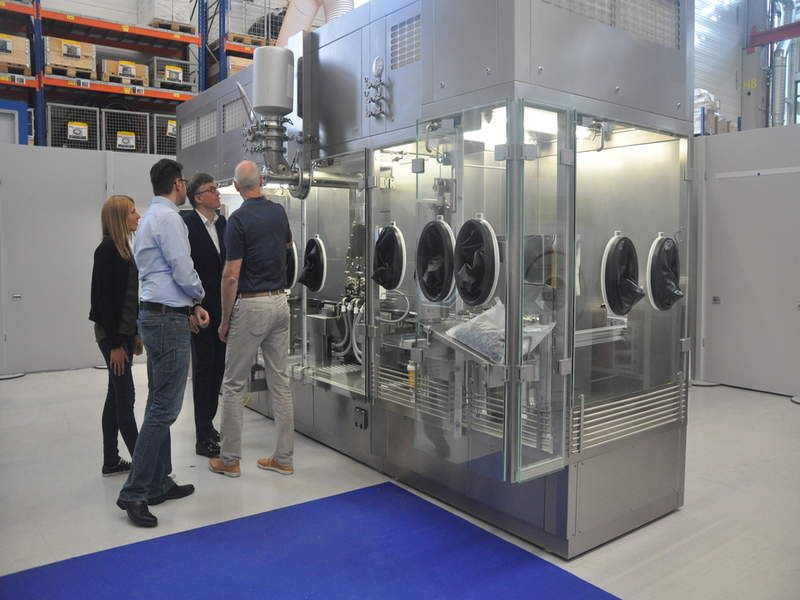 Bosch-pack-Oct.jpg" alt="" />
Bosch Packaging Technology has introduced a new filling and closing machine, expanding its AFG series portfolio for the pharmaceutical industry.
The new AFG 5000 can be used for pharmaceutical powders in glass vials offering multiple usage options to manufacturers.
Bosch Packaging Technology product manager Dieter Bandtel said: "During development, our main focus was on flexibility.
"With the AFG 5000, customers can choose between several different versions and various features. In addition, we have significantly increased the output rate in the high-performance segment."
The new system is based on a single machine platform and can fill both large and small amounts of powder.
It comes with three filling points, each one capable to provide an output of 160 containers per minute and can be used based on the requirement.
Equipped with vacuum-compressed-air filling system, the machine is also able to maintain high output even with small filling amounts.
The new vertical transport system is designed to avoid bottlenecks, while its rotating carrier systems called shuttles transfer the vials quickly and safely to the respective workstation.
"We have significantly increased the output rate in the high-performance segment."
After the vials are sealed and taken out, the shuttles quickly return to the infeed for the next transport run.
The new design of the system separates the compact filling station from the intake and output, reducing the amount of space that needs to be cooled and cleaned with sterile, dry air.
It also provides the option to install the optional air-treatment system outside the sterile area, saving further space.
All components of the AFG 5000 can be disassembled for cleaning and sterilisation.
---
Image: The compact design of the AFG 5000 saves space and costs in the cleanroom. Photo: courtesy of Bosch.