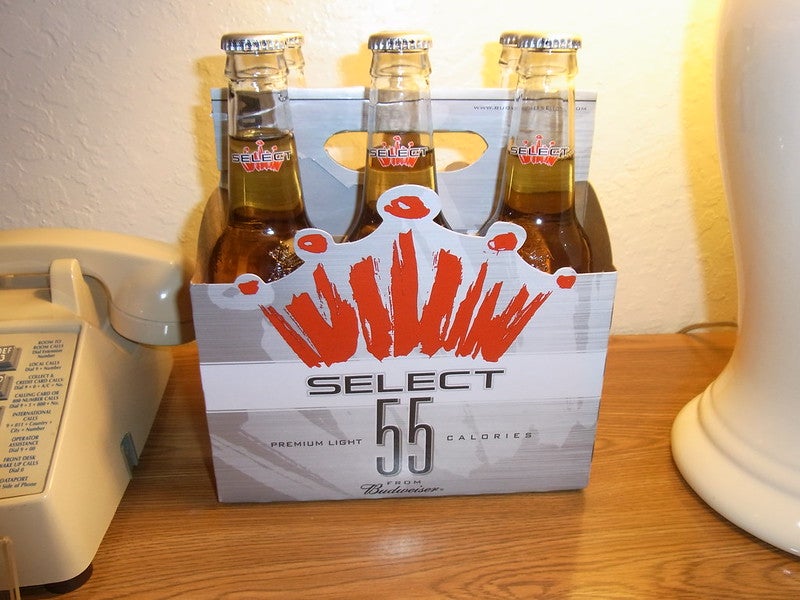 American brewing company Anheuser-Busch is redesigning its packaging for Budweiser and Budweiser Select line of beers.
Containing 4.3% alcohol by volume (ABV), the Budweiser Select lager has been redesigned into stark black cans, imitating Budweiser's label.
The company's new Bud cans feature a serif block font, the brand's signature red colour along the margins and navy blue colour in the badge instead of light grey.
Launched in 2005, the beer contains 99 calories and 3.1g of carbohydrates per 12-ounce serving, which is highlighted in red.
Similarly, the brand's 2.4% ABV, 55-calorie Budweiser Select 55 is also redesigned with a grey label.
Budweiser said: "Our new label is a throwback twist on our past. An original style, filled with the same refreshing Bud you love."
Select line packaging makeover comes months after Molson Coors launched a redesigned Miller64.
In September last year, Budweiser Brewing Group UK & Ireland invested £6.3m in a new technology that will allow it to remove plastic rings from the beer can packaging.
The move is expected to affect the brand's entire beer range produced in the UK by the end of 2020.
It is unclear if Anheuser-Busch plans to spend more on marketing the Select line in 2020, particularly considering it just invested in national TV spots for another Bud Light Platinum.