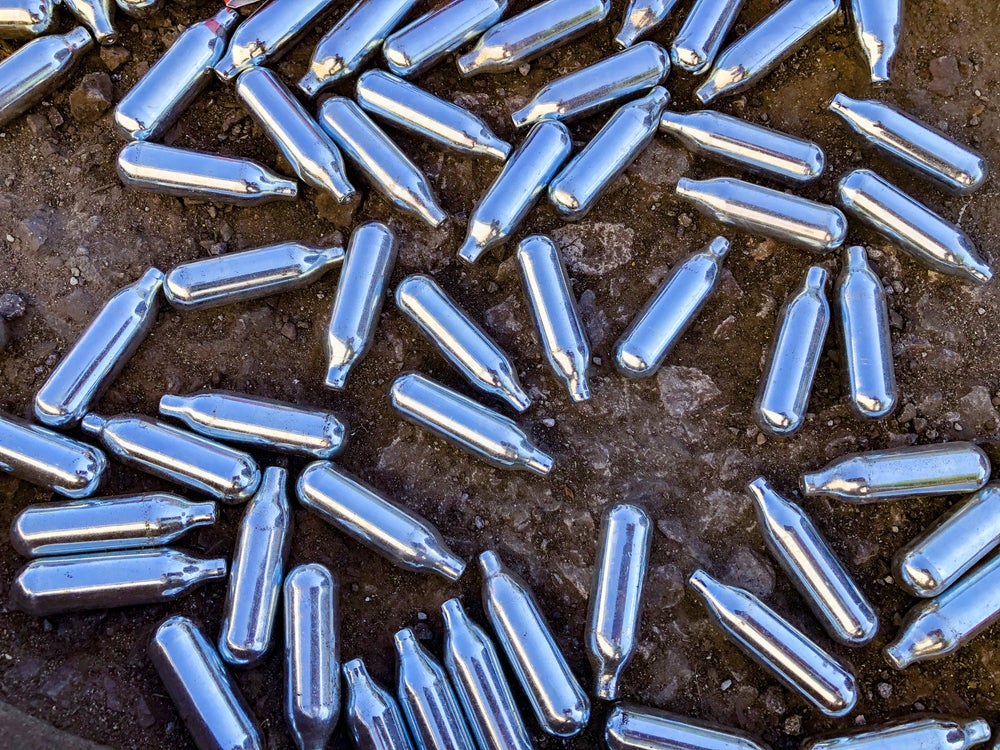 Today (27 March) UK sustainable waste management company Bywaters released its new report, 'What London's waste says about us: Masking the problem', which highlighted three types of materials that require serious attention.
The report, released by Bywaters to help the public, businesses and government be aware of the challenges facing London, noted a significant increase in waste after checking waste materials over the past three years. The report highlighted the three types of materials in circulation that are at risk of causing environmental damage as being disposable PPE, nitrous oxide canisters and household electrics.
"These insights are worth a closer look, with the difference in items telling a story on London in recent years, whilst providing an opportunity for us to highlight ways to make recycling more efficient for households within the city," said managing director at Bywater John Glover. "Ultimately, London and the entire country's approach to recycling needs to evolve and improve."
Bywaters says nitrous oxide gas canisters are causing a major environmental problems as the cannisters are unrecyclable and emit a pressurised gas into the atmosphere. Due to the unique handling process, Bywaters says the cost of disposing of nitrous oxide canisters stands at more than £100,000 in the past year and that the number of canisters has increased drastically over the past two years.
The report states that throughout the pandemic the rise in waste was led by the growth in disposable PPE usage as some hospitals used more than 80,000 disposable face masks daily. An acute increase in waste from the vaping industry was also noticed with Bywaters pointing out that during a recent event in London 129kg of disposable vapes were found in Bywater's waste collection after two days. The sustainable waste management company says that the recycling rate for e-cigarettes shows that more needs to be done to ensure they are disposed of sustainably. The company says it also provides an opportunity to highlight the need for improved systems for processing these materials.
"What we recycle should be based on what people use, not what they can afford," said Glover. "For example, households should have specific bins for electronics now. We are calling for better nationwide education and resources that promote electronic recycling in households all around the country. The immediate environmental impact can be minimised significantly through increased awareness and programmes encouraging regular usage of WEEE recycling bins specifically designed for electronic products. This is highly achievable and relatively quick to deploy, especially in London.
"On top of this, there are significant waste challenges," Glover continued. "Disposing of canisters is very costly and time-consuming. They are also unrecyclable and emit pressurised gas into the local atmosphere. Lithium batteries from vapes are plaguing the capital, and the continued wider use of PPE is also causing ongoing challenges for waste processors and recyclers throughout London. We very much hope this report opens the eyes of those who can make a difference when it comes to how waste is managed and how we are developing as a society. Clearly, there are signs of decay that we collectively need to address. We have an opportunity to improve and fix these problems; learning from these reports will be a crucial part of the process going forward."
In an exclusive comment to Packaging Gateway, Bywater suggested that one way of combatting the issues raised by these waste materials was a 'household electrical waste service'.
"With the growing number of products containing electrical components in UK homes, Waste Electrical and Electronic Equipment (WEEE) waste bins are more necessary than ever. As a response we have launched a specially designed 'E-Cigarette' bins, and have taken steps to combat the challenge of recycling 'laughing gas' canisters, which are notoriously difficult to recycle. One of our plans is includes NoS drop-off points to allow Londoners to recycle these items responsibly. In our report, we highlighted the growing trend of electrical products in London homes, which has led to an increase in WEEE waste," said a spokesperson from Bywater.
We believe that by working together and advocating for the introduction of WEEE bins in all homes, we can bring the recycling rate up to the levels up in a similar fashion to how rates increased when 'recycling bins' were first introduced to London homes in 2004.
It's important people are also educated on the impact of proper separation. When you provide homes with a bin that's labelled as 'recycling' it's understandable that many believe they have contributed by choosing between the three bins available (general, recycling and food). However, if we provide education and resources to UK households, more effort will be made to properly separate waste items.