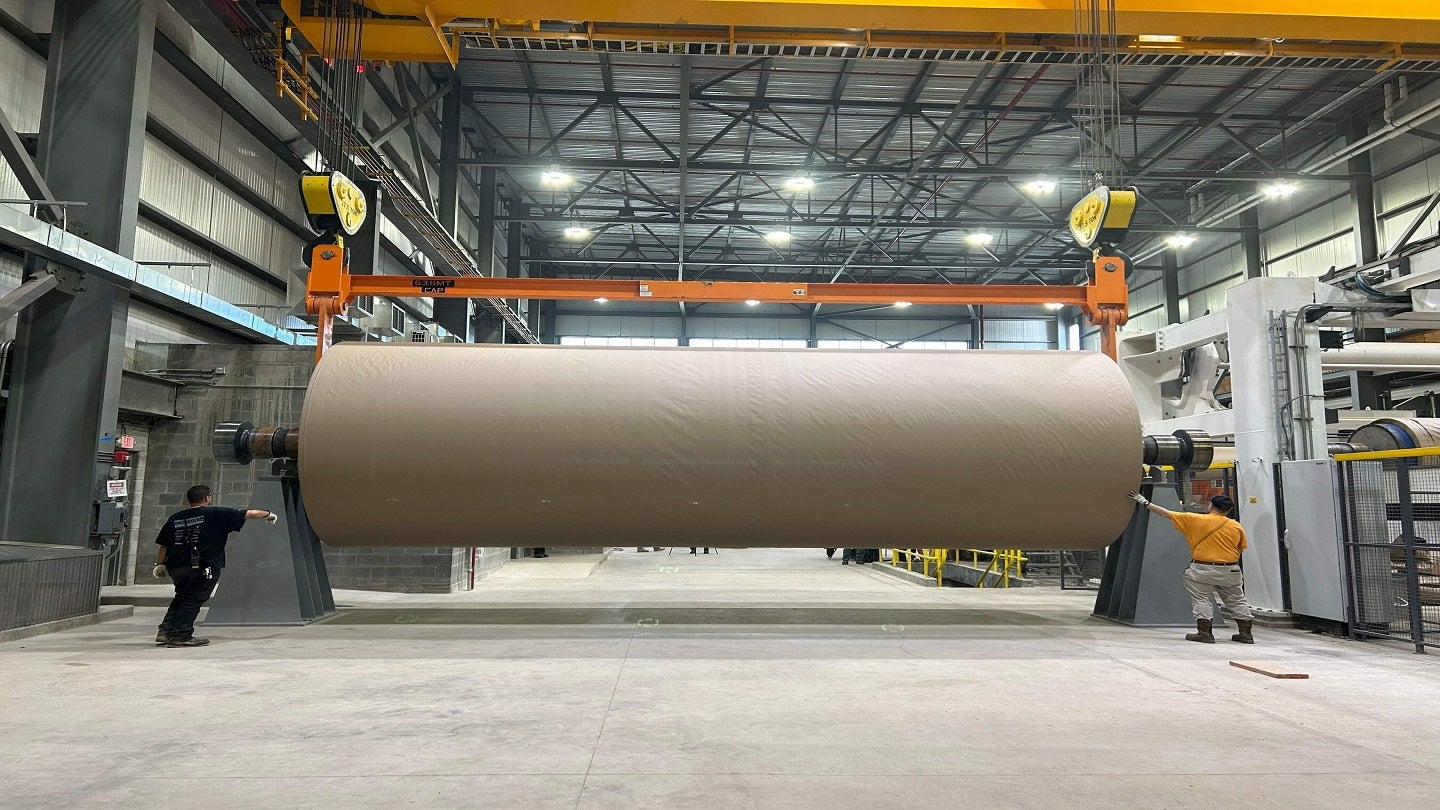 Sustainable packaging products manufacturer Cascades has achieved a major milestone at its containerboard packaging plant in Bear Island, Virginia.
The mill has successfully commenced production of 100% recycled containerboard.
The Bear Island containerboard plant has an annual production capacity of 465,000 short tonnes of lightweight, high-quality, 100% recycled containerboard.
The advanced facility is designed to improve the operational flexibility, geographical footprint and competitiveness of the company's containerboard business.
Following the mill's production of its first roll of 100% recycled containerboard, Cascades plans to ramp up the machine and gradually scale up production to reach its full capacity.
The mill has created 180 permanent jobs to facilitate its commercial production. It had already created 700 jobs during the construction phase.
Cascades will host the official inauguration ceremony of the mill in the coming months.
Cascades president and COO Charles Malo said: "Cascades would like to thank all its employees and partners who made this project possible, a feat made even more challenging given the difficult global context of supply chain issues.
"This project was the second largest in Cascades' history, and we are very proud to have successfully converted this plant into a state-of-the-art mill that will allow Cascades to grow our market share and enhance service and our portfolio of sustainable solutions for our customers."
In addition, Cascades has announced plans to permanently shut down 'paper machine number 2' at its Niagara Falls, New York mill.
The machine, which has been closed temporarily since November 2022, has a production capacity of 90,000 short tonnes per year.
Cascades expects the decision to affect approximately 40 positions.
In November last year, Cascades announced plans to permanently close the corrugator at its Belleville facility in Ontario, Canada.