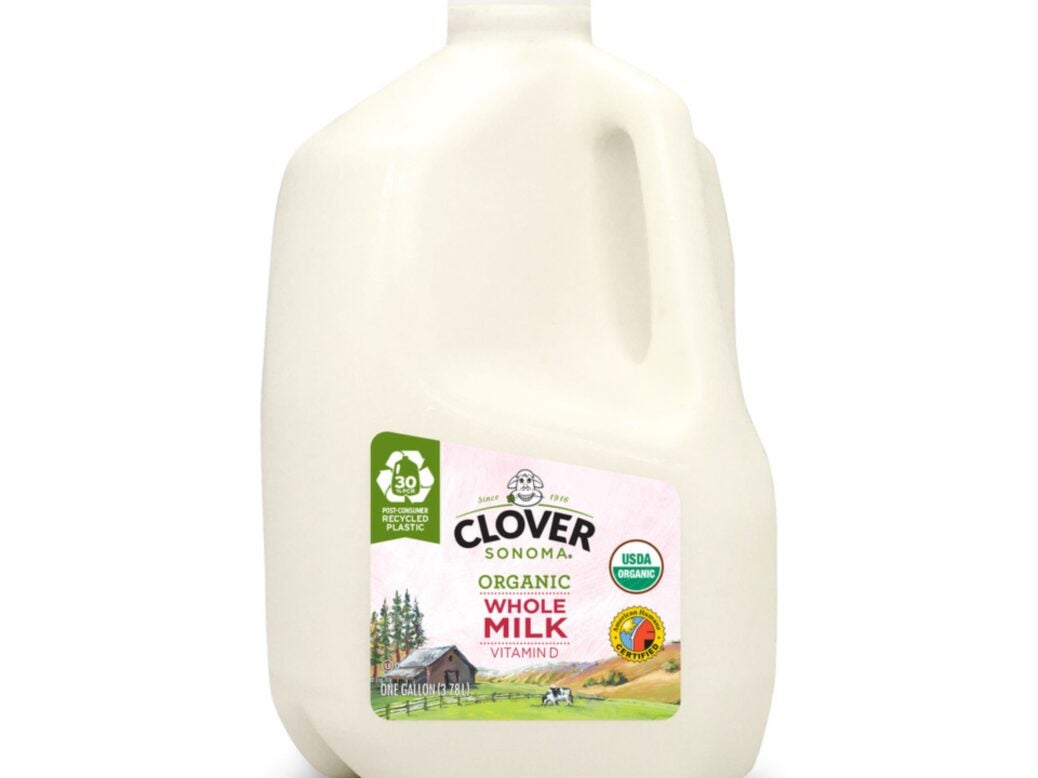 US-based dairy company Clover Sonoma has introduced a post-consumer recycled (PCR) gallon milk jug.
The family-owned company will use the jug for its organic gallon milk line, with an initial quantity of 30% PCR content.
Clover Sonoma has pledged to increase the amount of PCR used for its gallon milk jugs by 2025.
The company launched its first fully renewable milk carton in the US last year.
In another sustainability commitment, the company has pledged to reduce its plastic waste by eliminating plastic caps from its paper milk cartons.
Clover Sonoma chief revenue officer Kristel Corson said: "To reach our sustainability goals, packaging innovation is a priority for us as a company.
"Finding sustainable solutions means taking risks and investing in what's best for the planet.
"We are focused on improving our packaging across product lines using reusable, recyclable, renewable and environmentally conscious resources.
"We encourage the food industry to join us in this effort."
Clover Sonoma will introduce the PCR milk jugs for retail purchase in the first quarter of next year.
The jugs will feature a designated logo informing consumers of the benefits of PCR packaging, in an effort to reduce the environmental impact of plastic and promote a circular economy.
The company currently uses gallon milk jugs made from high-density polyethylene (HDPE) plastic.
California Milk Advisory Board CEO John Talbot said: "By closing the loop on gallon milk jugs, Clover Sonoma is helping keep packaging out of landfills.
"California dairy producers and processors are committed to providing a sustainable, nutritious product while working together to reduce the environmental impact of milk across its entire lifecycle. This initiative is an important step in that journey."
Last October, Clover Sonoma began using fully renewable plant-based milk cartons developed by US-based packaging company Evergreen Packaging.