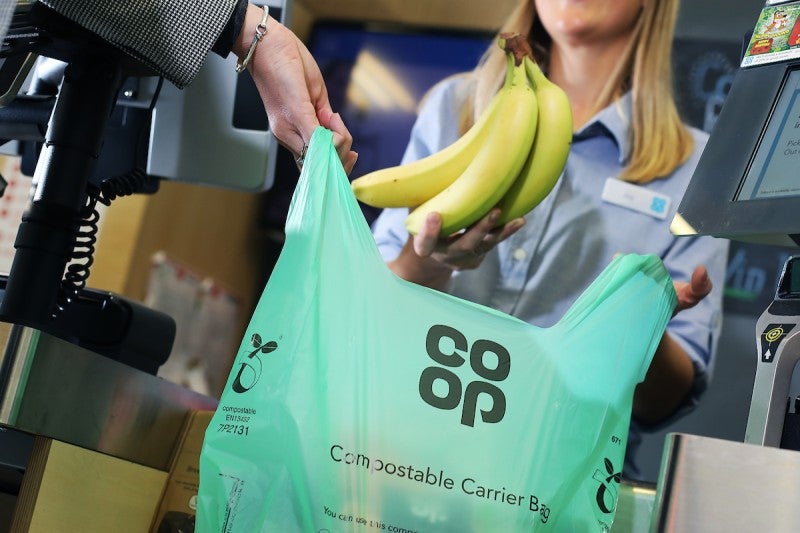 Consumer co-operative group Co-op has committed to eliminate plastic bags for life from all its 2,600 stores.
The company said that several customers use the low-cost, reusable bag only once, making it the new single-use carrier.
With this move, the company will remove 29.5 million bags for life, or approximately 870 tonnes of plastic from circulation every year.
In line with this decision, Co-op will launch its certified compostable carrier bags to all stores.
Co-op Food CEO Jo Whitfield said: "Increased use of Bags for Life has led to a sharp rise in plastic use. With over 1.5 billion bags sold each year by retailers, this remains a massive issue for our industry as many shoppers are regularly buying so called 'Bags for Life' to use just once and it's leading to major hike in the amount of plastic being produced.
"To help tackle plastic pollution and the use of unnecessary plastic, we will be ceasing the sale of Bags for Life when current stocks are exhausted. We're also ensuring all of our members and customers have access to a low price point option that's more environmentally friendly, alongside more durable bags at a higher price point."
The Co-op has also released a new 'Bag to Rights' report, which includes some policy recommendations for government.
The UK Government is set to increase carrier bag levy to 10p in England from 21 May 2021. In the report, the retailer recommends the introduction of a minimum 50p price for reusable bags.
This fee recommendation is intended to encourage customers to reuse the bags.
In 2018, the convenience retailer launched certified compostable carrier bags to more than 1,000 stores. The bags can be used as a food waste caddy liner in the home.
In February this year, Co-op committed to remove all the plastic packaging from its Easter eggs.